This April, IMBA hosted the first Foundations of 2022 in Bentonville, AR. These two-day workshops outline the knowledge and path that trail champions can use to establish or grow their community trails.
Foundations attendees come from across North America, many hold professional roles related to trails, and they represent the variety of perspectives necessary to create trails. Parks and recreation leaders, municipal government, community and transportation planners and travel & tourism promoters were among this Foundations class.
Not Just Another Monday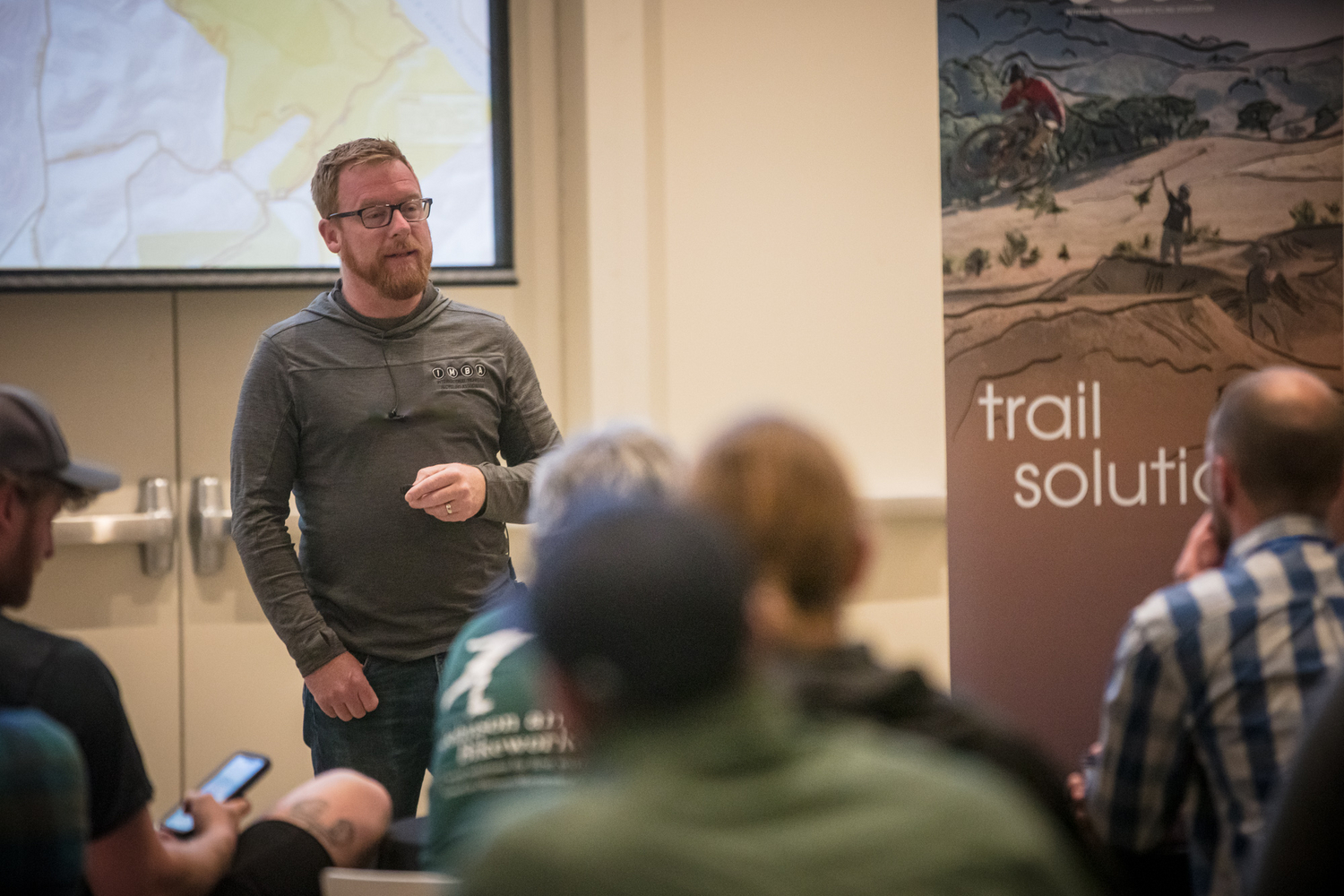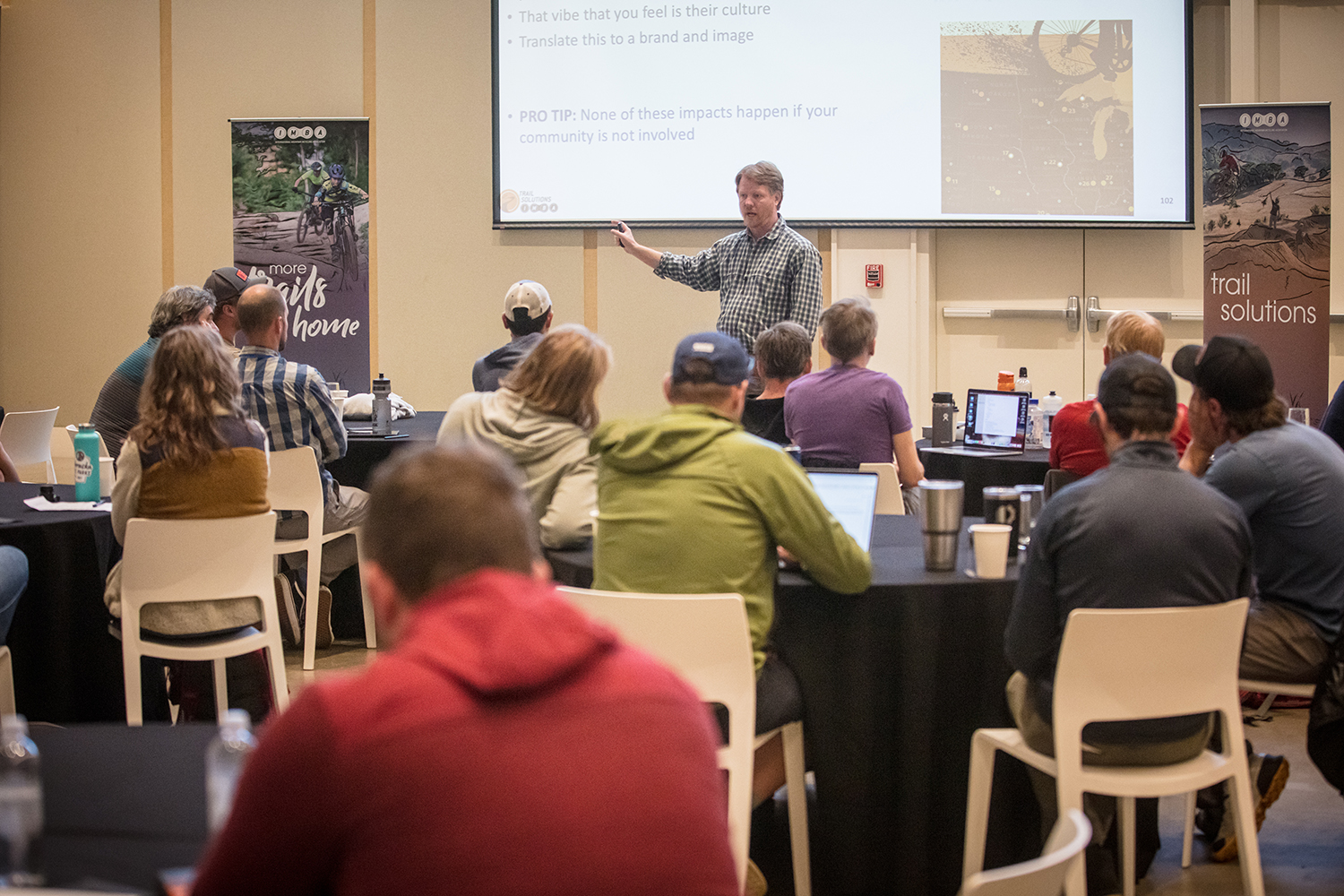 The first day of Foundations was led by members of the IMBA team and Danny Twilley of West Virginia University's Smith Outdoor Economic Development Collaborative. They jumped right into the fundamentals of building trails, then explored specifics of seeking community support and securing funding.
Guest speaker Gary Vernon from Walton Family Foundation detailed the region's journey to more than 150 miles of local trails while David Wright of Bentonville Parks & Recreation and Kalene Griffith of Visit Bentonville described how they ensure the town's signature trails serve the community and attract visitors and residents to the area.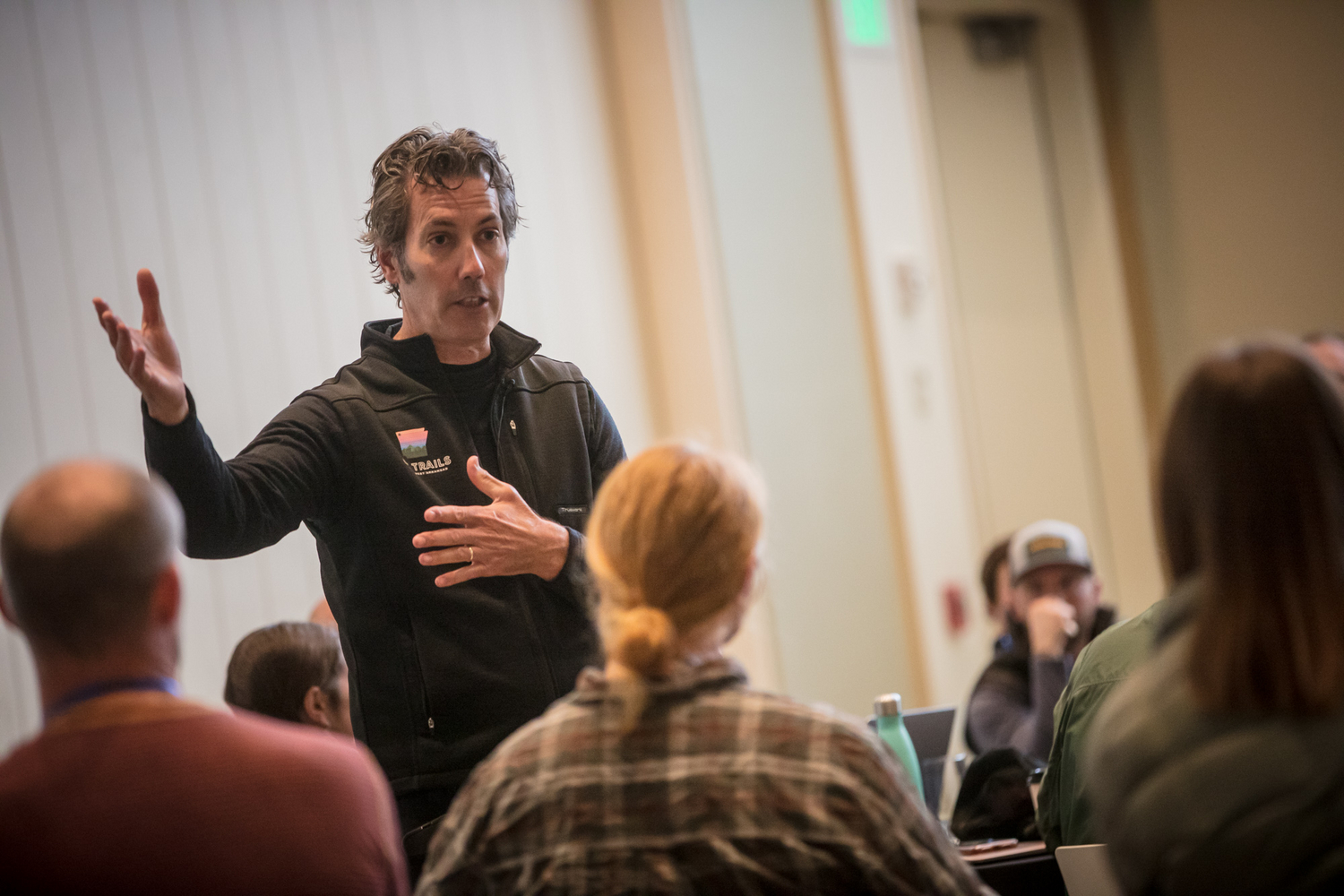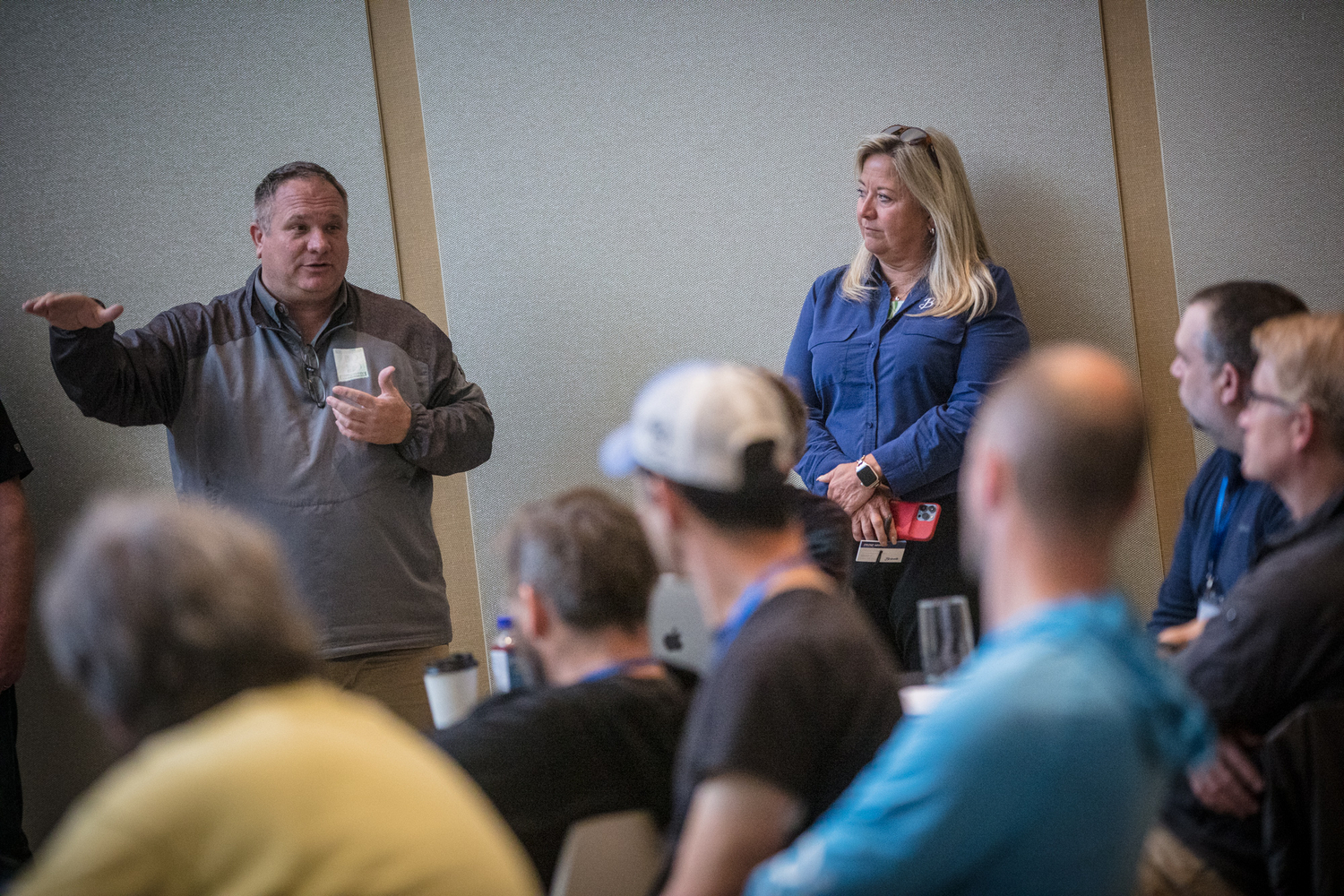 Attendee Sara Hudson, Director of Parks and Recreation in Ashland WI, explained that her community's current trails skew toward the advanced level. "Our goal is to create a local trail system … that can be used by all levels of bikers and pedestrians. This trail system is envisioned to be a community amenity and help the area attract tourism," Hudson said. She noted that a trail community is a healthier environment to live, work, visit and play.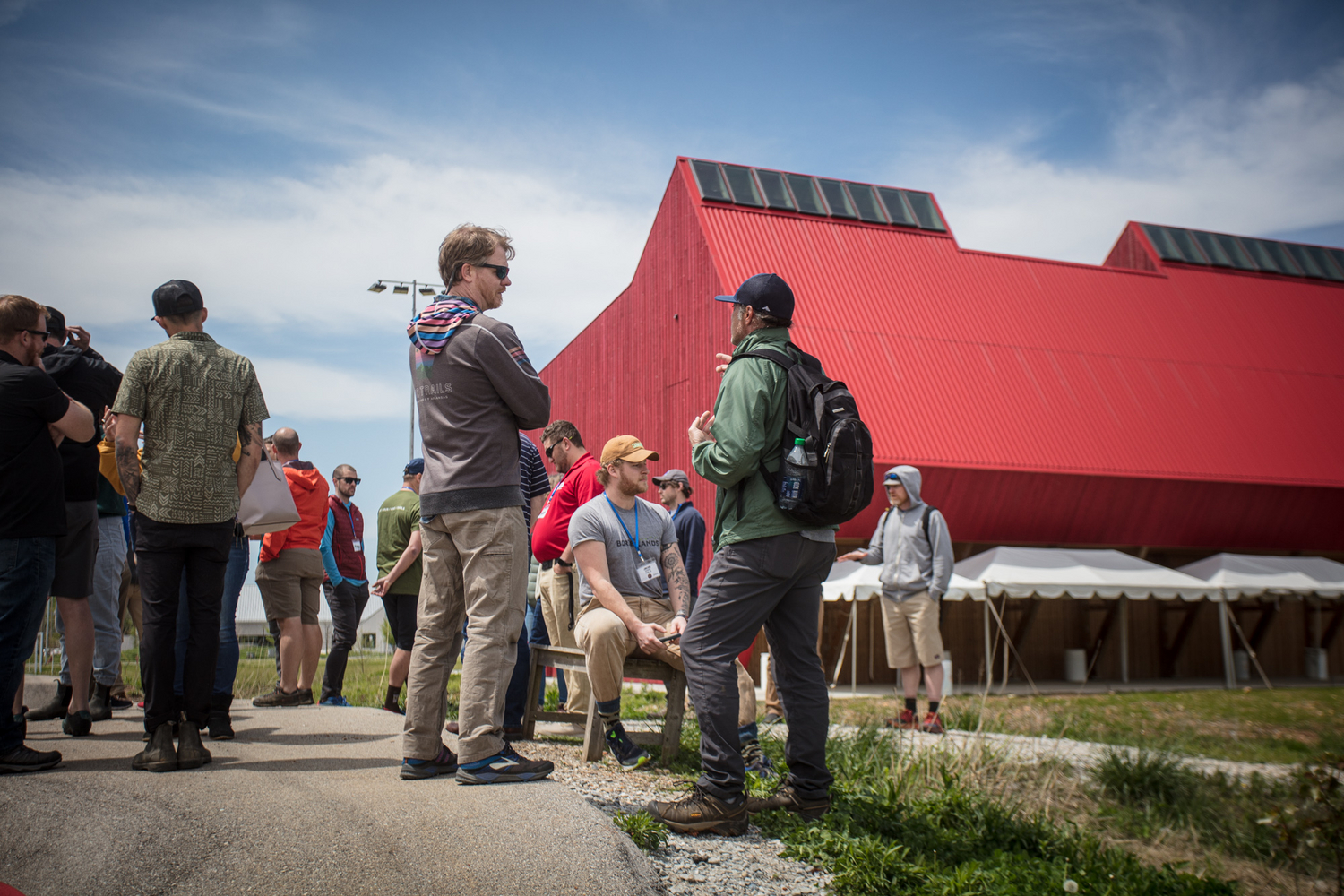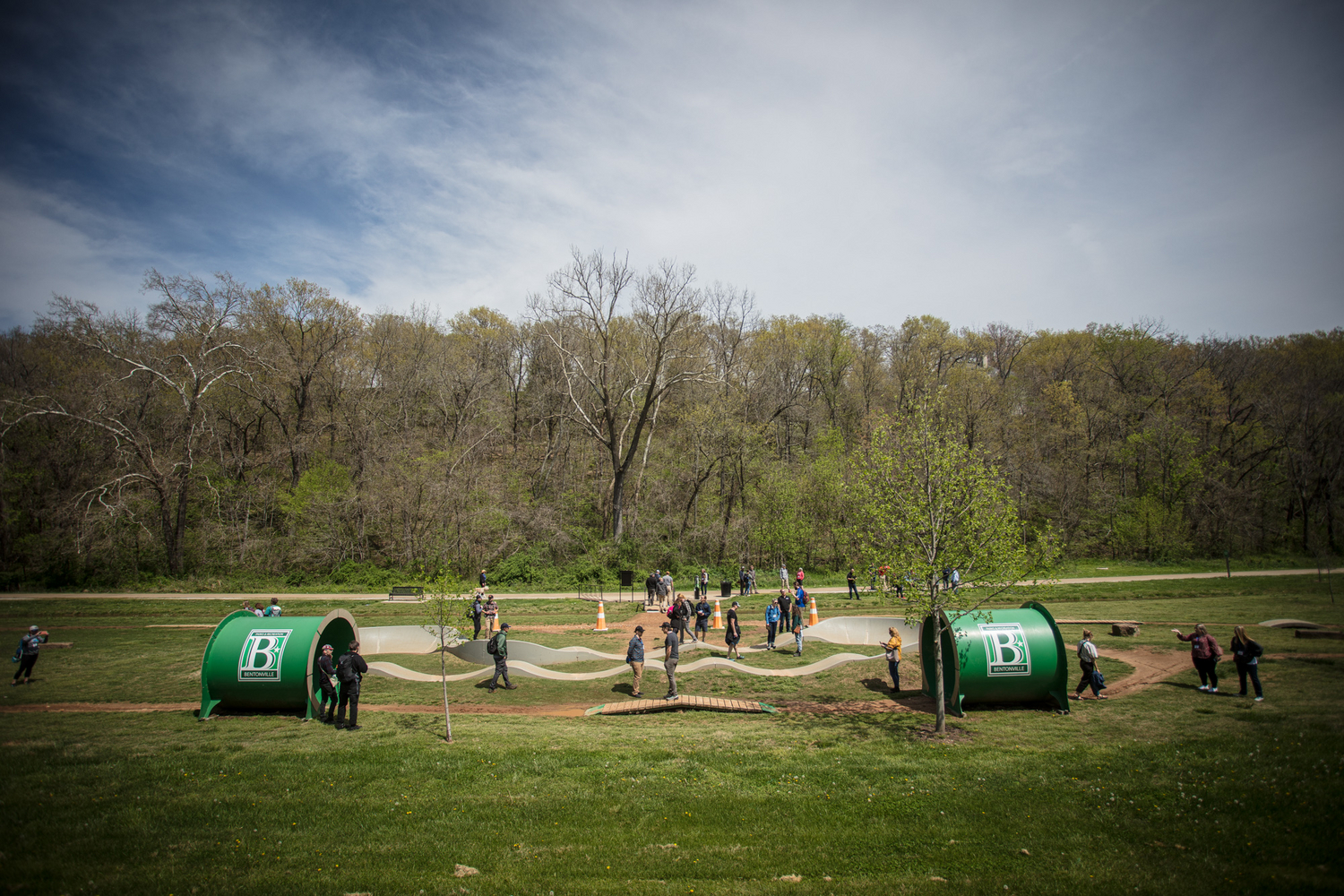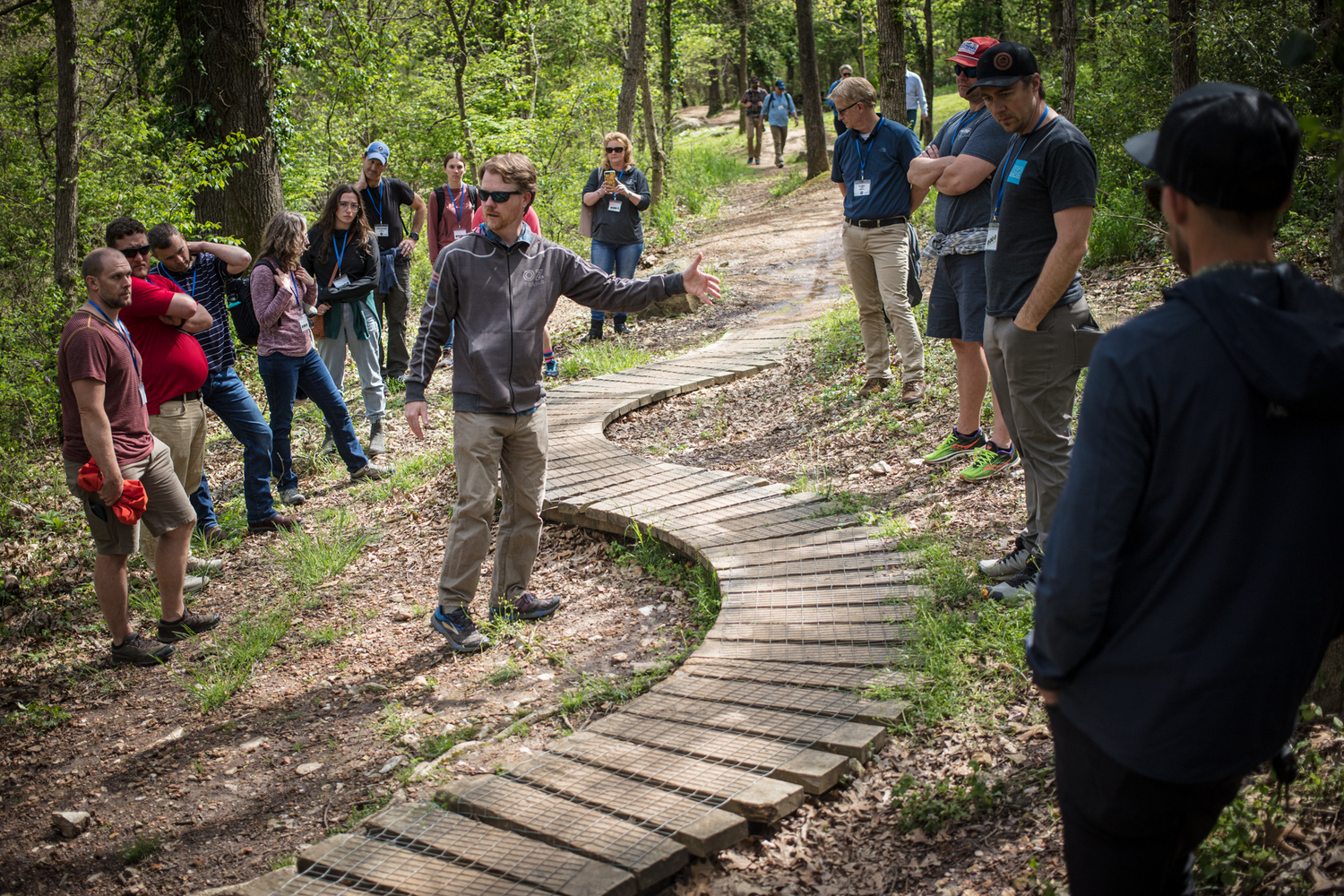 Foundations attendees made their first site visit to the Thaden School pumptrack. The tour then stopped at Bentonville Bike Playground, and then showcased part of the All-American Trail located near Crystal Bridges art museum. What an action packed first day!
Tuesday: Back To It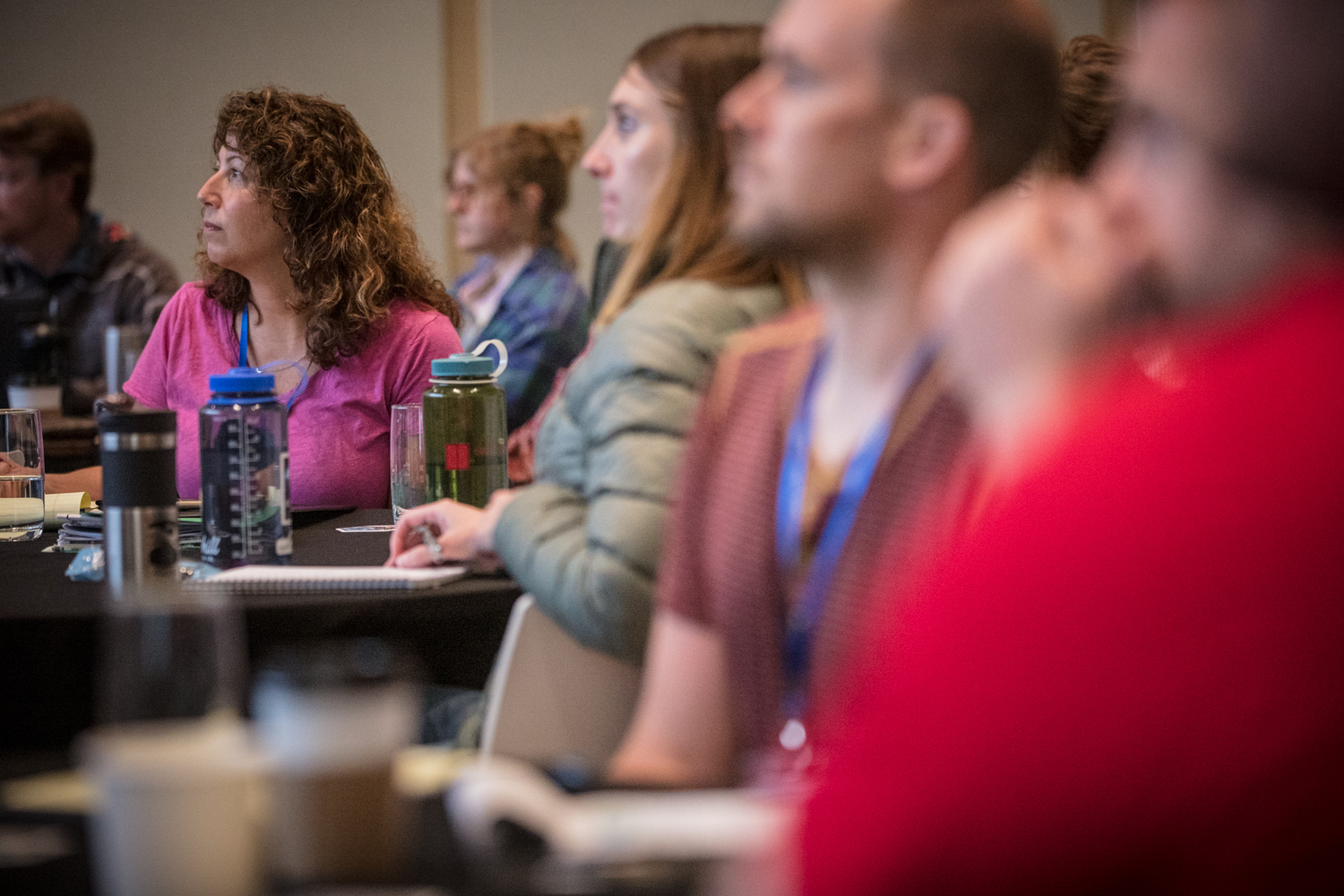 Planning for trails was the first order of business on this day. IMBA Trail Solutions discussed a variety of topics: trail design and implementation, activation and promotion of trails, and measuring trail system utilization.
After lunch the group toured Coler Mountain Bike Preserve. They learned how the park's trails have evolved and how spaces on the property are activated through community activities.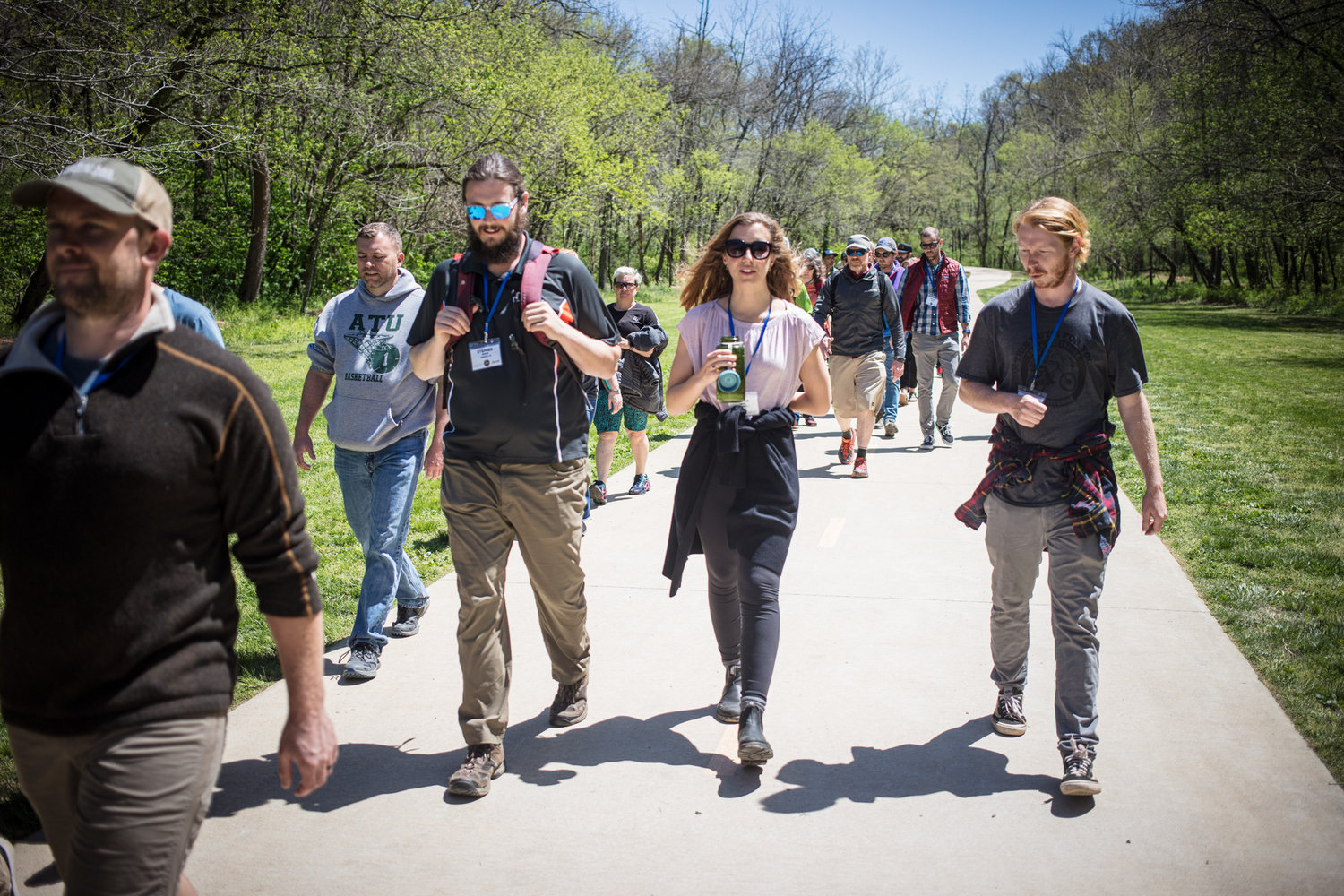 The team attending from Harrison, AR included a city council member, a trail volunteer and rider, and a parks & recreation depatment member. Their objective was "to simply learn from others' experiences and take away what the next steps for Harrison should be," said City Council member Jeremy Ragland. "I think one of the biggest takeaways … was the importance of developing a master plan, and then developing the trail in phases." Seeing Bentonville's active trails inspired the trio–they saw how trails could complement their existing recreation facilities, improving quality of life and driving economic development.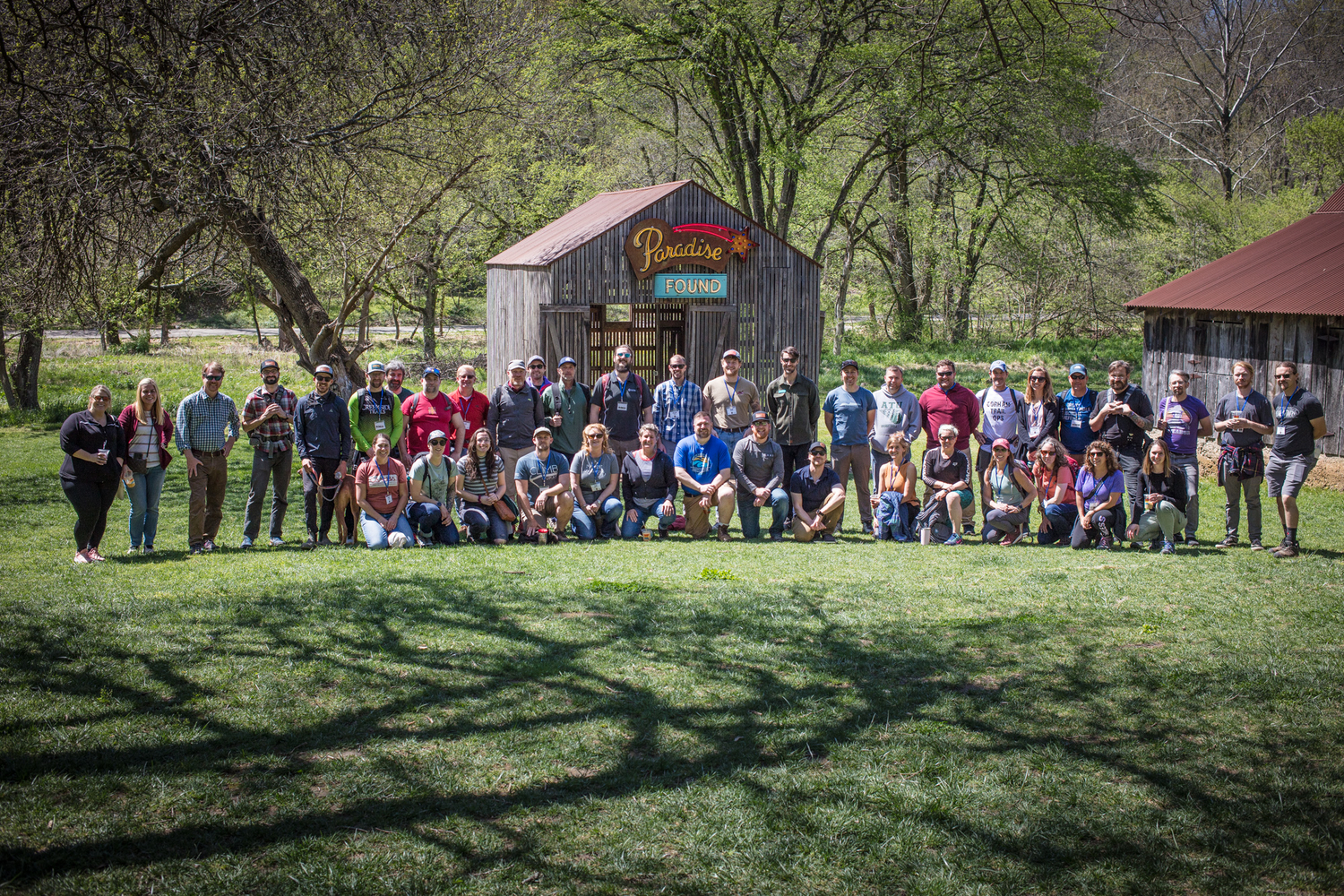 Returning to the classroom, the group completed the remainder of the day's curriculum and had a Q&A session, then enjoyed winding down together among art installations in the event space at 21c Museum Hotel. Everyone felt inspired to return to their community with new ideas, but not before another ride or two on Bentonville's amazing trail network!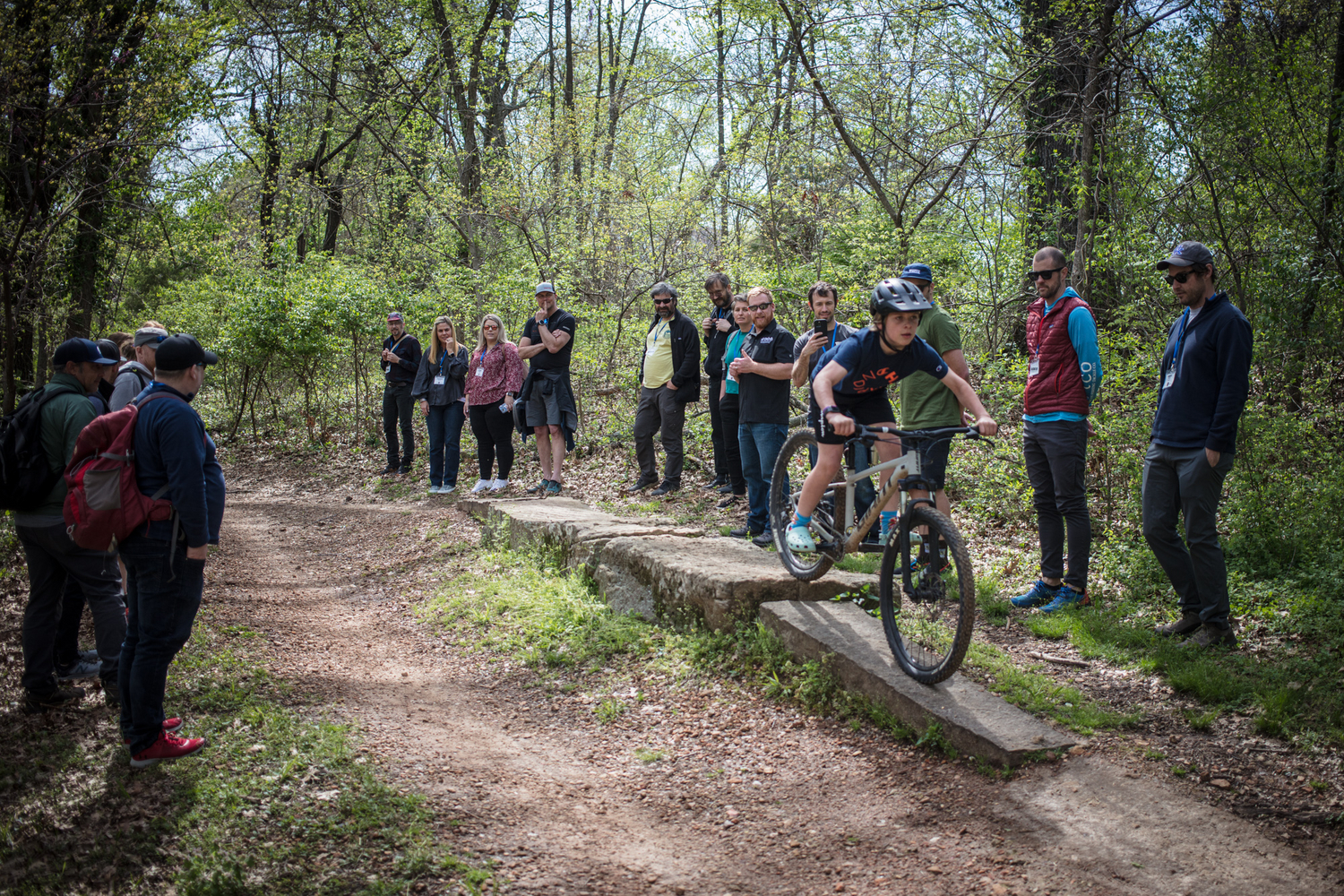 Up Next
If your community could benefit from professional trail education, there is another Foundations workshop taking place in Cedar City Utah, Oct. 17-19, 2022. See more information on Foundations.
Foundations consist of classroom instruction and interactive field visits, teaching participants about the elements of a successful community trail system:
| | |
| --- | --- |
| Planning | Activation & Promotion |
| Design | Maintenance |
| Building | Measuring Success |
Extra Credit
During Foundations, IMBA CEO Kent McNeill and Visit Bentonville President Kalene Griffith hit the recording studio to record their conversation for the Bentonville-focused podcast A New American Town. They discussed the journey that IMBA and Bentonville have had together so far and detailed some of IMBA's impactful offerings such as Trail Accelerator Grant.