Reasons to give
Achieving more trails close to home requires all of us to work together. IMBA, in partnership with our local organizations, educates land managers and community leaders, galvanizes the volunteer community, strengthens local mountain bike groups, provides funding for new trail plans, protects our public lands, and provides expertise on the creation of new trails. Your tax-deductible gift, in any amount, supports all of that work and is hugely appreciated.
Need help with your donation?
Our customer service team is happy to help. Write us or give us a ring. Thank you for your support!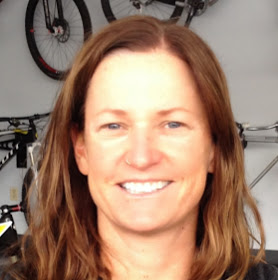 I work at IMBA because of the amazing people in and out of the office. I get to talk about mountain biking with mountain bikers all day long and help further the mission of having great places to ride mountain bikes. 
Meet our team
Heather Bonewitz
Member Services Manager