Trail Accelerator Grants
Catalyzing more trails in more communities is critical to IMBA's mission, and we wish to accelerate the pace of trail building in the U.S. Many communities have the interest and political support to develop mountain bike facilities and trail systems, but lack funding and/or knowledge to jump-start efforts. IMBA's new Trail Accelerator Grant, done in conjunction with the Walton Family Foundation, will support communities with visions for model trails and trail systems in typically under-served states. The first application period closed August 1, 2018. Stay tuned for the next round of grants.
Bringing the riding to the people — all people
Grant funds have been provided by the Walton Family Foundation and will be matched by successful applicants. This collaboration is poised to become IMBA's largest trail fund in history. The potential to launch more trail development across the U.S. in places where people live is exponentially greater than ever before, and we're proud to be leading the charge on such an effort. 
The Trail Accelerator Grant is a competitive grant offering for communities wanting to get started on building better places to ride. Awardees will receive professional trail planning and consultation services to launch their trail development efforts, which can often help leverage more interest and investment for community trail projects.
In 2018, matching grant money from the Walton Family Foundation will be used for projects in select states, up to $250,000. 
Diversity. Equity. Inclusion.
IMBA's Trail Accelerator Grants are designed specifically for communities that are seeking to improve their trail offerings. Some grants will be reserved for project proposals that will support diversity, equity and inclusion in mountain biking. Bringing the riding to the people means all people, regardless of race, sex, age, economic situation, local landscape or otherwise.
Trail Accelerator Grants, in detail
There are two types of grants. Each requires a one-to-one match and each awards professional, technical planning services, not cash. Applications will be accepted and reviewed on a quarterly basis until all funds have been awarded. The first round of applications was July 1-August 1, 2018. Sign up for our email newsletter to be notified of the second round.
Single-Site Trail Plan Grants
Do you have one spot where you'd like to offer mountain biking opportunities? This grant provides a detailed site-specific plan for one park or facility, which may include a conceptual layout of one or more individual trails.
These grants will generally be awarded in amounts from $5,000 - $15,000, each.
Community-Wide Trail Plan Grants
Does your entire community, or a regional location, want to develop mountain biking opportunities? This grant provides a comprehensive assessment of the feasibility of mountain bike trail development across multiple parks/facilities. Includes an assessment of opportunities and constraints and phasing recommendations. 
These grants will generally be awarded in amounts from $15,000 - $30,000, each. 
What types of projects will be considered?
Projects that serve mountain bikers as the primary users, though multi-purpose human-powered trail uses are eligible to apply.
Projects that will result in a visible and substantial increase in access, improved mountain bike experiences, and greater community benefit. 
Projects where the Trail Accelerator Grant stands to leverage additional resources to ensure the success of the project.
Projects that promote community development along with the specific project, including volunteer recruitment and support, new rider development and youth engagement. Higher preference will be given to projects that demonstrate a focus on diversity, equity, and inclusion. 
Higher preference will be given to projects that involve high-functioning local mountain bike organizations, especially ones in the IMBA Local Program. Though, it should be noted, IMBA Local organizations cannot apply for the grants, themselves. 
NOTE: A declined request does not imply that the applicant's trail project is not needed or valued, but that it does not fall within our giving guidelines and/or priorities, or that funds are not available.
Applying for a grant
Each grant is an award of in-kind professional services, not cash, and requires a one-to-one match. The application process is currently closed. 
All communities interested in applying for a Trail Accelerator Grant must submit a completed application. Incomplete applications will not be accepted.
Calls will be scheduled with some applicants to further discuss their proposals.  
Each awardee will be assigned a project manager who will coordinate the site visit, evaluation and report. 
All awardees will be required to announce the receipt of the grant in a formal press release, on social media outlets, and on the site of the trail project (if applicable) as agency policy permits. 
Organizations can only apply once per calendar year. 
Who can apply
Local, municipal, state or federal government agencies, and 501(c)3 nonprofits that actively manage parks and trails may apply. The agency/organization must be able to provide the appropriate matching funds.
The following are not eligible to apply: for-profit businesses (such as ski resorts), religious organizations for religious purposes, private foundations, political causes/candidates/legislative lobbying groups, IMBA Local organizations including IMBA Chapters. However, higher preference will be given to projects that involve high-functioning local mountain bike organizations.
Applicants must be in one of the following states: 
Texas, Oklahoma, Kansas, Nebraska, South Dakota, North Dakota, Minnesota, Wisconsin, Iowa, Missouri, Arkansas, Louisiana, Mississippi, Alabama, Tennessee, Kentucky, Illinois, Indiana, Ohio and Michigan.
Most recent grant winners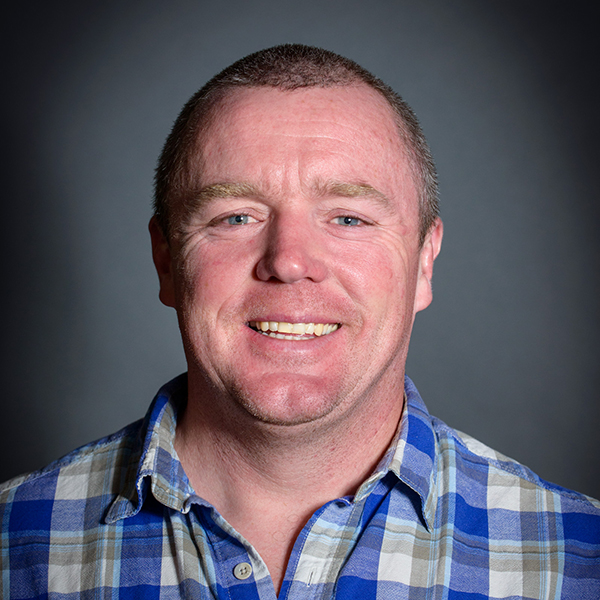 I work for IMBA because of the positive change that our staff, members and partners make in communities across the country. Our work creates great places to ride mountain bikes. Local kids, families, business and visitors benefit from that, and I do, too!
Meet our team
Patrick Kell
Grants Manager