There are few people in this world who know more about the trail planning and design process than Joey Klein and Chris Orr (or COrr). Collectively, these two have over 50 years of experience in the field and have helped hundreds of communities turn their trail dreams into realities. In early 2022, these two anchors in the mountain biking community have reimagined roles at IMBA as Community Engagement Specialists.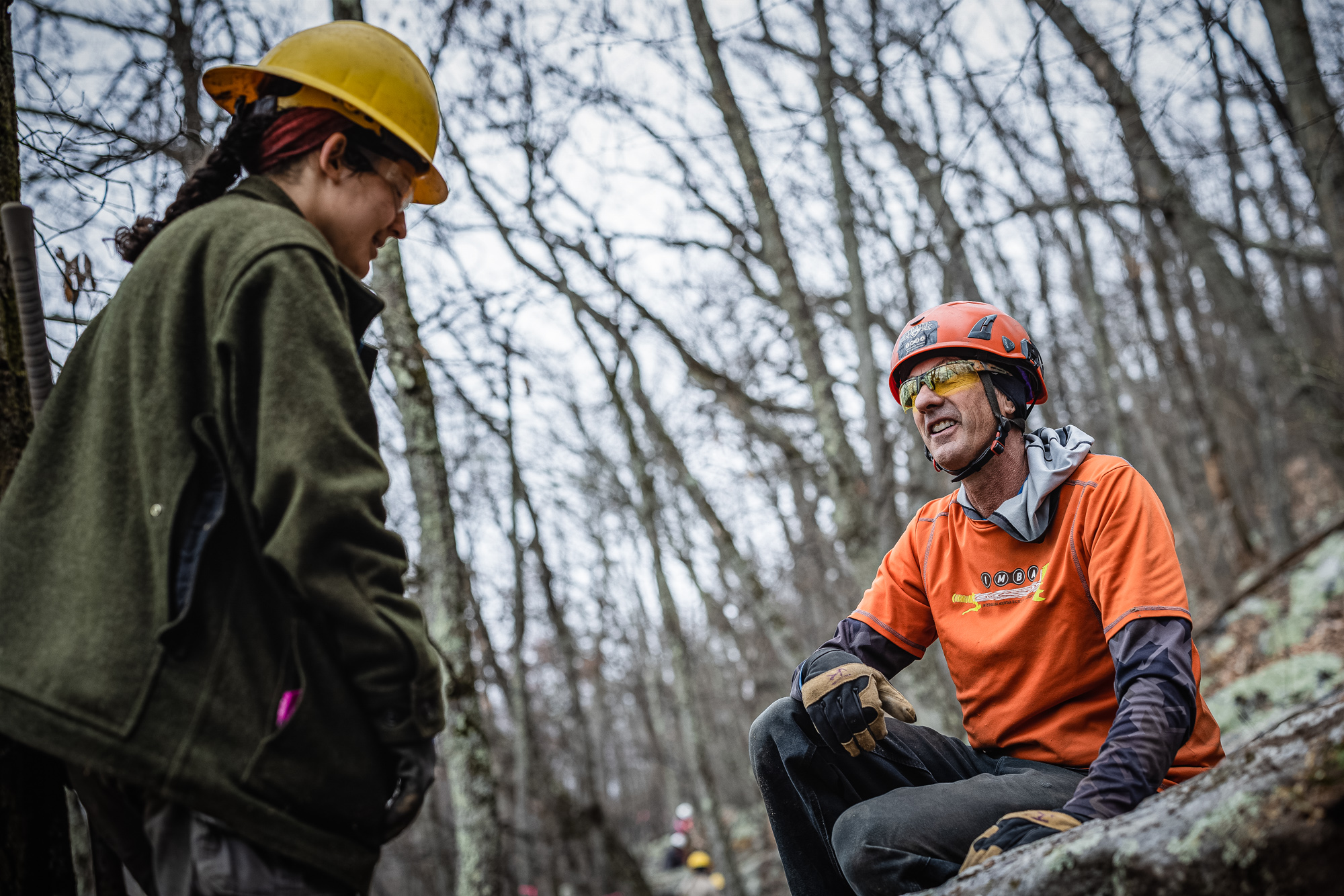 About Joey Klein
After working for three years as part of the Subaru-IMBA Trail Care Crew program, Klein helped craft IMBA's Trail Solutions program back in 2002. From Tasmania to Texas, Klein has built trails all around the globe and in nearly every state. If there's a professionally built trail in your backyard, there's a good chance Klein helped make it happen.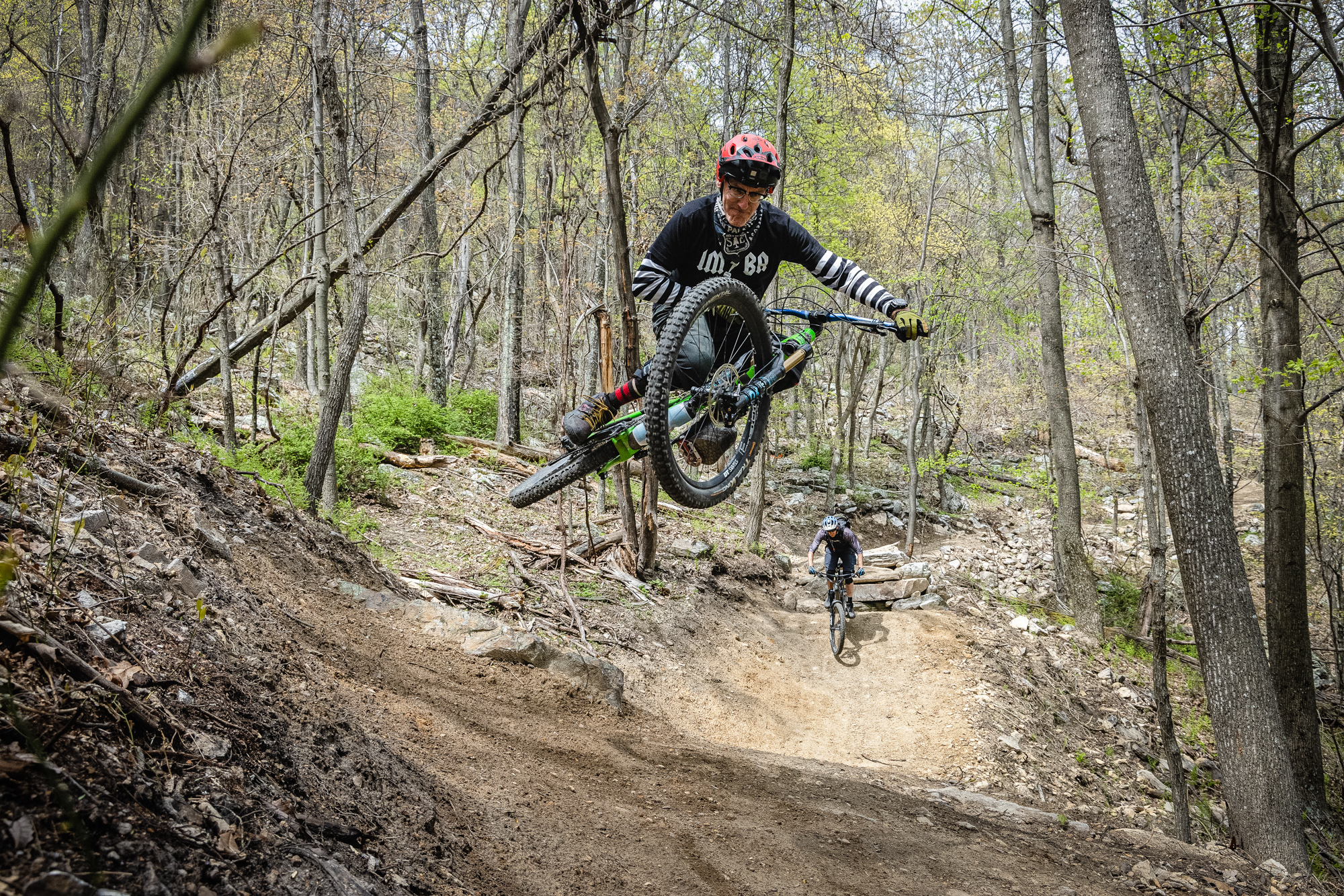 About Chris Orr
A Californian by way of Nebraska, COrr first cut his teeth as a volunteer for the Santa Barbara Mountain Bike Trail Volunteers and, later, as the official Santa Barbara Front Country Trails Coordinator. COrr has been a part of the IMBA family in some form or fashion since 2002 when he was part of a freeride panel at the IMBA World Summit in Moab. From 2005—2011 COrr volunteered as the Central Coast IMBA Representative before officially joining Trail Solutions as the Community Trails Liaison in 2014.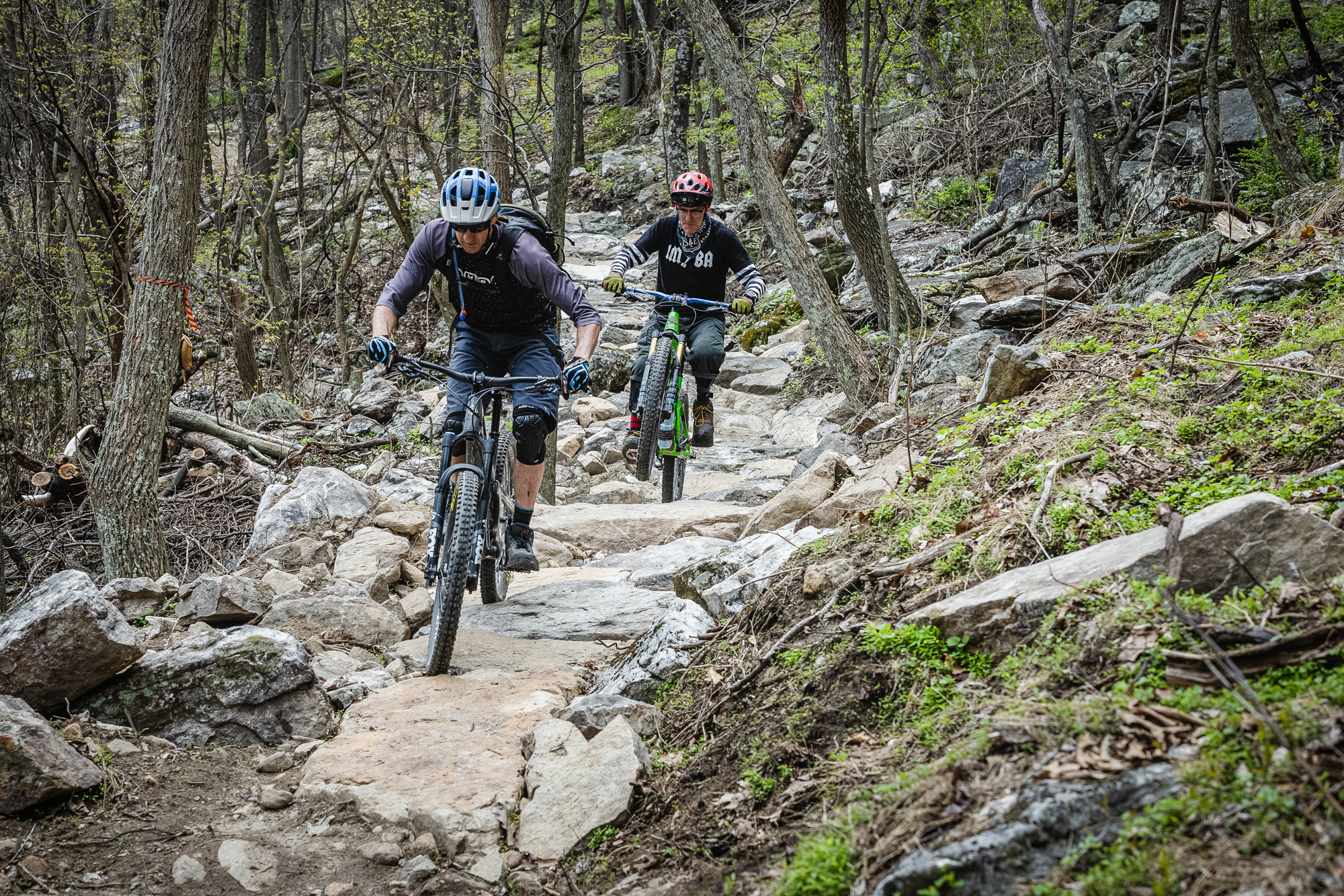 Together, Klein and COrr are taking IMBA's community engagement to the next level through initiatives like workforce development and volunteer training. Earlier this year, Klein and COrr helped mentor Appalachian Conservation Corps (ACC) crew members as they together crafted a handbuilt, black diamond gravity trail at Cacapon Resort State Park in Berkeley Springs, West Virginia. After all of their years of experience, Klein and COrr say it's important to them to ensure the future of trails is in good hands.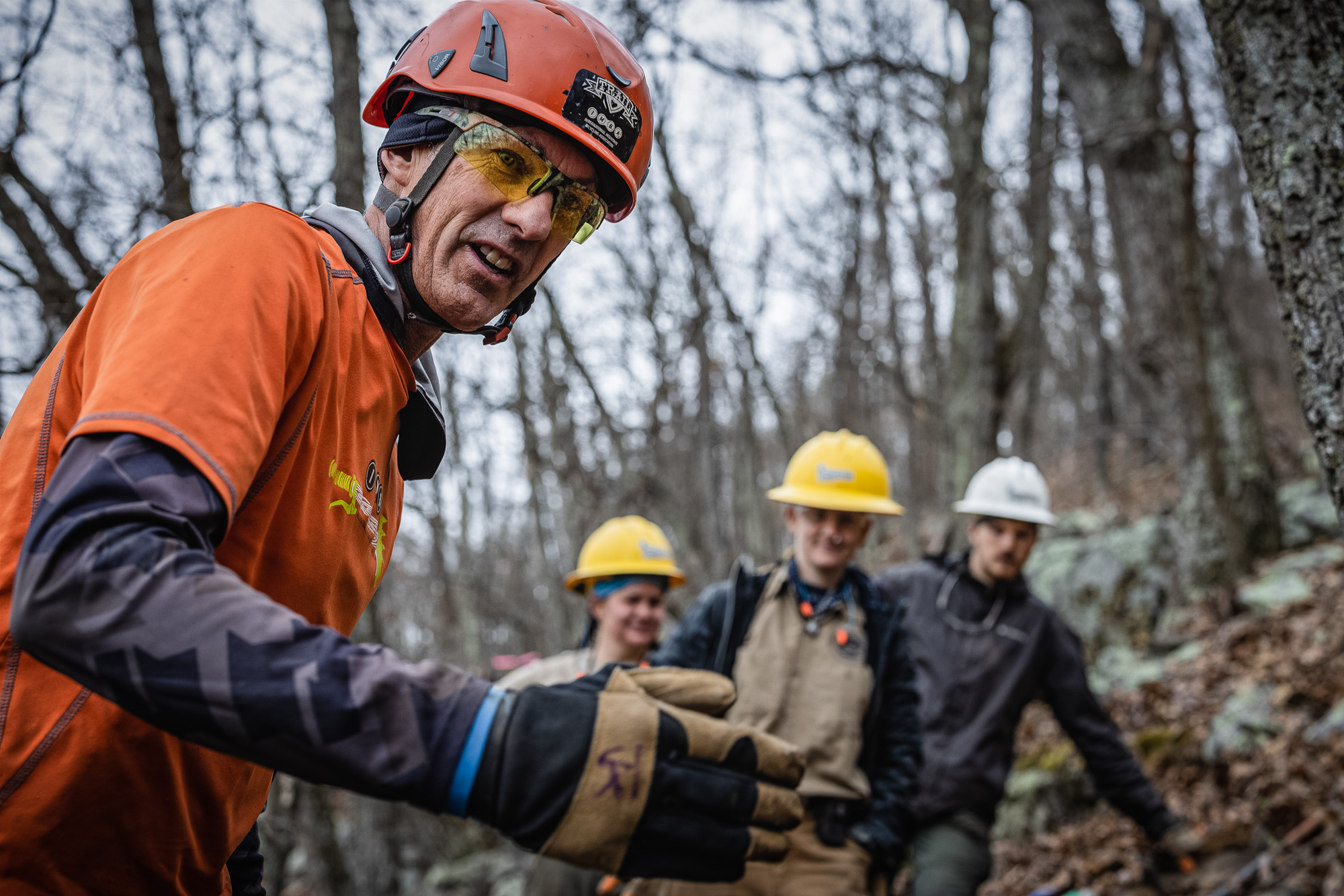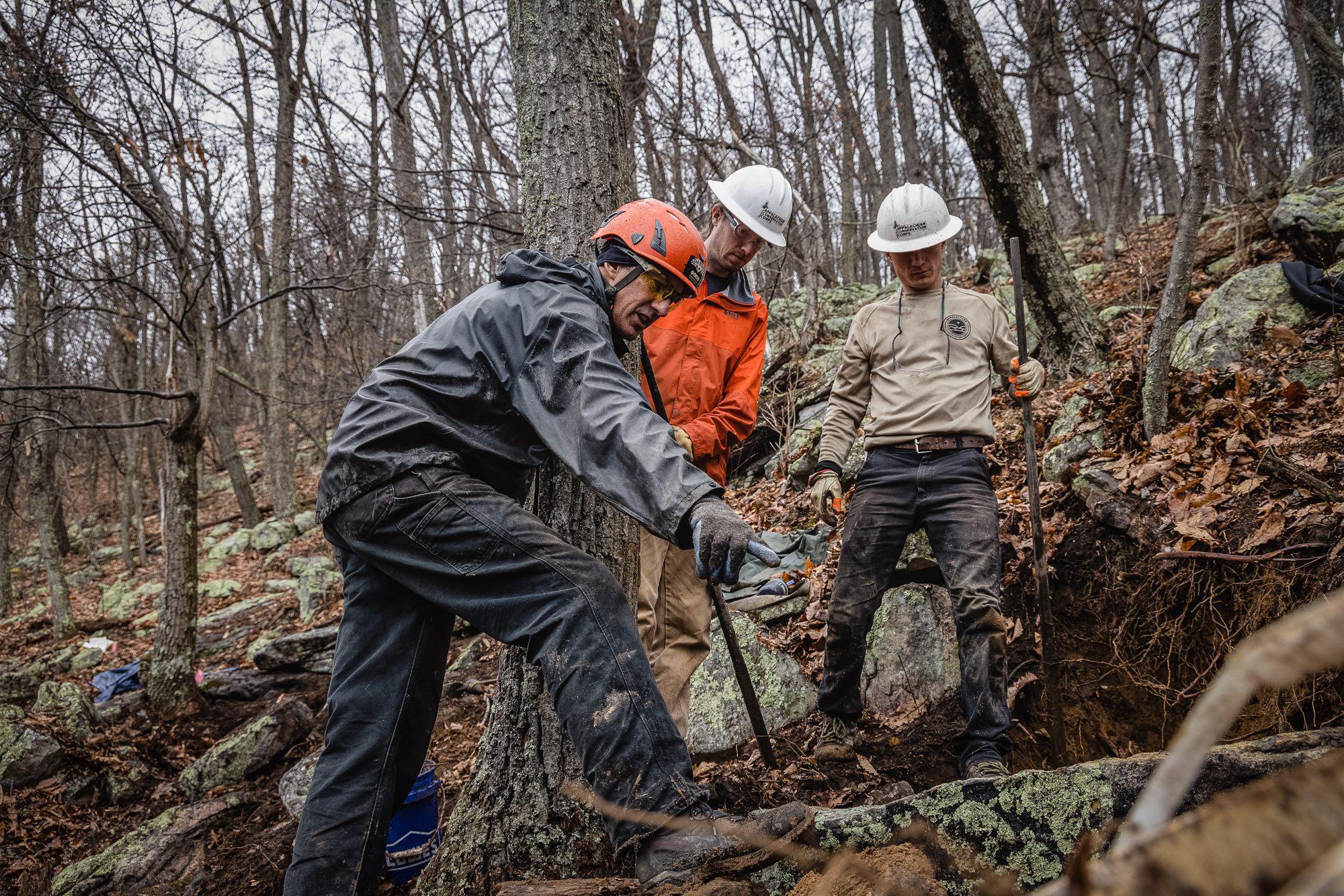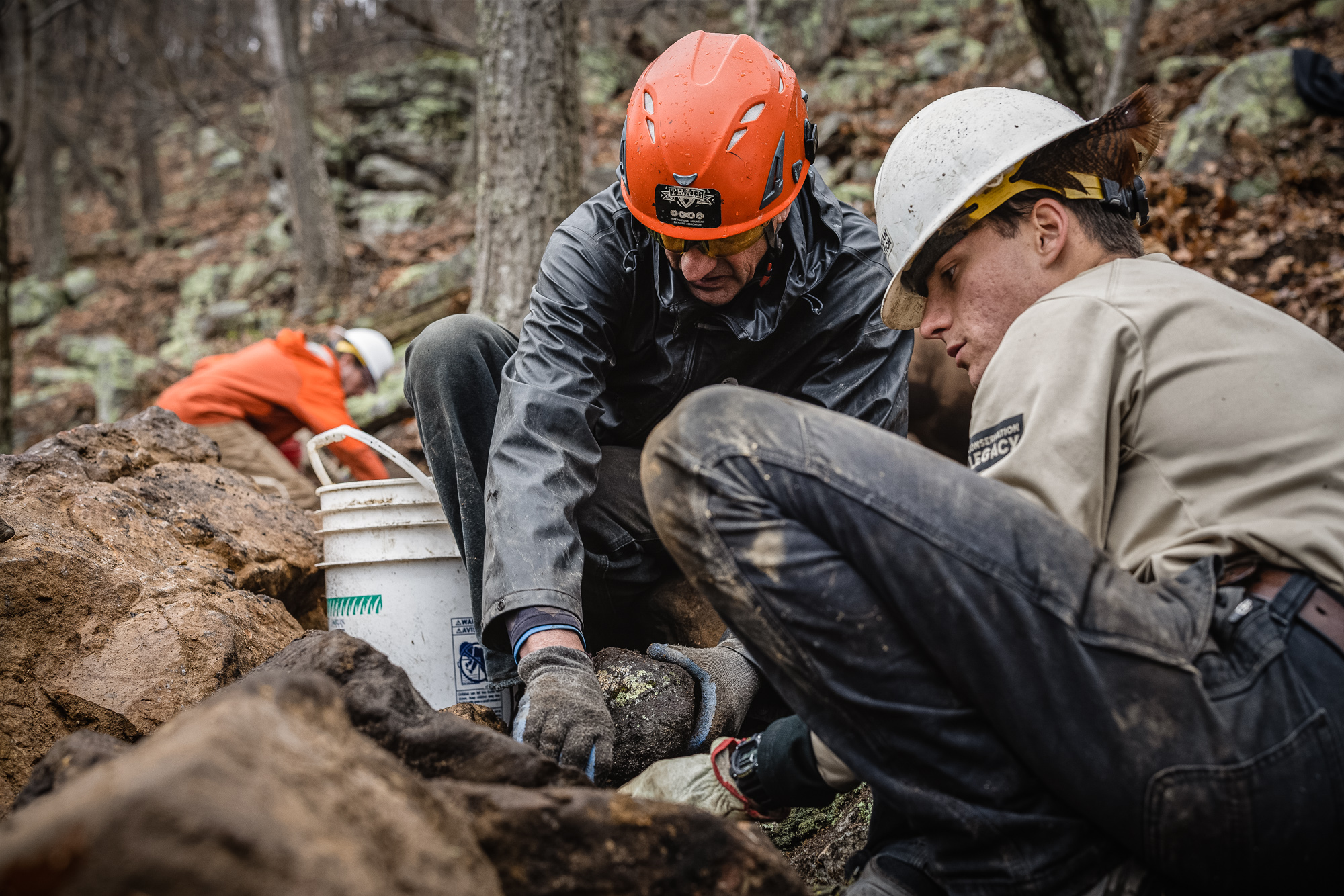 "One of the reasons I like doing this is because I get to give back by relaying the knowledge that I've acquired over the past 30 years," says COrr. "I didn't do it for myself, it's all to give it back to communities like [Cacapon] and to have people learn and become stewards of that landscape and stewards of their communities so all of this stuff continues in the future."
"It's what IMBA has always done," says Klein. "It's not just about plopping a trail into a park or a hillside. Trails need people, people need trails. You can't just build it and leave. You have to build up that relationship with the local club whether it's a multi-user coalition or a bike club or a land manager. It's always about giving them all of the tools and strategies to not just have a new trail but keep that trail maintained and in good shape."
Like the trail communities where they work, COrr's and Klein's new roles will undoubtedly continue to evolve in the future. That evolution is part of the process. Whether it's workforce development or harnessing the economic potential of a newly built trail system, COrr and Klein both agree that it's their job to find what a community is lacking and provide the connections and resources to not only elevate but also sustain trail efforts from the ground up. Working to connect Joey and COrr to communities is Marty Caivano, IMBA's Community Engagement Coordinator. Marty's experience comes from managing trail care crew and IMBA's field programs from 2011-2016.
If their success at Cacapon is a sign of things to come, the future of trails is looking brighter than ever. Inspired by the story of Cacapon Resort State Park? Let us know how to help.
This blog is the final installment in a three part series about Cacapon Resort State Park. Read Part One here and Part Two here.