Plan. Design. Build. Educate.
Partner with IMBA Trail Solutions and create with confidence. By deploying a complete array of services–including visioning, detailed design, professional construction, and training for stewardship–our comprehensive approach saves resources.
Whether you want a family-friendly shared-use trail, a bike park with flowy lines or an expert-level trail full of gnarly rock features, IMBA can plan, design, build, and educate your team. The resulting diverse, sustainable trail systems will engage your community for years to come.
Trusted Expertise for Your Community
Trail Solutions is the international leader in trail development, having worked on more than 750 trail projects worldwide. During two decades of experience, we have developed the best practices that guide industry professionals and land management agencies around the world.
Offering a Full Range of Services
IMBA Trail Solutions doesn't just move dirt and rocks. We are masters of the entire process – public outreach, fundraising support, planning and design for your local terrain, and building or overseeing the construction of your dream trail system or bike park. We educate your team on trail stewardship to protect your long-term investment and foster community connection. Our staff excels at creating trail systems that serve the whole span of users while minimizing maintenance needs and environmental impact.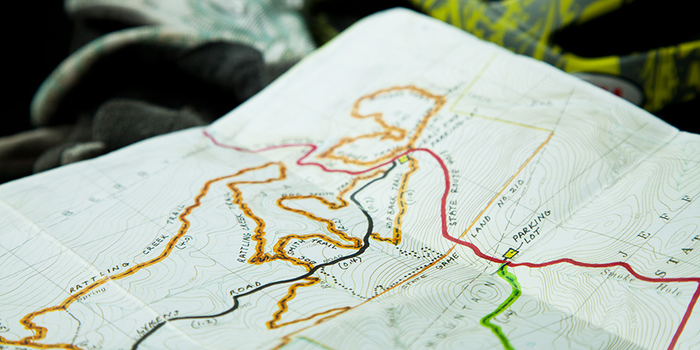 What's your plan? Trail Solutions can help you shape a vision for your trail system. We'll help bring your plan to life while minimizing obstacles. We love trails that provide fun, flow, and technical challenge for bikes, but we know that most trail systems attract all kinds of visitors including walkers, hikers, and trail runners. We plan trail systems that manage risk, minimize user conflict, and serve all users and skill levels. Trail Solutions also provides guidance on improving existing trail systems into optimized networks.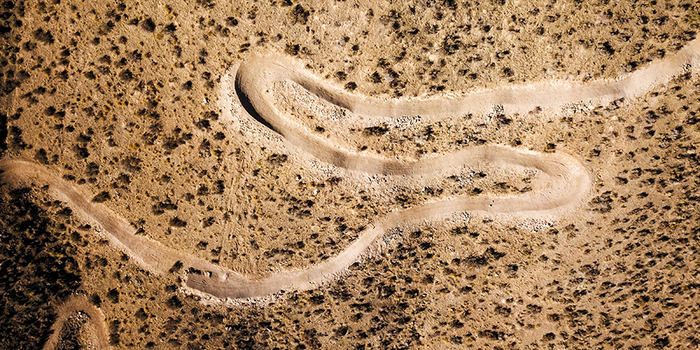 How long will your trails endure and serve your community? A well-designed trail is environmentally, socially and economically sustainable. Skillful design reduces maintenance, encourages safe use, and complements the beauty of the surrounding landscape. Exceptional trails also provide users with great experiences, whether that means a thrill for advanced riders or an approachable experience for beginners. We design innovative, progressive trail systems that offer recreational opportunities for all users and keep them coming back for years.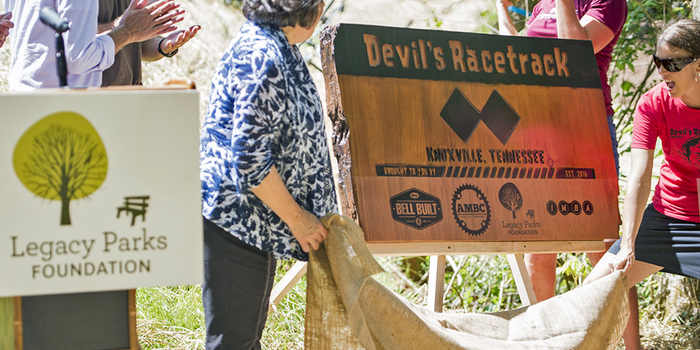 Trail Solutions constructs high-quality trails that endure. Our expert builders tailor cutting-edge trail construction techniques to the local environment, with respect for the natural landscape. We've worked in high alpine forests and near sensitive habitats, created lines for World Cup championship courses, Red Bull videos, and destination bike parks. We build bike skills parks and well-balanced trail networks for beginner and intermediate users. Rely on our expertise - we've learned a lot over 20 years building trails, and we're stoked to bring the joy of trails to your community.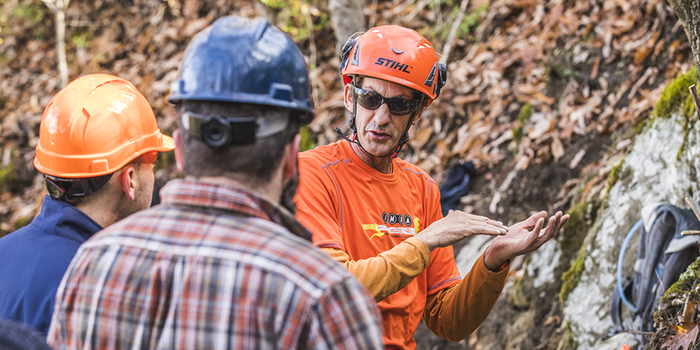 Trail Solutions provides resources and education for your trail project. Via Trail Labs, municipal leaders will understand how trails stimulate economic growth and promote community health. Our Trail Care Schools help trail crews gain a foundation in sustainable design and construction necessary to maintain their trail system. Through Advocacy-based workshops, Land management staff will be prepared to develop family-friendly trails and attract new users to outdoor spaces. From agency staff and crew leader training to volunteer management and post-construction trail stewardship, Trail Solutions can teach you to create the ideal trail system for your community. Learn more.
Trail Development Self Assessment
If your community is eager for high quality trail experiences, take this assessment and we'll be in touch.
Professional Trail Development
Trail Solutions employs professional planners and builders based throughout the U.S.
What we needed most was a vision for our trail system and Joey Klein [of Trail Solutions] definitely delivered! I also appreciate the way Joey effectively communicated with the Army Corps of Engineers and our trail volunteers. I can't thank Joey enough for his attention to detail and hard work.
Jerry Yockey
Shelbyville, Illinois