Take a Kid Mountain Biking Day
IMBA's Take a Kid Mountain Biking Day (TKMBD) is celebrated annually on the first Saturday in October. In 2023, TKMBD is on Saturday, October 7. Groups are encouraged to celebrate TKMBD by holding events anytime during the month of October.
Created in 2004 and recognized by US Congress, TKMBD introduces the joy of mountain biking to the next generation. Hundreds of thousands of youth have discovered and celebrated the joy of pedaling two wheels on dirt at TKMBD events. Many have gone on to become passionate riders, volunteer trail advocates, and even high school mountain bike racers.
Riding with Kids in 2023
This year we're promoting in-person events anytime during the month of October. Get your group together, and pinpoint your bike park or trailhead.
The digital TKMBD Toolkit has information, email headers, photos, and social media assets for promotions, as well as printable name plates for participants.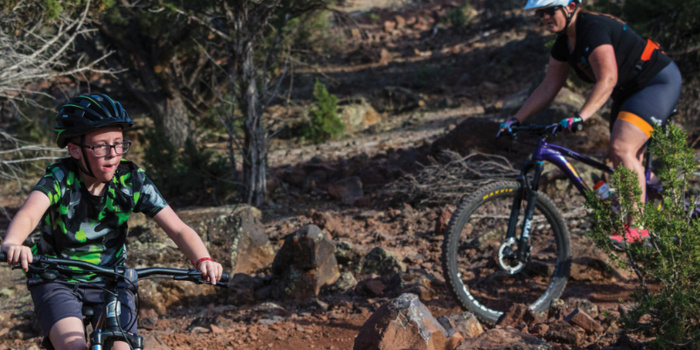 IMBA and NICA have teamed up to engage more great sponsors, and support more great raffles, and more great #TKMBD events close to you. IMBA Local Chapters will be partnering with the NICA teams in their areas to engage the older NICA riders from the community with younger kids for trail rides, mountain bike games, work days, ice cream rides, and mentorship opportunities. 
LEARN MORE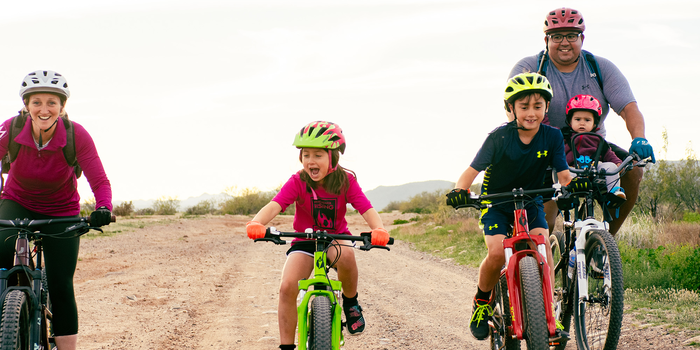 TKMBD events can be hosted by almost anyone in any country. Participating groups include IMBA Local partners and affiliated mountain bike clubs, community organizations, scouting groups, youth programs, schools, and others. You can also celebrate by simply gathering family, friends, and coworkers and planning your own backyard ride. TKMBD events can range in size. Here are some ideas to help you make your day a success.
Plan an event
Share Your Story
Tag #TKMBD on social media to show off your ride!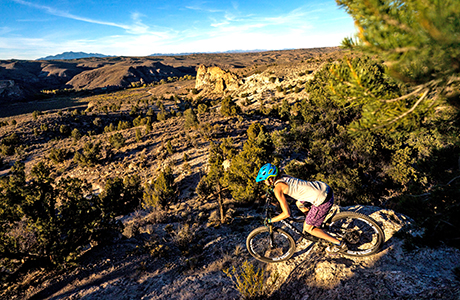 Trail lessons
IMBA's Ride Vibes promote responsible riding and are a great thing to teach the next generation of mountain bikers.
Ride friendly