IMBA's Take a Kid Mountain Biking Day
Celebrate Take a Kid Mountain Biking Day (#TKMBD) on Saturday, October 3, 2015.

IMBA's Take A Kid Mountain Biking Day strives to encourage communities in the U.S.A. and around the world to join together and ride mountain bikes with kids. Join the fun and participate in IMBA's 12th anniversary of Take a Kid Mountain Biking Day. Last year over 15,000 kids and family members participated in 150+ community events in the U.S. Several events were registered in other countries including: Italy, Australia, South Africa, Canada, Malaysia, and Mexico. You, your family or your company are encouraged to join the fun!
The first Saturday in October is the official ride date, designated by the U.S. Congress. While we strive to celebrate Take A Kid Mountain Biking Day on this date, other dates may be acceptable depending on seasonal conditions and other events occurring in your region. Long standing IMBA partner Subaru of America is the presenting sponsor of Take a Kid Mountain Biking Day 2015.
Informal or formal, one child or 100 children, TKMBD celebrates the joy of riding in the dirt.
Bicycling is good, healthy fun, and a gateway to healthy lifestyles. IMBA strives to develop a connection between kids, bikes and the natural world around them while touching on themes such as bike safety, skills, rider etiquette, nutrition, hydration and sun protection.
Check out photos and postings from past events on Facebook, Twitter, and Instagram...and don't forget to share your posts this year using #TKMBD!

How do I organize a Take a Kid Mountain Biking Day Event
?
There are many ways to participate. Events range from a few kids in a neighborhood to larger festival-style events in a community park, open space, singletrack system or at a bike park. Develop a grassroots event in your community, support the national outreach, contribute to event care packages, or join an existing event.
IMBA Chapter? Partner with local land managers, city officials, bike shops, and IMBA Corporate Supporters.
Family and friends? Load up the bikes and the kids hit your local open space trails.
Community bike shop? Hang our press-ready "save the date" poster and put out a sign-up sheet, then introduce some youngsters to your local trails.
Boy/Girl Scout Troop/YMCA/School? Grab the kids and explore — The Let's Move Outside resource has an online tool for exploring places to ride. MTBproject shows bike trails near you.
NICA High School Teams, club teams or youth programs? TKMBD is a great opportunity for youth development and community outreach. Events can serve as a teachable moment about bike safety, trail etiquette and rules of the trail.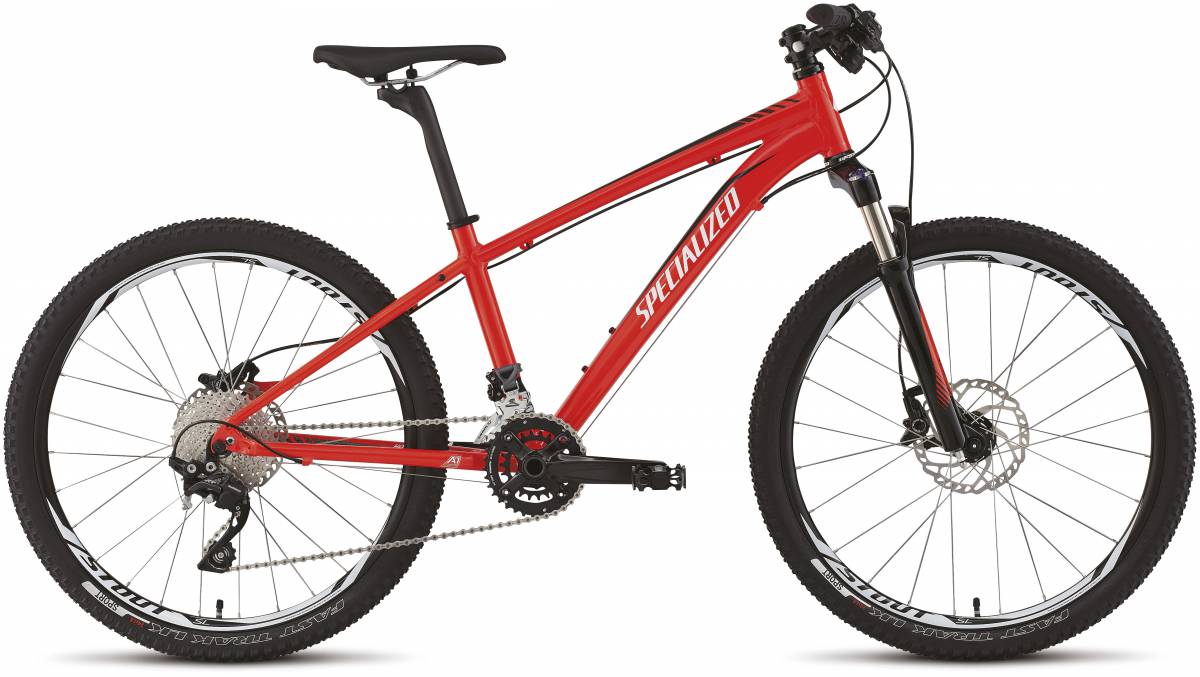 Register your event with us by September 13 in order to receive a TKMBD care package (while supplies last).
CLIF Kid Z bars and commemorative race plates are included in TKMBD care packages.
Specialized Bicycles will donate five kids bikes to be awarded to a child at random from participating registered communities (actual giveaway bikes may be different than the photo).
Local Take a Kid Mountain Biking Day Events
Javascript is required to view this map.
Join us!
TKMBD events are grass roots events conducted by IMBA chapters and clubs, retailers, volunteer groups, schools, YMCA's and numerous Trips for Kids chapters. development [at] imba [dot] com (Corporate sponsors) are welcome to contact IMBA and join in support of this worthy effort.
Email info [at] imba [dot] com for more information on how you can get involved.
Share and tag your photos with @IMBA_US and #TKMBD on Twitter or on our Facebook page
---
Explore these resources to make your Take a Kid Mountain Bike Day event a success

---
actual giveaway bike may be slightly different than the photo