Engage with us
IMBA's crew is made up of passionate mountain bikers who also happen to be experienced professionals in their fields. Many of us got our starts as volunteer advocates and trail builders and are honored to work at IMBA. And because we come from all over the country, we understand and celebrate regional differences in riding experiences. Get in touch and let us know how we can help.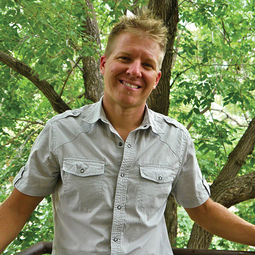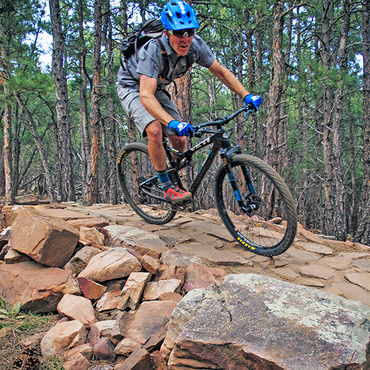 Aaron Clark
Policy Manager
- Government Relations
Aaron is a gearhead by birth and dropper-post lovin' weight-weenie by choice. Having discovered a lifelong love for all things bikes back in Detroit in the early 90's (aboard his fully rigid, budget-minded Nishiki Crossroads, no less) he began racing his bike all over the Michigan woods. This eventually led Aaron to Colorado and eventually to IMBA in 2012 where he works on backcountry mountain bike trail access, policy and legislation as part of the Government Relations team. In his little spare time, Aaron coaches cyclocross at a local high school. His best rides are with his wife and two boys who, after careful crafting, now share his love for riding.
aaron.clark@imba.com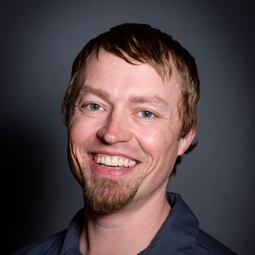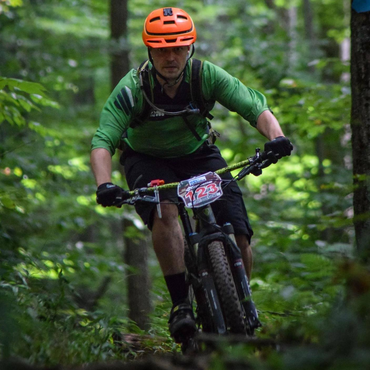 Anthony Duncan
Director of Local Programs
- Programs and Education
Raised in a small town in the Southern Appalachian mountains of Virginia, Anthony grew up with an appreciation of the outdoors and the adventures it provides. Anthony came to IMBA in 2014 after an eight-year career in marketing and PR as a graphics project manager and a former president of SORBA Tri-Cities, an IMBA/SORBA chapter straddling the Tennessee/Virginia border. Anthony is based in Tennessee. 
tel:
anthony.duncan@imba.com
https://www.instagram.com/fattonymtb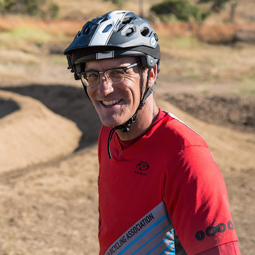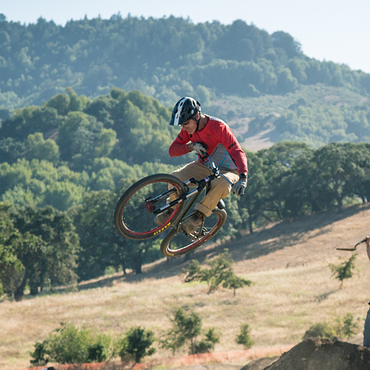 Chris Orr
Community Engagement Specialist
- Trail Solutions
Working in trail advocacy and conservation for thirty years, Chris splits his time as a Trail Specialist for IMBA Trail Solutions and as the Assistant Director of the Valentine Eastern Sierra Reserve (VESR), one of thirty nine University of California NRS research and education field stations. For Trail Solutions and trail communities, Chris has specialized in trail system survey, design, mapping, education, heavy equipment construction, and trail impact / storm water runoff mitigation methodologies.  As the Assistant Director of VESR, he helps manage the conservation and research on of one of the remaining un-logged, un-grazed montane conifer habitats in the Eastern Sierras.  When not on bike, Chris enjoys snowboarding, fly-fishing, leather work, and building prosthesis.
chris.orr@imba.com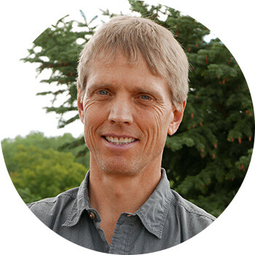 David Wiens
Executive Director
- Executive
Dave has been mountain biking since the mid-1980s and has ridden and raced his bike on trails all over the world. He has been involved in trail advocacy from the beginning and was the founder and executive director of Gunnison Trails, and race director for the Gunnison Growler. A member of the Mountain Bike Hall of Fame, Dave also created and leads the Mountain Sports program at Western State Colorado University. He joined the IMBA board of directors in 2016 as its chairman, and was named IMBA's executive director in spring 2017. 
david.wiens@imba.com
https://twitter.com/dave_wiens_imba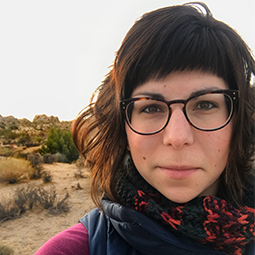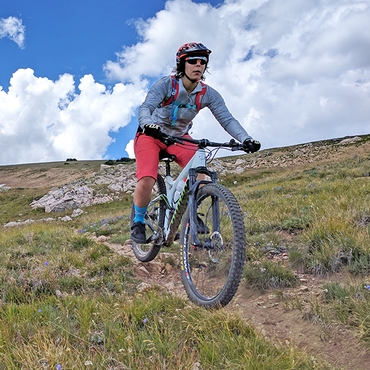 Eleanor Blick
Director of Communications
- Communications and Marketing
Eleanor (she/her) was raised a two-wheeled advocate in the rolling hills of Wisconsin. From racing to riding to work and every trail in between, pedaling is her natural state of motion. Prior to joining the IMBA team she worked in journalism and nonprofit communications in Chicago while leading volunteer efforts with Big Marsh Bike Park, co-founding the Chicago Women's CX Fund and working with city youth programs to get more kids on bikes.
720.900.4622
eleanor.blick@imba.com
https://www.linkedin.com/in/eleanorblick
https://www.instagram.com/nonemoreblick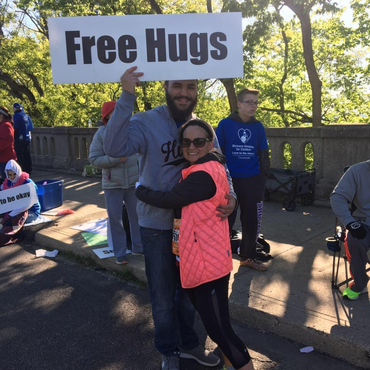 Heather Alessandro
Director of Talent and Culture
- Human Resources
Heather enjoys life with her husband, two daughters and two dogs in the seven hills (but no mountains) of greater Cincinnati. In her spare time, Heather enjoys running, hiking, brunch, reading and trying new recipes. She is a couch to 5k coach with a local non-profit group. Heather's mountain biking career is in its infancy but she does have about 15 years of human resources experience and loves helping other people succeed. Heather attended Xavier University in Cincinnati and has degrees in psychology and business. Just for fun, Heather was a substitute high school algebra teacher.
heather.alessandro@imba.com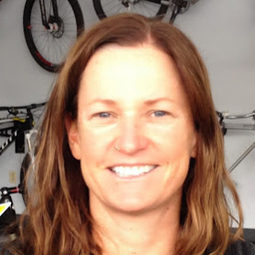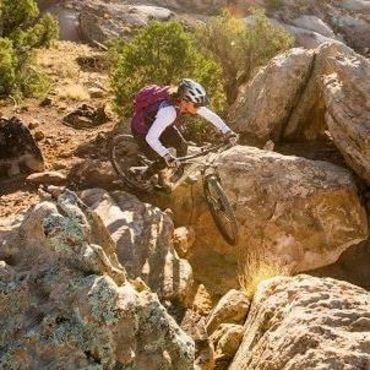 Heather Bonewitz
Member Services Manager
- Member Services
Heather is originally from Michigan but has lived in and around Boulder, Colorado her entire adult life. She enjoys mountain biking (which she has done for more than 20 years), dirt biking, skiing and snowboarding with her husband and two daughters. Heather represents for Masters women at Enduro races across the Rocky Mountains and racks up podiums on a regular basis, earning this former high school English teacher the nickname "Enduro Mama." Her dog, Mazey, can be found at her side most days and is IMBA's unofficial office pup.
3035459011
membership@imba.com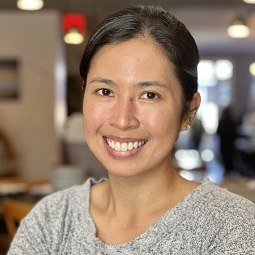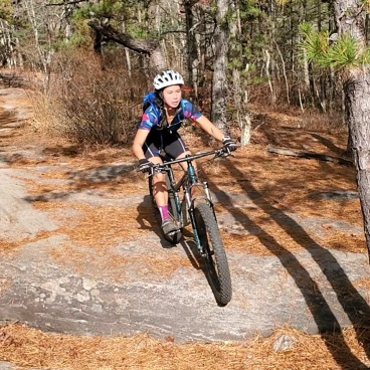 Jali Fernando
Local Administrative Assistant & Communications Specialist
- Programs and Education
Jali was born and raised in the Philippines where she was a teacher for several years. She shared her love for the outdoors by accompanying students on environmental research trips and facilitating youth camps on art and marine conservation. Her love for cycling was reignited when she moved to Washington, DC in 2012 to study Sustainable Development. She bike commutes during the week and spends weekends exploring mountain bike trails with her husband around Maryland and Virginia.
jali.fernando@imba.com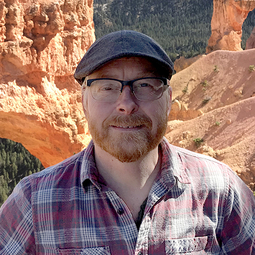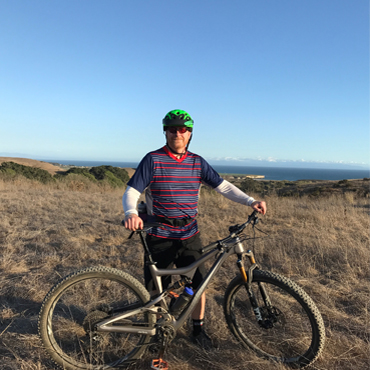 James Clark
Executive Vice President
- Executive
James has been working in the outdoor industry his entire career. Born and raised in Atlantic, Canada, he received his outdoor recreation degree from the University of New Brunswick. His more than 25-year career spans working with governments, nonprofits and consulting across Canada. Since 2010, he has lived in California and worked to create space and trails for people to enjoy the outdoors.
james.clark@IMBA.com
https://www.linkedin.com/in/james-clark-a6430228/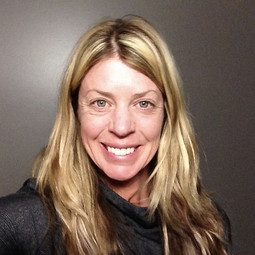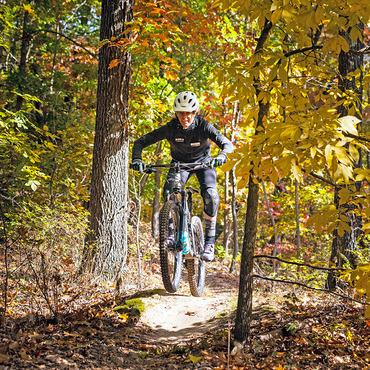 Jennifer Hill
Local Programs Manager
Jen has lived and played in Colorado for over 20 years. She loves riding her mountain bike, but also enjoys many of the other things Colorado has to offer including camping, climbing, hiking, trail running and hammocking. Aside from being outside, Jen takes pleasure in cooking and hanging out with her friends, family and pup Teo.
membership@imba.com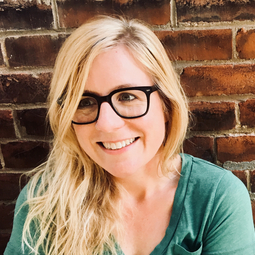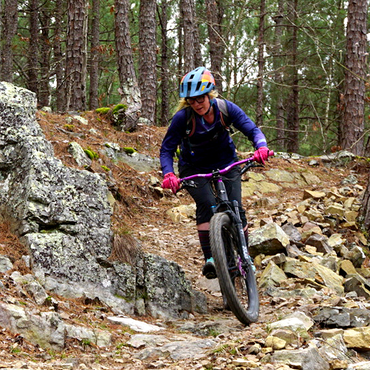 Jess Didion
Trail Specialist
- Trail Solutions
Whether she's commuting everywhere via fixed gear in cowboy boots or finding the nearest trail to ride her mountain bike, Jess understands how important it is to have that outdoor escape and trails close-by. She's a midwest girl who's lived in small-town Kansas, Chi-Town, Sydney and hopscotches all over Missouri. She grew up crossing off as many places on a map as she could and enjoys being a nomadic gypsy. Before joining IMBA Trail Solutions, she was helping create a trail system in rural Missouri for all the surrounding mountain bikers and adventurers. She has over 10 years of experience helping communities with her graphic design skills and what some may think is a freakish obsession with typography. She now aspires to use that creative energy towards creating future trails for communities. She collects dirt and always has a deck of cards handy. Her van is a home on wheels which is normally driving into the sunset, heading to the nearest mountain bike trails.
jess.didion@imba.com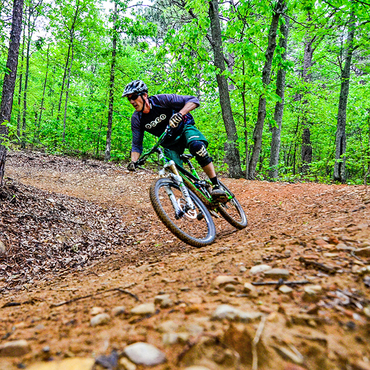 Joey Klein
Community Engagement Specialist
- Trail Solutions
Joey is IMBA's longest-tenured employee and its ambassador to the world, having planned and built trails and taught trailbuilding across the U.S. and around the globe. He was instrumental in jumpstarting IMBA's Trail Solutions program in 2002 after a three-year stint with the Subaru-IMBA Trail Care Crew program. He has won the gruelling Montezuma's Revenge mountain bike race several times, climbed and skied the majority of Colorado's 14,000-foot peaks, and surfed countless breaks.
joey.klein@imba.com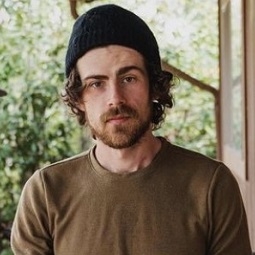 John Cox
Education Coordinator
- Programs and Education
John's passion for a life on two wheels is rooted in his days growing up in Ohio building jumps in the yard. His ardor for cycling has only grown since those days even taking him across the globe to explore unridden trails. Knowing the beauty and value that these on trail experiences provide he has strived to be an advocate in all his pursuits, both personal and professional, so others may have the same opportunities. Now as a member of the IMBA team he continues this work as the Education Coordinator. Outside of work you can find him riding & training in the Blue Ridge mountains, coaching in the Southeast, or spending time with his family.
john.cox@imba.com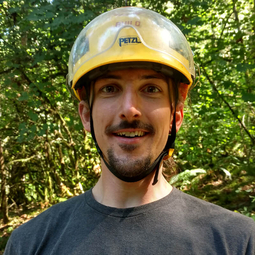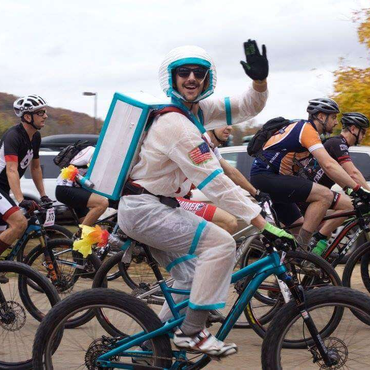 Josh Collins
Trail Specialist
- Trail Solutions
Josh was born and raised in Nebraska and had a passion for BMX in his teens. He's always had a passion for the outdoors and discovered mountain biking in his 20's when he fell in love with trails and started advocating locally. That brought him to Trail Solutions and has provided the opportunity to share that love with others. Josh is very proficient on an excavator and loves building and riding rocks. 
josh.collins@imba.com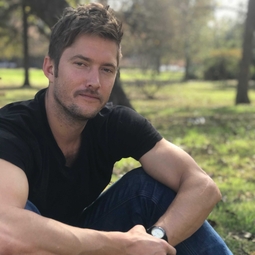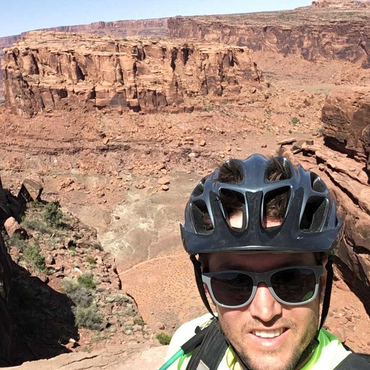 Josh Ferber
Trail Specialist
- Trail Solutions
Josh grew up in the Black Hills of South Dakota and spent his free time exploring them thoroughly. This was done on foot, on two wheels (both motorized and non), on four wheels, at the end of a rope, in a tent, and even on his belly. After obtaining a degree in geological engineering from SDSM&T he set off to explore the rest of the world. He currently calls his van home but refers to it as a tiny garage on wheels, with a bed.
josh.ferber@imba.com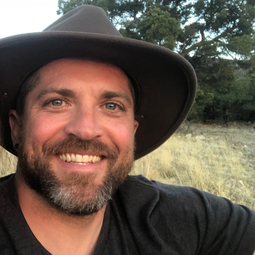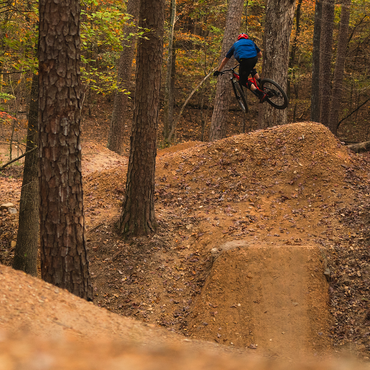 Josh Olson
Director of Construction and Operations
- Trail Solutions
Josh is a trail builder born and raised in Colorado who has been building mountain bike trails for over 15 years. Cycling has always been a big part of his life. Some of his favorite memories include his dad building him his first bike and riding trails all over Colorado on his family camping vacations. Silverton Mountain, CO is where his trail building career began and since then he has built trail all over the country. Josh has worked and managed several different bike parks and enjoys going fast and jumping his bike. When he is not riding or building trail you can find him riding his Harley, working on his truck or camping.
josh.olson@imba.com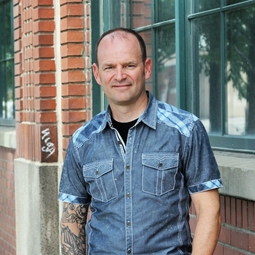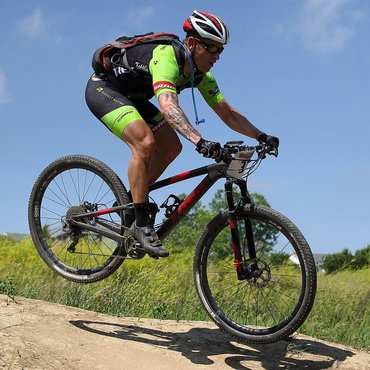 Kent McNeill
CEO
- Executive
Kent's mountain biking roots run deep. First introduced to mountain biking in college, he was instantly hooked. His passion led him to be a founding member for both his collegiate cycling team as well as IMBA Local club T.H.O.R., while working to build local mountain bike trails close to his home. Ultimately he wrapped up his college career serving as Director for Psycowpath—the Nebraska state mountain bike championship series. After graduating college, Kent turned his passion into a career in bicycle retail, founding Midwest Cycling—a top 15 Trek retailer he sold to Trek Bicycle Corporation in 2017. During this time he co-founded a Omaha Devo, a youth mountain bike skills program, and cranked out 10 years of sub-9-hour Leadville 100 finishes. He currently sits on the board for a social enterprise in Omaha, NE, The Bike Union & Coffee, that serves foster youth aging out of the system. Kent is based in Nebraska.
kent.mcneill@imba.com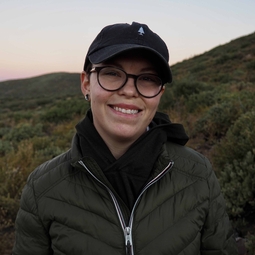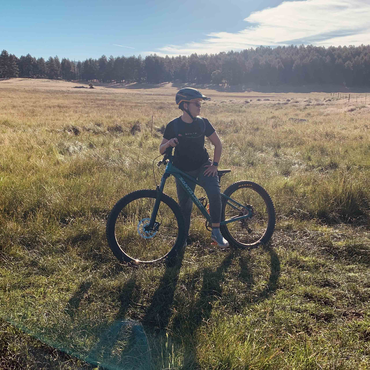 Lea Garsh
Digital Projects Coordinator
- Communications and Marketing
Lea is a Michigan native who has gained her love for cycling pedaling throughout the streets of Detroit on a beat-up commuter. Upon moving to the west cost she began riding trail, she continues to learn and gain expertise with two wheels on the dirt. Located in Salt Lake City, Lea is currently exploring the beauty of diverse trail systems throughout the Southwest. Lea is a passionate environmentalist, and is frequently cleaning up trails, parks, and beaches. 
lea.garsh@imba.com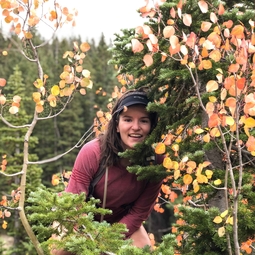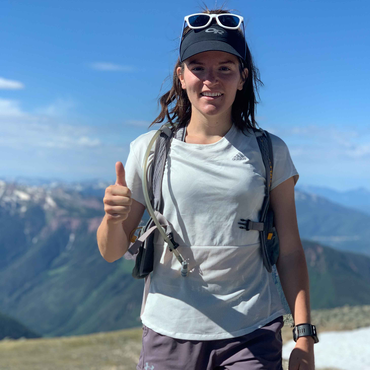 Leah Mancabelli
Planner
- Trail Solutions
Leah is a landscape architect by trade and a trail enthusiast by nature. Living and working in the heart of the Rockies, Leah brings with her a background of work ranging from regenerative land management and ranch planning, to affordable housing development and urban transit planning. This translates to a strong vision for sustainable and equitable trail design. She has a contagious enthusiasm for community, long up-hill grinds, and really good food.
leah.mancabelli@imba.com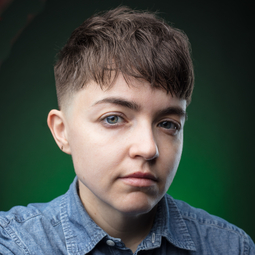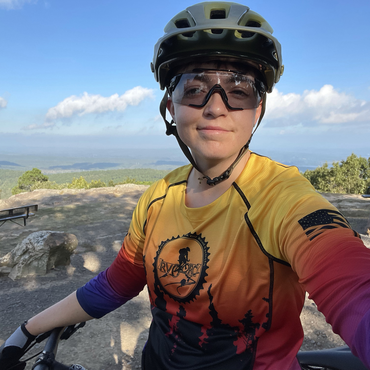 Liz Chrisman
Content Marketing Manager
- Communications and Marketing
Liz (she/her) grew up pedaling her handed down 10-speed all over the gravel backroads of Arkansas' river valley but really found her stride in 2010 when a co-worker handed her a mountain bike, drove into the Ouachitas and she conquered mileage on the IMBA EPIC Womble Trail. After that, her cycling life was changed. Pre-IMBA, she spent the last decade as a professional photographer and in higher education marketing/communications, specializing in storytelling strategy and content creation.
liz.chrisman@imba.com
liz_chrisman
https://www.linkedin.com/in/liz-chrisman/
https://www.instagram.com/liz_chrisman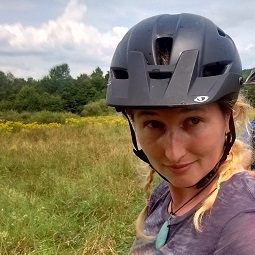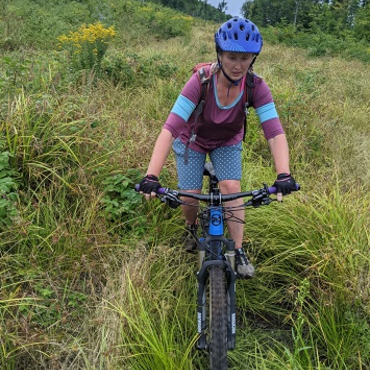 Liz Grades
Planner
- Trail Solutions
Liz approaches each design project with a fresh perspective—she is continually exploring new and innovative ways of connecting people with place. She combines a background in trail construction with work in recreation planning and landscape architecture. Her passion for sustainable design is balanced by a practical knowledge of how things are built. Based in the Adirondacks, she enjoys exploring the abundance of lakes and trails by bike, ski or boat.
liz.grades@imba.com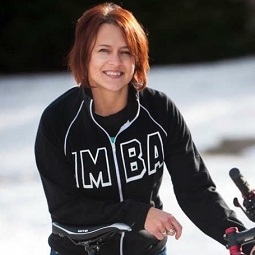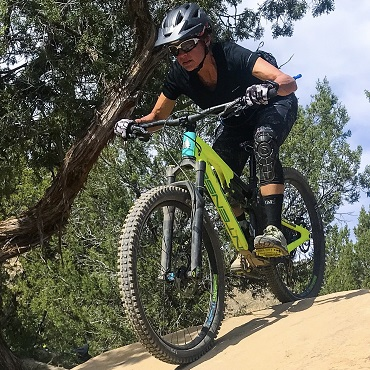 Marty Caivano
Community Engagement Coordinator
- Programs and Education
Marty started mountain biking in '99, when the usual way to begin riding was to be dragged on a death march by well-meaning friends who left you miles behind with no way to fix a flat. Thankfully, this didn't prevent her from falling in love with the sport (and also becoming a professional mechanic). After a previous stint at IMBA, she worked on the manufacturing side of the industry as well as with local advocacy groups, and now she's back on staff. She's a former photojournalist who uses the noun "flowgnar" like it's an actual word, while at the same time correcting people for saying "irregardless." She loves alpine sunrises, long descents, and fixing broken things to get people back riding. Her stoke level is high, as is her desire to help communities reach their trail development goals.
marty.caivano@imba.com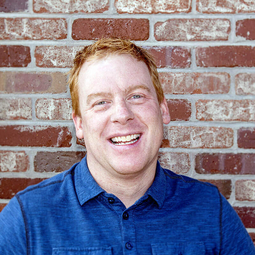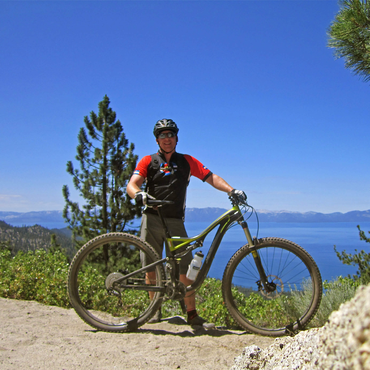 Mike Repyak
Director of Planning and Design
- Trail Solutions
Mike was born and raised on bikes in Wisconsin. He received his degree in Landscape Architecture from the University of Wisconsin-Madison, then headed west to live in Breckenridge, CO, to work as mountain resort planner on projects throughout the worldwide ski industry. Currently, Mike and his wife are back to their Midwest root, living in Madison, WI. Mike has extensive experience in resort and recreation planning, resort/facility capacity analysis, trail network and facility layout, and detailed site design and grading plans. His project management experience includes master plan processes, public outreach plans, project stakeholder partnerships, federal/state/local permitting, project implementation, and project budget oversight.
mike.repyak@imba.com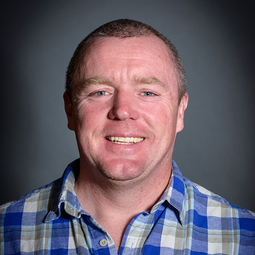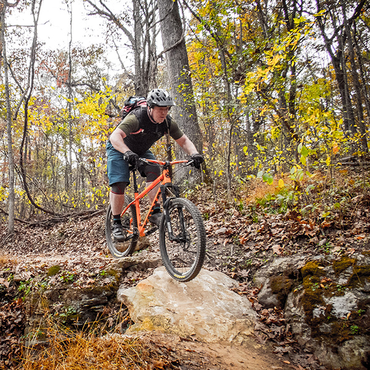 Patrick Kell
Senior Partnerships Manager
- Development
Patrick is from Belfast, Northern Ireland. He studied geography at John Moores University in Liverpool, England and started mountain biking there in 1992. Patrick lived in Vermont for 11 years, working for the Youth Conservation Corps and volunteering with several mountain bike clubs. He became Executive Director of the Vermont Mountain Bike Association in 2007, establishing access in the Green Mountain National Forest, furthering access on state land and presenting trainings to ski resorts. Since moving to Prescott, AZ, Patrick has been working with the BLM, USFS, and city and county partners to develop trail networks in many communities. 
patrick.kell@imba.com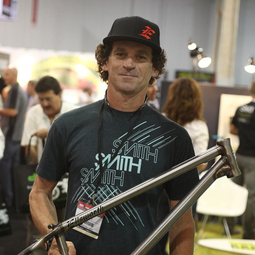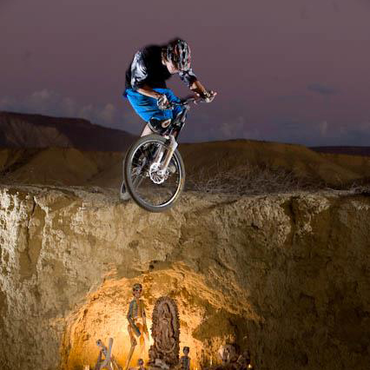 Randy Spangler
Trail Specialist
- Trail Solutions
Randy is a legend of mountain biking and an icon of freeride. He is a veteran of Red Bull Rampage, competing in the first few events and then serving on the official build team and judging panel. He has helped design and build several bike parks across the U.S. and has been with IMBA Trail Solutions since 2011. 
randy.spangler@imba.com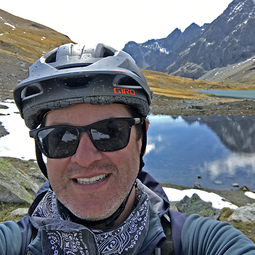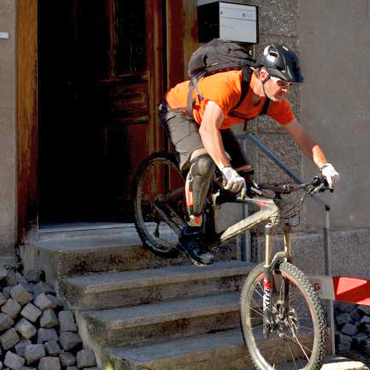 Shane Wilson
Project Manager
- Trail Solutions
Shane has been a trail builder and an advocate for mountain biking since 1992. He has focused on the design and planning of trail systems that integrate destination quality mountain biking into growing communities. Shane's planning work is known for it's imaginative use of terrain and careful attention to managing users by providing opportunities and progression. He has extensive experience guiding the development of destinations all over Europe and North America.
shane.wilson@imba.com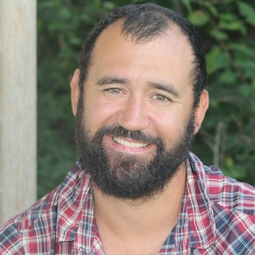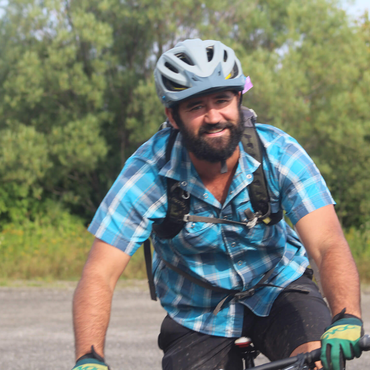 Stephen Kasacek
Project Manager
- Trail Solutions
Steve grew up playing in the New England forests. He came to Trail Solutions with a civil engineering background focusing on stormwater management and stream restoration, and a love of riding. He has lived and pedaled up and down the Appalachians. His passion for rocky trails and technical problem solving have made him a key team member in design development, master planning, project management, and construction implementation. Steve's knowledge of low impact design, erosion and sediment management, and environmental permitting needs help ensure regulatory compliance and natural resource protection in a variety of trail projects.
steve.kasacek@imba.com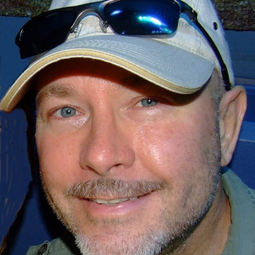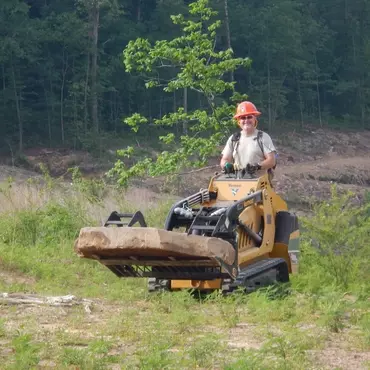 Stephen Mullins
Trail Specialist
- Trail Solutions
Like most kids growing up in the '20's, bikes were a means of transportation to Stephen. Dry heaving off the gravel climb on his first ride on a mountain bike, he was hooked! After moving back east and getting involved with SORBA, he discovered he didn't know anything about trails until serving as a chapter president. Several years as Trails Director led him to IMBA Trail Solutions.  
stephen.mullins@imba.com
Terry Palmeri
SORBA Executive Director
- Programs and Education
Terry was born and raised in South Florida in an era when kids could roam free. As a young girl, bicycling was a form freedom to explore Miami just as riding horseback was her way of exploring the Everglades. After 12 years of being a roadie, her mountain biking career started in 2004 when she went on a mountain biking tour of Wales with her future husband, Mike. This experience inspired her to advocate for mountain biking in the community of Ellijay, GA, as president of the Ellijay Mountain Bike Association and the office manager for the Cartecay River Bicycle Shop. Terry brings her experience of building community to support great mountain biking experiences to the rest of the Southeast.
terry.palmeri@imba.com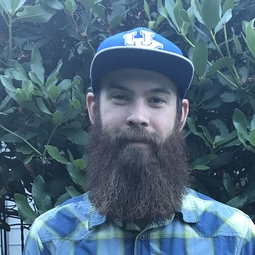 Thomas Wedeking
Construction Manager
- Trail Solutions
Thomas grew up in Kentucky where he developed a love for the outdoors, camping and climbing in the Red River Gorge area.  After college and the Army, he eventually found his way into the environmental construction industry doing stream restoration and storm water infrastructure work. He became passionate about mountain biking after having an absolute blast during a mountain bike adventure race. In his spare time he helps coach the local NICA team.  What Thomas enjoys most about mountain biking is the positive effect he's seen it have on peoples' lives.
Thomas.Wedeking@imba.com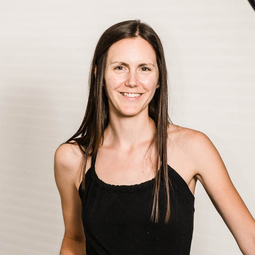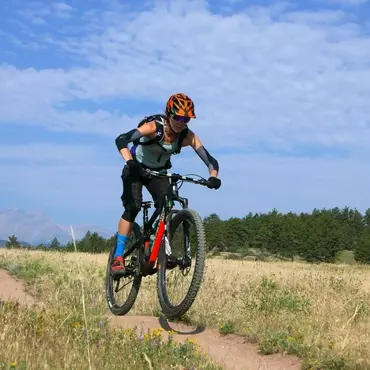 Tiffanie Beal
Director of Finance
- Finance
Tiffanie's love for adventure and the wild outdoors led her, early on, to uproot her life and book it to Colorado, where the mountains waited and the trails beckoned. She has been with IMBA since 2010 and in addition to handling the finances, she's a volunteer coach for the Little Bellas program and loves seeing little girls gain strength, courage and self-worth through mountain biking. When not on her bike in the Colorado high alpine, you can find her trail running, skiing, wrapped up in a book or tinkering with recipes in her kitchen. She probably will never mention it, but she earned a stars-and-stripes jersey from winning a national endurance mountain biking championship early in her mountain biking career, and has degrees in economics and political science. 
tiffanie.beal@imba.com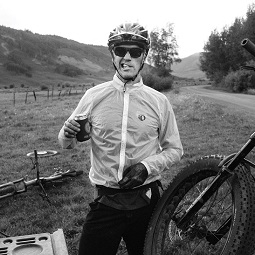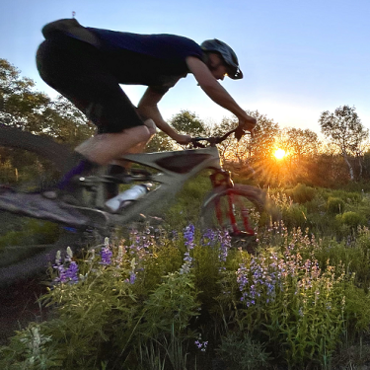 Tim Halbakken
Planner
- Trail Solutions
As a Trail Solutions Planner and Project Manager, Tim brings a unique skill set and perspective. With nearly two decades of experience in land planning and landscape architecture, Tim also brings a lifetime of experience riding natural surface trails. From racing XC, bmx, enduro, chainless, and ultra endurance, to raising a riding family, Tim has witnessed the progression of trail building.  Father to a now teenager, Tim has also watched the human progression from push bike to trail bike. Based on the Western Slope of Colorado, Tim is passionate to foster the next evolution in trails and recreation resource planning.  When not riding or skiing, Tim and his family travel far and wide in their van "Sandy" as a hockey family.
tim.halbakken@imba.com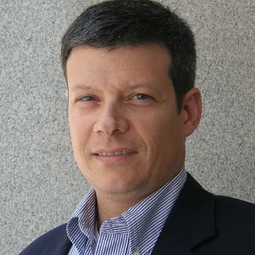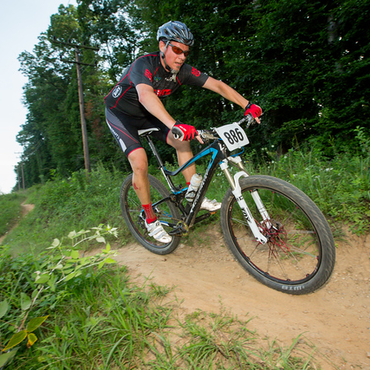 Todd Keller
Director of Government Affairs
- Government Relations
Todd is a twenty-plus year veteran of public policy, legislative affairs, and issue campaigns, having worked with conservation non-profits, the renewable energy industry, and outdoor recreation organizations among others.Throughout his career he has worked to promote a healthy lifestyle by ensuring access to public lands, funding for outdoor recreation, and promoting cycling in all forms. He lives in Washington, DC with his wife, two daughters, and two dogs.
todd.keller@imba.com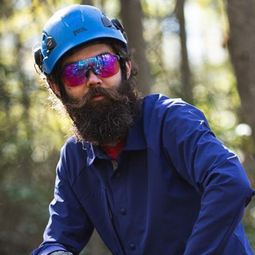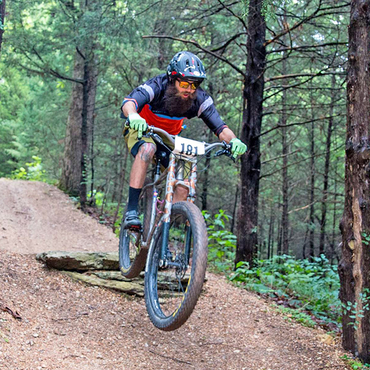 Tylor Brackett
Trail Specialist
- Trail Solutions
Tylor became an advocate for the cycling world at the age of 4 when he first threw a leg over a bike. From throwing the training wheels away early to being the fastest kid in the neighborhood to getting on a Factory Trek team in middle school, the bike has always been a staple to his life. Beyond racing Tylor has spent time as a bike shop rat, holding youth classes on bicycle safety and maintenance classes, and being a local trail steward. After acquiring his grandparents' land in Missouri's Mark Twain National Forest, he started to build a trail system for the surrounding mountain bike community to enjoy. He eventually found his way to IMBA's Trail Solutions. 
tylor.brackett@imba.com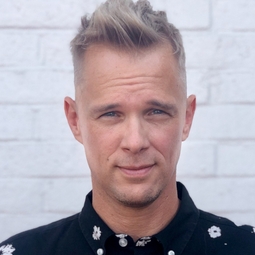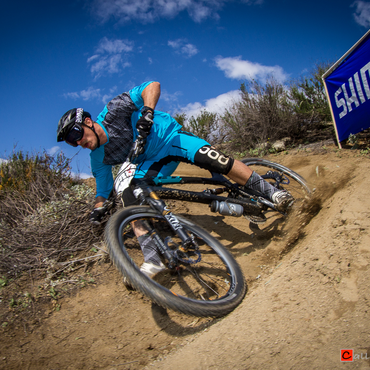 Andrew Kempe
Board Member
For me, mountain biking is solace, sanctuary and beauty. Riding a mountain bike is a way to see the natural world and move dynamically through dynamic surroundings.
board@imba.com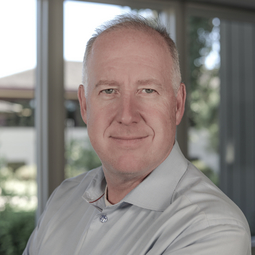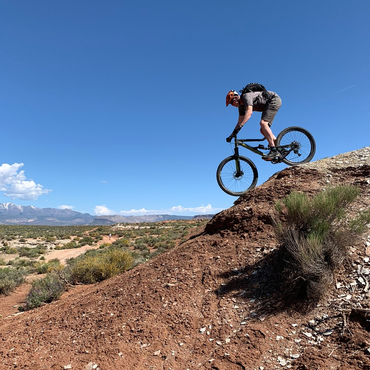 Bill Miller
Board Member
Bill grew up on military bases and went to high school and university in Atlanta before moving to Northern California 32 years ago. Bill's business career has spanned technology and investing including stints at Intel and its venture capital arm, multiple software startups and most recently, an Investment firm that invests long term capital for Endowments, Foundations, and Families. Bill currently serves asa senior partner at Makena Capital andas a Director of Western Technology Investments (a public venture investment firm).Bill's shins and MRIs show clear evidence of his excess of enthusiasm over talent for mountain biking.  
board@imba.com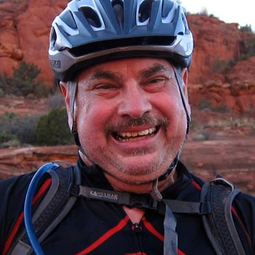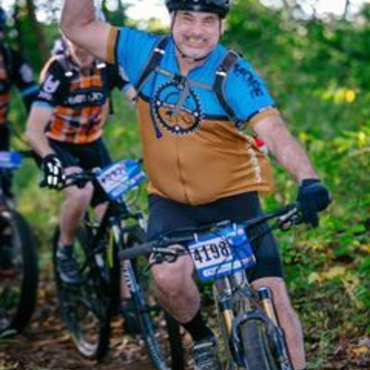 Ernie Rodriguez
IMBA Chapter Representative
Ernie has spent several years serving the Mid-Atlantic Off Road Enthusiasts (MORE), an IMBA chapter serving the Washington D.C. metro area. He has volunteered as a ride leader, trail liaison, advocacy director and, since 2014, the group's president. He was invited to join the IMBA board in 2017 to offer the valuable perspective of an IMBA chapter leader.
board@imba.com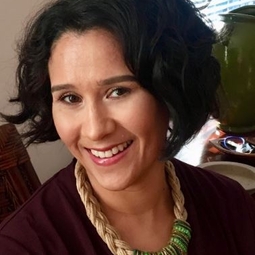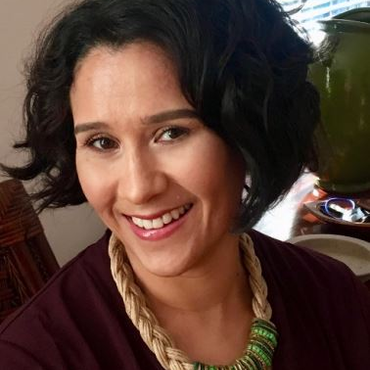 Jazmin M. Varela Solis
Board Member
Jazmin has worked at The Conservation Fund (TCF) as Associate Director for Conservation Services since 2016, and was previously the Strategic Conservation Planning Information Manager at TCF (since 2007). She is interested in large landscape conservation and engaging communities as active participants of conservation outcomes. Her work focuses on sustainable food systems, land loss prevention, community based conservation planning and helping conservation organizations be more strategic.
Jazmin was born and raised in Costa Rica. She lived there for 20 years and has made her home in North Carolina for the last 23 years. She earned a Master of Environmental Management from Duke University's Nicholas School of the Environment and Earth Sciences with a certificate in geospatial analysis. She also serves on the board of the Ellerbe Creek Watershed Association. Jazmin first started mountain biking when she attended Appalachian State University. Her passion is in expanding the diversity of trail users, especially women and people of color.  
board@imba.com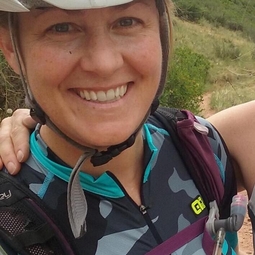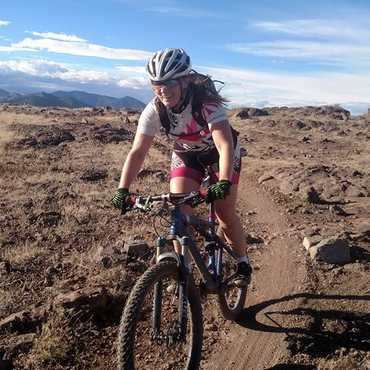 Jessica Kelleher
Chair of the Board
Jessica is Director of Recovered Generation at Ormat Technologies, Inc. where she is working to reduce the carbon footprint of the oil and gas sector by deploying clean energy.  Her years of experience in the midstream gas business exposed countless opportunities to capture wasted heat, so her work now is a labor of love.  Prior to joining the energy business, she worked in various positions in energy and environmental policy, including the White House Council on Environmental Quality, The Wyss Foundation, and the United Nations Foundation. Jessica serves as Board Chair for the International Mountain Biking Association and previously served in the same role for the Colorado Youth Corps Association.  A Colorado native, Jessica's true love is rolling down any of the state's alpine trails or skiing the backcountry during off-season when she is not chasing after her toddler twins.
board@imba.com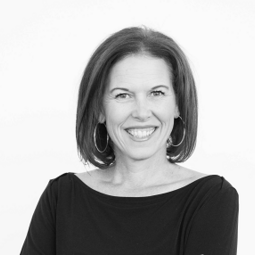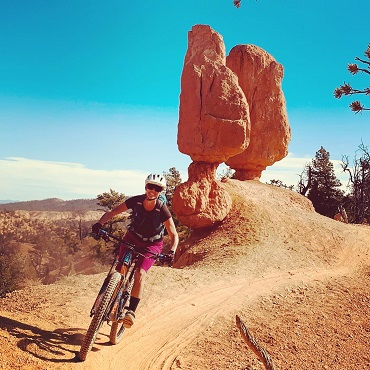 Jessica Klodnicki
Board Member
Jessica Klodnicki is currently the Chief Marketing Officer at Skullcandy, the original lifestyle audio brand at the intersection of music and action sports based in Park City, UT. Prior to Skullcandy, Jessica was General Manager a portfolio of outdoor brands for Vista Outdoor including CamelBak, Bell Helmets, Camp Chef outdoor cooking and more. She got her start in the outdoor industry with Mizuno USA leading marketing across their sports portfolio of golf, running and team sports.
She currently serves as Vice Chair on the board of directors of Protect Our Winters, an organization whose mission is to turn passionate outdoors people into effective climate advocates. She also serves on the Board of Directors for the Park City Chamber and Visitor's Bureau. She has previously served on the board of directors of other non-profit organizations -- Vice Chairman of People for Bikes and board member of Camber Outdoors.
Jessica started mountain biking later in life when she moved to Santa Cruz, CA and it inspired a passion for getting more women on the dirt. She started an organization called Girls Rock whose mission was to invite women mountain bikers in to the sport with rides and resources that were supportive, social, fun and confidence building. She then started a similar women's program for Bell Helmets called Bell Joy Ride which is still going strong in 9 other cities in North America.
board@imba.com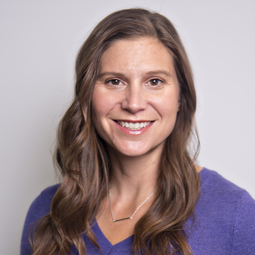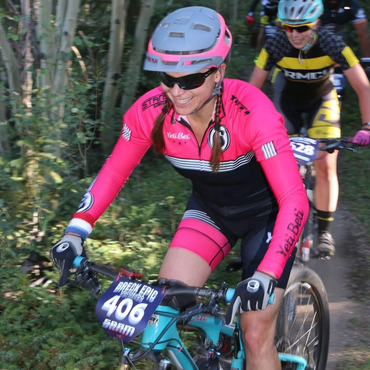 Michelle Zimmerman
Board Member
Michelle is a Director of Development for SunShare, a solar photovoltaic developer based in Denver. Before working in the solar industry, Michelle was the executive director of two nonprofit organizations focused on land conservation. She also served on the Colorado Parks and Wildlife Commission from 2012-2020 representing recreation and nonprofits. In this capacity, she encouraged state parks to offer mountain biking opportunities and helped them find a balance between the regulatory nature of recreation management on public lands and natural resource conservation and wildlife management.
Michelle began her mountain biking career in the 80's on a shiny red, banana seat kid's bike, following her older brother and his friends jumping out of ditches on the farm, and started racing in 2005. She worked at the Denver Spoke bike shop through college and joined Team Yeti Beti in 2010. Riding a bike is vital medicine in Michelle's life and keeps her connected to this amazing community.
board@imba.com
Specific contacts
If you know what you want, go straight there. 
Trail Solutions
Looking for professional trail education, design, planning and construction? 
Get in touch