What is the definition of a trail champion? These select few are leaders in their community who have bestowed their knowledge, influence, and passion into advocating for the best local trails on the ground.
We are celebrating these trail champions through a Q&A style blog series. These local leaders have been nominated by members of their communities and have agreed to share insights into their success.
Meet trail champion, Mike Pritchard, Executive Director of the Roaring Fork Mountain Bike Association in Colorado.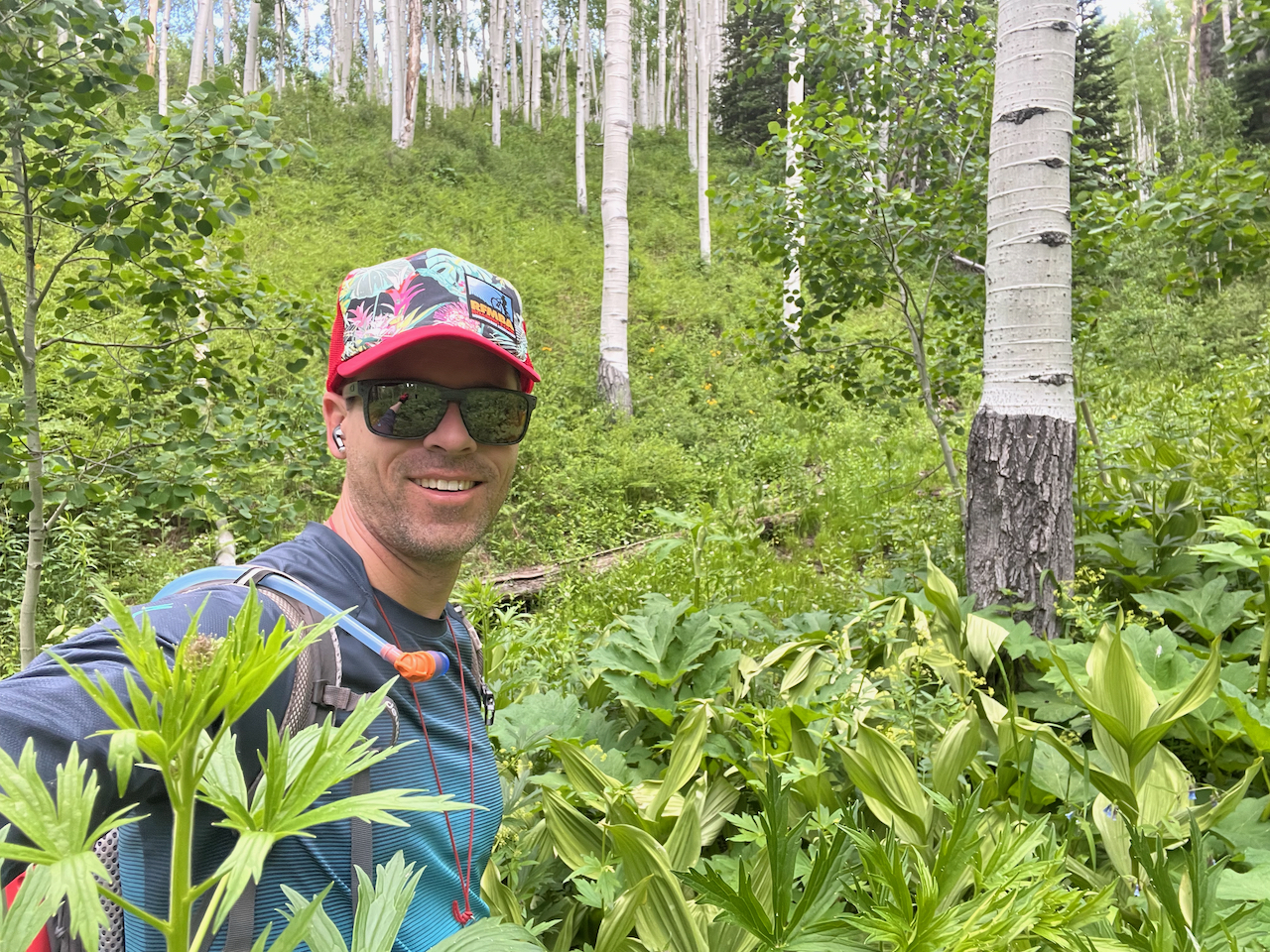 IMBA: Tell us about your experience with mountain biking.
Mike: I started mountain biking in the early 90s in New Jersey while I was in high school. There was very little single track to find in the area, but I was always studying maps trying to find trails on public land. I found very little, but it still got me out and exploring on my bike. I kept getting more into mountain biking from there. After graduating from architecture school I moved out to Colorado and fancied myself a technical downhill rider. But then I realized pretty quickly the mountains in Colorado are the real deal and you've got to put in some serious effort to climb up them before you can do all the fun parts. It was eye-opening for sure. From there I got into endurance racing such as the Leadville 100 and started going on longer rides which helped me to explore my home base of the Roaring Fork Valley in Colorado.
IMBA: What partnerships have been the most successful for you in creating more trails in your area?
Mike: The Bureau of Land Management, otherwise known as the BLM, has been a really strong partnership for many years now. The BLM has a national recreation strategy of connecting communities to their local backcountry lands. And in the towns of Newcastle, Carbondale area, and even Glenwood Springs, we've got copious federal lands just beyond the city and town borders. So we've succeeded in not just having a strong partnership with the BLM but we've also figured out how to work with and go through the NEPA process to gain trail approvals or to study existing social trails and then formalize them for bikes. We've also been able to bring in local governments such as the town of Newcastle, Colorado which has a Memorandum of Understanding signed with the BLM that essentially allows them to spend money to plan, design, build, and maintain trails on the federal land.
IMBA: What advice would you give to communities that want to see more trails near them?
Mike: I like to use the phrase, "go slow to go big" as people can get frustrated with how long trail building takes. First of all, you need to pick a location and study it. See what the impacts are and if it's a good location to build a trail. It's also smart to have an overall trail system design, not just a single trail design. Having an idea for a bunch of different trails for a multitude of users such as specifically downhill trails, hiking trails, or beginner mountain bike trails. If you're only focusing on one trail at a time, you're not going to attract as many users.
IMBA: People forget that trails don't just fall from the sky. What support do you wish you had when you were starting this work?
Mike: It's worth noting that it felt like we were missing a whole lot of opportunities when we were just a volunteer organization. It has been interesting to see that as we made the jump to having a full-time staff, we have gotten much more accomplished. Having volunteers is always going to remain important, but it's hard to rely on them as they can get burnt out easily. It's hard to balance a job, raising a family, and finding time to ride while also trying to put in volunteer hours. Having staff to work on a project for more than a few hours a week really gets things accomplished quickly. So I wish we had made the jump to having a full-time staff sooner.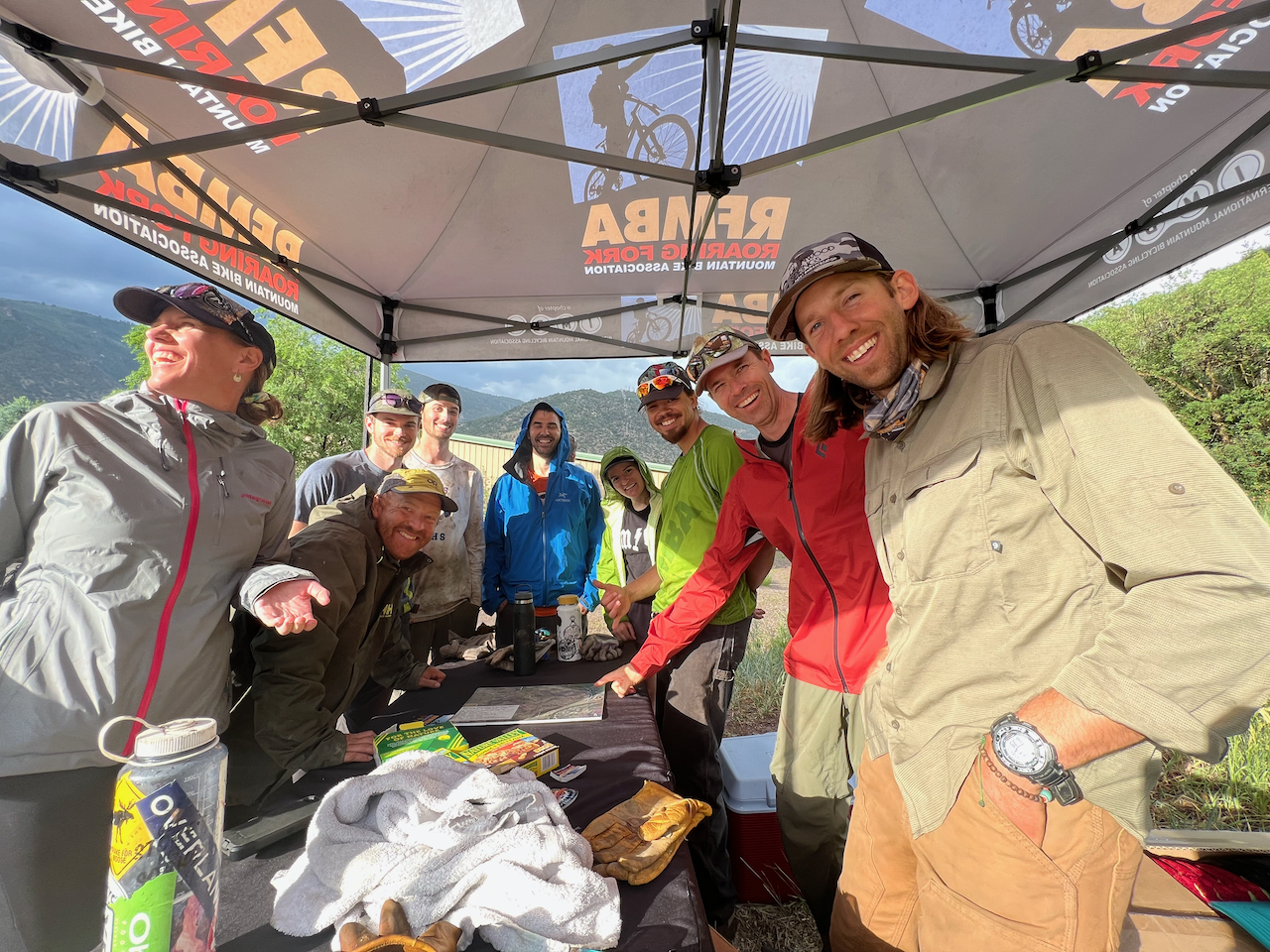 IMBA: There is often trepidation around trails. How have you energized your community around a vision for more trails?
Mike: We would pump everybody up by sending out more emails and becoming more active on social media. In some regards, if you build it they will come. When I first moved out to Colorado it felt as though you had to be hardcore to enjoy the mountain biking in the area. When we started building friendlier and more bike optimized trails, it changed the riding community quickly. As the trails started improving and the riding community kept growing we were able to obtain a related non-profit called Roaring Fork Cycling which is a youth based organization that's mission is to empower youth through cycling by teaching cycling education. This has gotten younger kids more excited about mountain biking. We are also lucky to have a lot of trail systems in the valley that are all mostly connected to a main paved trail called the Rio Grande trail that runs from Aspen to Glenwood Springs.
IMBA: We know that Trail Champions don't work alone. Who's on your team for more trails?
Mike: We've got 11 board members and they each bring a different expertise to the board. We have members focused on trail building, trail design, and volunteer coordination. We also have a professional seasonal trail building team. We have around 7 people on that crew and they work long, 40 hour weeks to keep improving our trails. I can't forget to mention Adam Cornely. He won the BLM Volunteer of the Year award back in 2018 and he is such a force. He's raising two young ones but still manages to be up at 5 am sending emails to ask me to issue invoices and such. He's always giving me updates on things happening that I didn't even know was happening.