Columbus, Georgia, has tremendous momentum for outdoor recreation.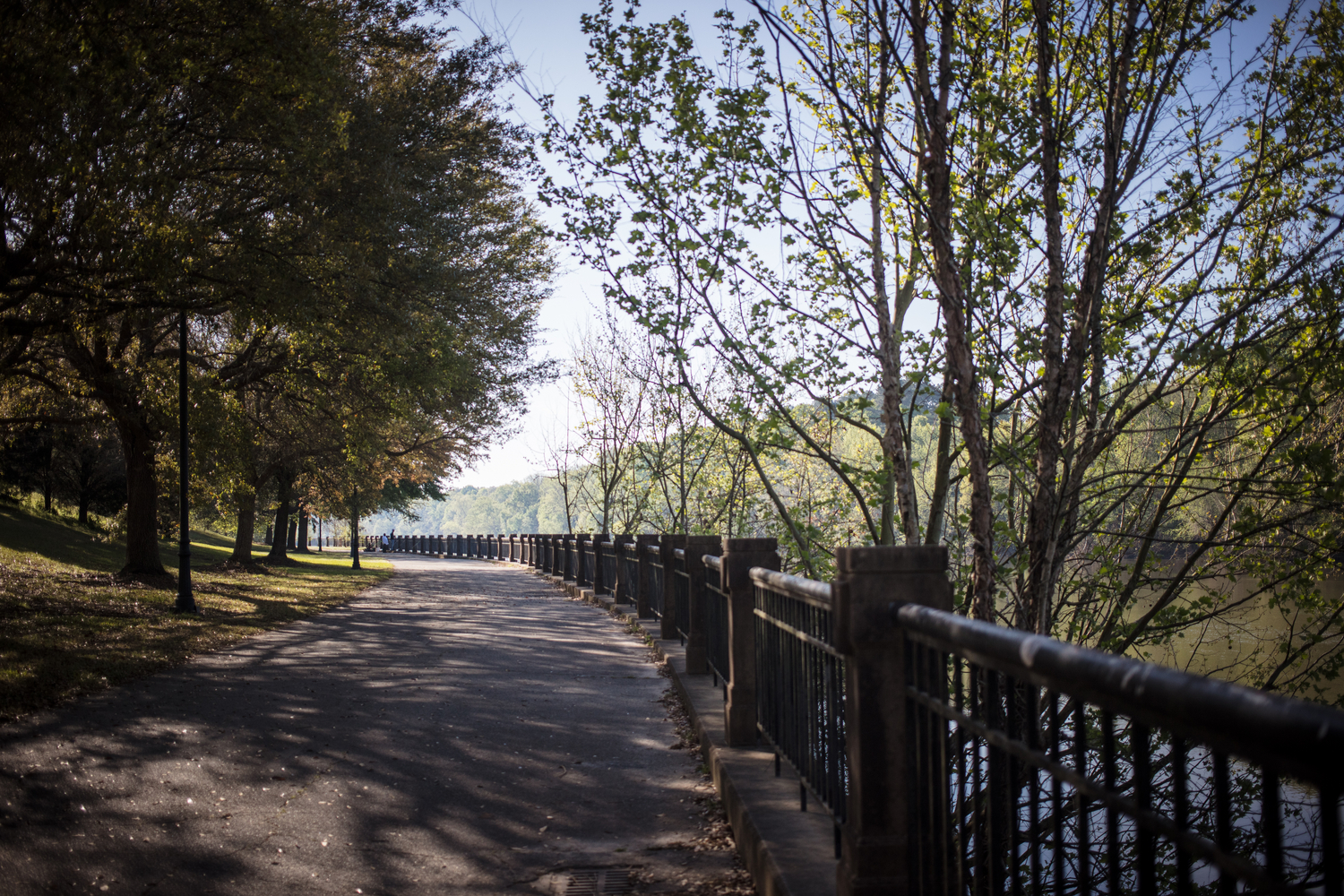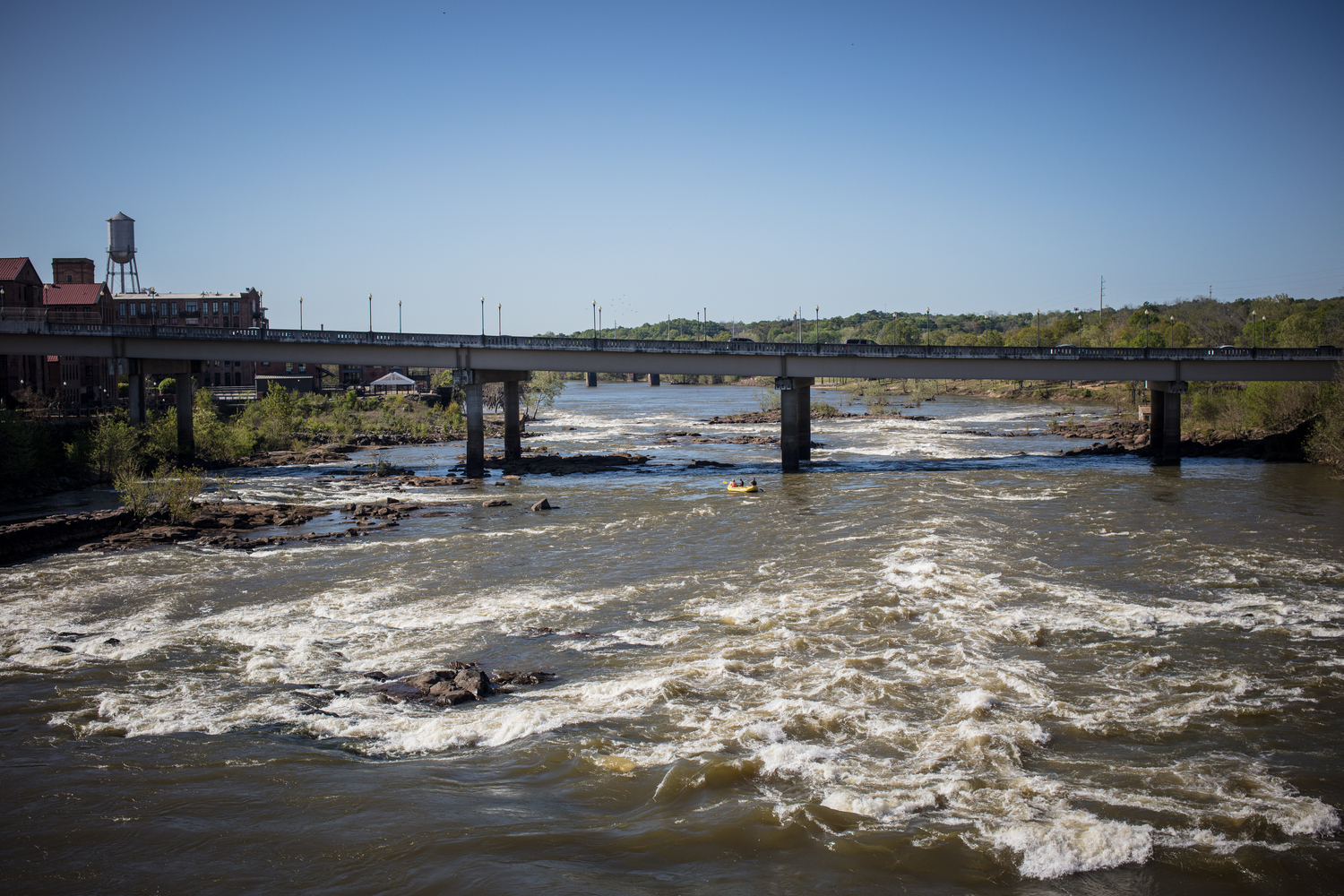 Columbus, one of Georgia's largest metros, has actively focused on the quality of life of its community and attracting visitors. The city hosts the longest urban whitewater course in the world on the Chattahoochee River, and has cultivated 34 miles of greenway via the Dragonfly Trails, with a goal of 60+. Most recently, a team of folks has championed the creation of 25 miles of multi-use, natural surface trails on the Standing Boy Wildlife Management Area on the northern edge of town. Daily, trail champion Blake Melton and his team that makes up Standing Boy Inc. (SBI) advocate for professionally-built trails on this unique parcel of land. SBI is a nonprofit with the mission to protect and preserve the property and is comprised of folks from every walk of life.
But the spark for Standing Boy didn't start from a multi-user nonprofit group of diverse stakeholders—it began with mountain bikers.
THE LAND
Columbus area native Gardiner Garrard and his family took ownership of the Standing Boy Creek property in 1947. Since then, generations have hunted, camped, and made wonderful memories together on this biodiverse piece of land. Eventually, when Gardiner took over the family business as president, the property was donated to the state of Georgia. "We had a lot of hopes that this piece of property would be converted to a state park," Gardiner said. After enjoying so many years recreating with his family, he wanted the community to enjoy it somehow. "For me, seeing other people enjoy it and for people in other communities to have access to this type of area is more important than us just enjoying it."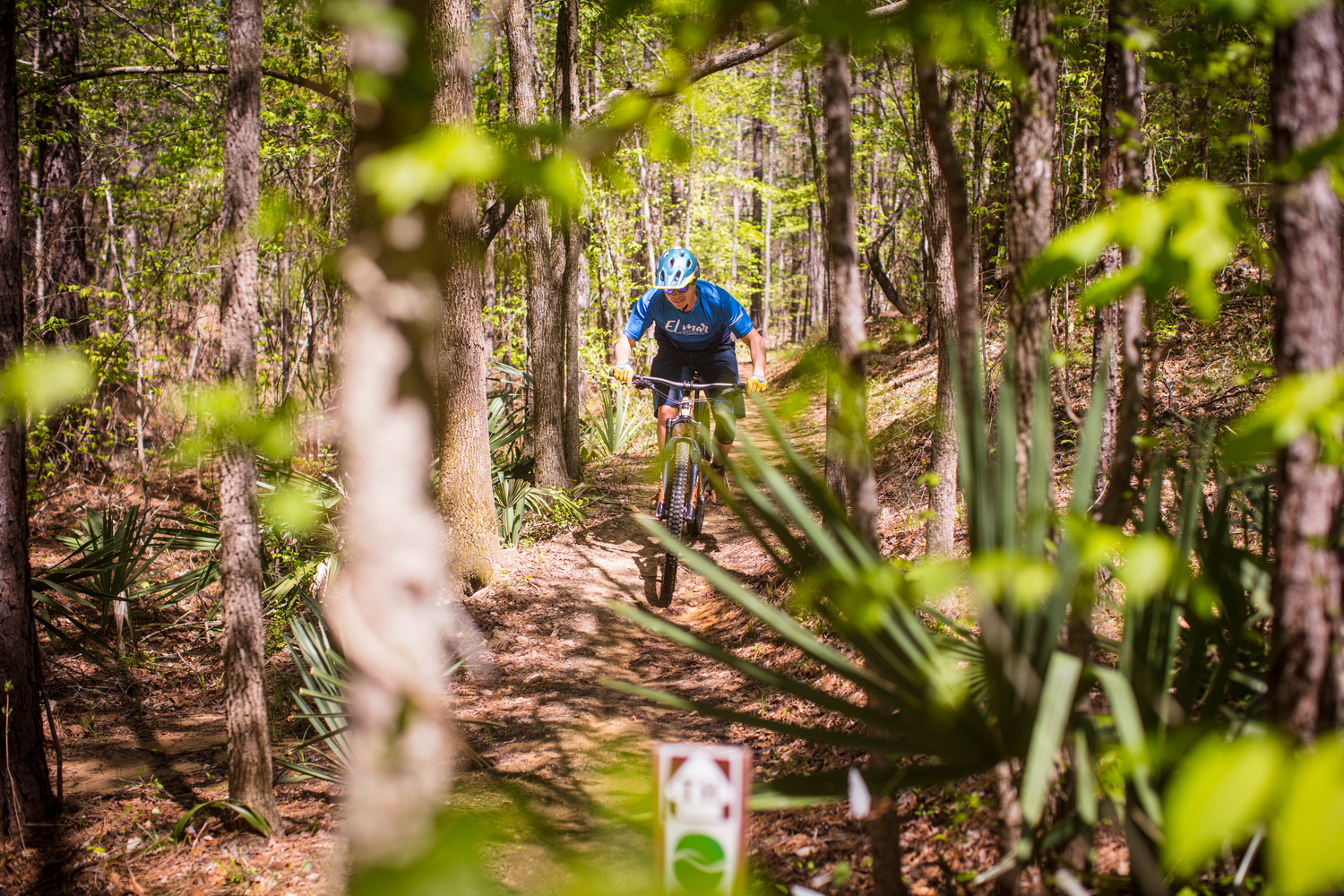 HOW & WHY
Fast forward some years to 2014: conversations between IMBA Local Partner Chattahoochee Valley Area SORBA (CVA SORBA) and Georgia State Parks swirled around potential trail development at Standing Boy. CVA-SORBA recognized the lack of large trail systems in the area – the one place to ride in Columbus proper was Flat Rock Park, a heavily developed urban park – and they craved a more natural outdoor experience for the community that wasn't an hour's drive away.
CVA SORBA, with the guidance of then-SORBA Executive Director Tom Sauret and Associate Executive Director Terry Palmeri, began those initial talks of what Standing Boy could be. They understood the opportunities a destination trail system could bring to the Columbus area and presented Coldwater Mountain in Anniston, AL, as an example of a successful trail plan and build.
Through the help of Blake Melton and his community leader contacts, Tom and Terry traveled to Columbus in 2016 to present the range of possibilities for a model trail system. At this gathering, hosted by Georgia State Parks, the community weighed in on the concept plan created by IMBA Trail Solutions for this 1,580 acres: a multi-use, modern trail system for all. This meeting generated enthusiasm from the community to pursue the development of Standing Boy trails. "A Georgia State Park was not what the local community wanted but [it] was open to a multi-use trail system," said Terry Palmeri, current Executive Director of SORBA. A fully developed state park meant associated infrastructure, and the community's focus was on a natural surface trail system that preserved the environmental benefits of the property while allowing for low-impact use.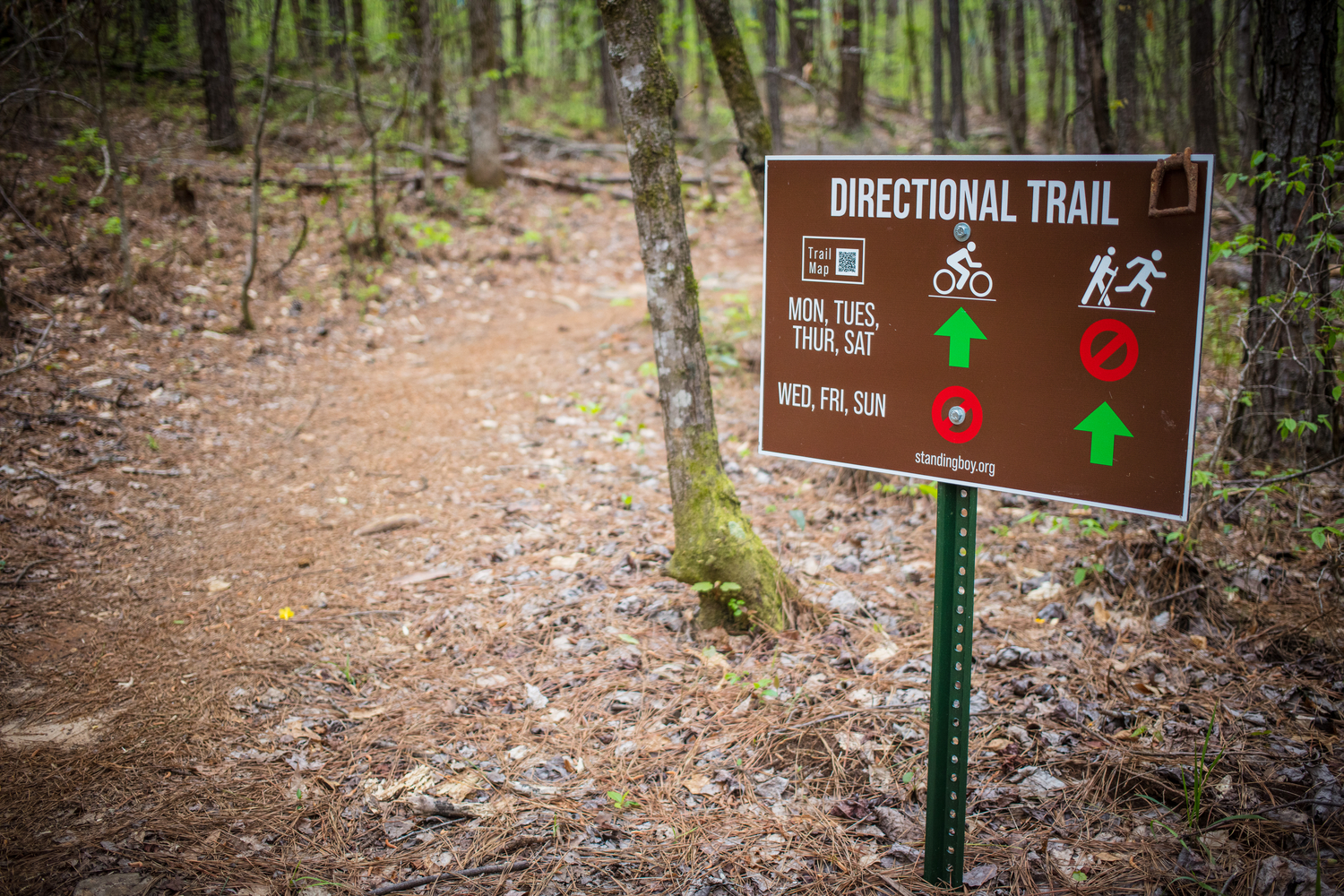 Come 2017, IMBA Trail Solutions was asked to return to the property to provide a new master plan that was outside of the state park context. In 2018, CVA-SORBA worked with the Georgia Department of Natural Resources (DNR) to develop a Land Use Agreement (LUA) that would allow CVA-SORBA to develop a 25-mile trail network on the property as well as assist with maintenance after construction. "Georgia DNR and Blake Melton found a way to let the trail development go forward," added Terry. This type of agreement was new territory for Georgia DNR. All involved were grateful for the opportunity to develop a meaningful amenity for the community that honored and protected the property.
With a solid plan to move forward, the Gerrard family, who protected Standing Boy for 71 years, was elated. "It was an answer to a prayer," said Gardiner.

NEXT STEPS
With the vision honed and the land secured, the next step was funding. Imagined as a modern trail system, Standing Boy Trails needed to have an experience for every user. That included shared-use, single-use, multi-direction, single-direction, and progressive trails. Professionally planned, designed, and built trail systems of this scope and size are a long-term investment for a community and require dedicated fundraising. Blake Melton, a CVA-SORBA board member, had a plan to raise the necessary funds to make this vision a reality.
Part II of this series on the Standing Boy Trails in Columbus will include the importance of the formation of Standing Boy Inc., how the team funded this development, and IMBA Trail Solutions' role in the planning, design, and construction.