How do you get a new trail system on the ground? Sometimes, you just pick up the phone and ask for it. While it's not quite that simple, magic can happen when local vision meets good land manager relationships and national-level strength.
In 2012, IMBA's Southwest region director Patrick Kell got a call from the Southern Nevada Mountain Bike Association (SNMBA), IMBA's Las Vegas-based chapter, alerting him to significant trail potential in Caliente, Nevada. Because Caliente was beyond SNMBA's physical reach, Patrick stepped up to attend a public lands open house and pitch a compelling case of economic, health and community benefits for a from-scratch, bike-specific trail system surrounding the town. City leaders and the Bureau of Land Management (BLM) were intrigued, and Patrick received the initial OK to explore the potential that SNMBA had recognized.
About a two-hour drive north of Las Vegas and with more tolerable summer temperatures, Caliente's unique geography offers potential for a serious mountain biker destination. Public land managed by the BLM--a typically mountain bike-friendly agency thanks to decades of high-level relationship building with IMBA--begins adjacent main city streets and spreads outward into a geographically and topographically varied landscape. Caliente is located at 4,300 feet surrounded by ridgelines reminiscent of Fruita, Colorado. Venture into nearby Barnes Canyon to see white volcanic ash cones in one direction and red clay a la Sedona and Moab in the other. Ride a bit higher and you'll find yourself deep in cool, dense pine forests.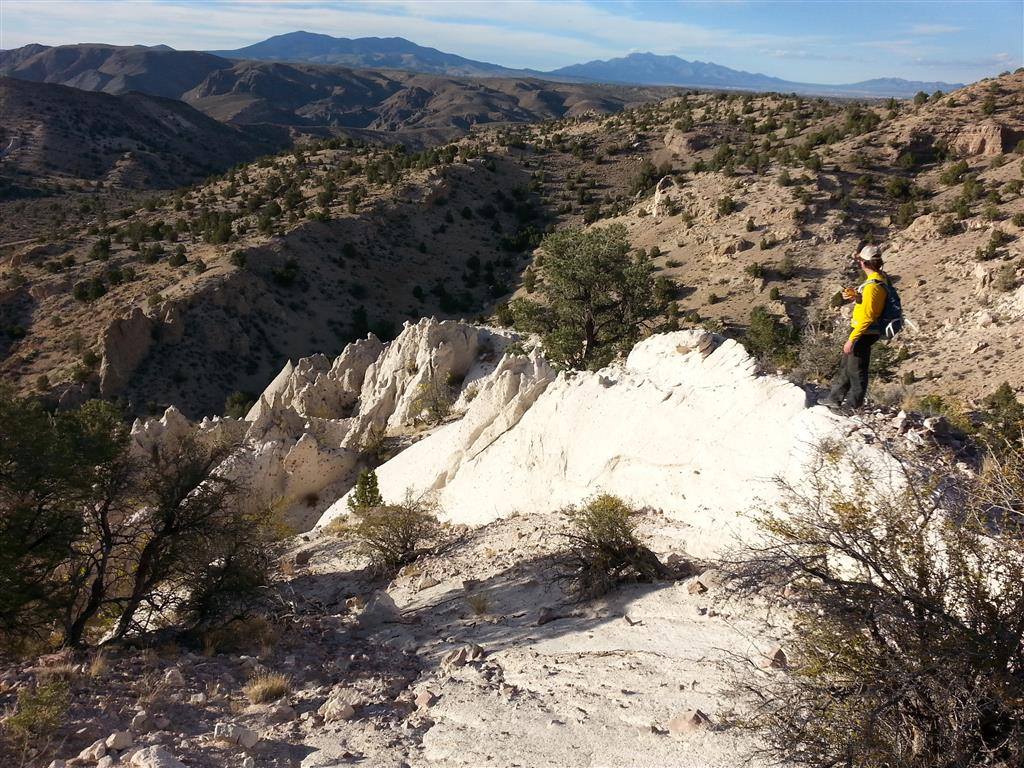 IMBAs advocacy efforts with the BLM captured the interest of the community, and excitement for bike trails has been growing ever since. In 2013, Patrick tapped into the IMBA Trail Fund--supported by critical donations from mountain bikers nationwide--and sent an IMBA Trail Solutions professional (Joey Klein) to do an assessment of the available landscape. A few days later, Joey presented a vision for up to 100 miles of singletrack to city leaders, Nevada State Parks and the BLM. Long story short: they were all in.
Trails are built by beloved diggers, but before a Pulaski or McLeod ever hits the dirt, there are endless meetings to attend, planning documents to prepare, trusting relationships to build and funds to secure. It can seem time consuming and tedious to those on the outside, but IMBA is skilled at playing the long game.
For the past four-and-a-half years, IMBA has done just that. Thanks to SNMBA paying attention to local land issues, broad local enthusiasm, the resulting partnerships Patrick has built as an IMBA representative, and the significant city, county, state and federal dollars that the team has tapped into, the first significant miles of a future mountain bike destination will be completed in the next few weeks by trail crews from the American Conservation Experience.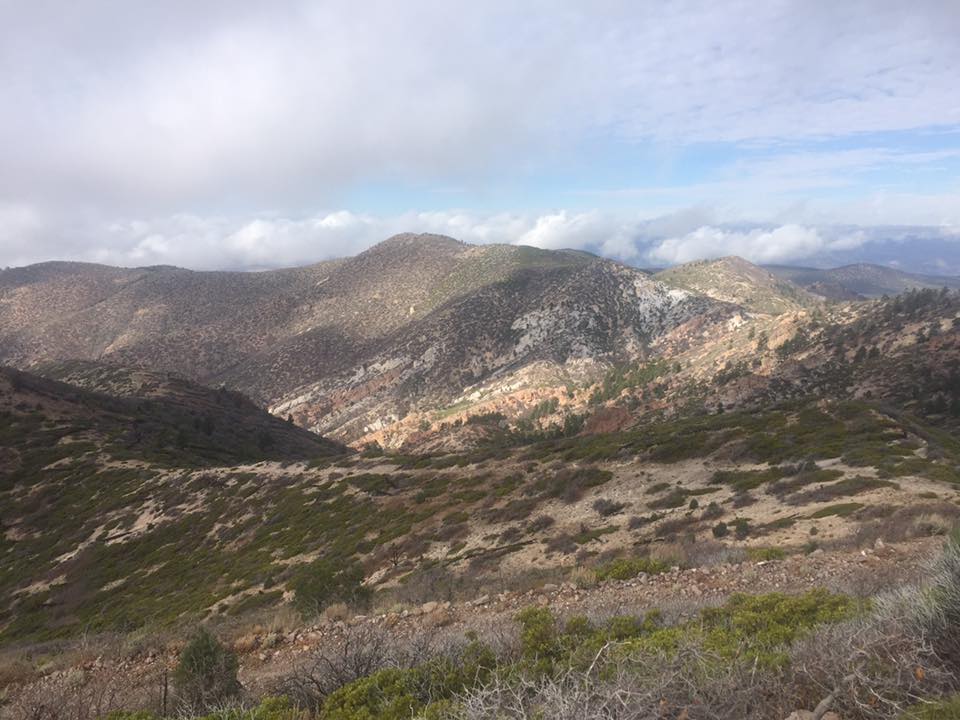 IMBA Trail Solutions has so far designed 43 miles of bike-optimized trails from beginner-rated, introductory flow trails to rocky, technical, mountain-bike only singletrack (some of it directional), mostly located in Kershaw Ryan State Park and on BLM lands in Barnes Canyon. Bids are currently being assessed to design an additional 25-30 miles in the Ella Mountain area, located around 7,000 feet of elevation.
The new singletrack will be connected across a broad, diverse system that has the potential for 80 or more miles of networked trails--to be underway within the next couple of years--on a mixture of city, state and federal land. There is additional potential on the Highland Range which, at 9,400 feet, will offer a very different landscape than the desert canyons.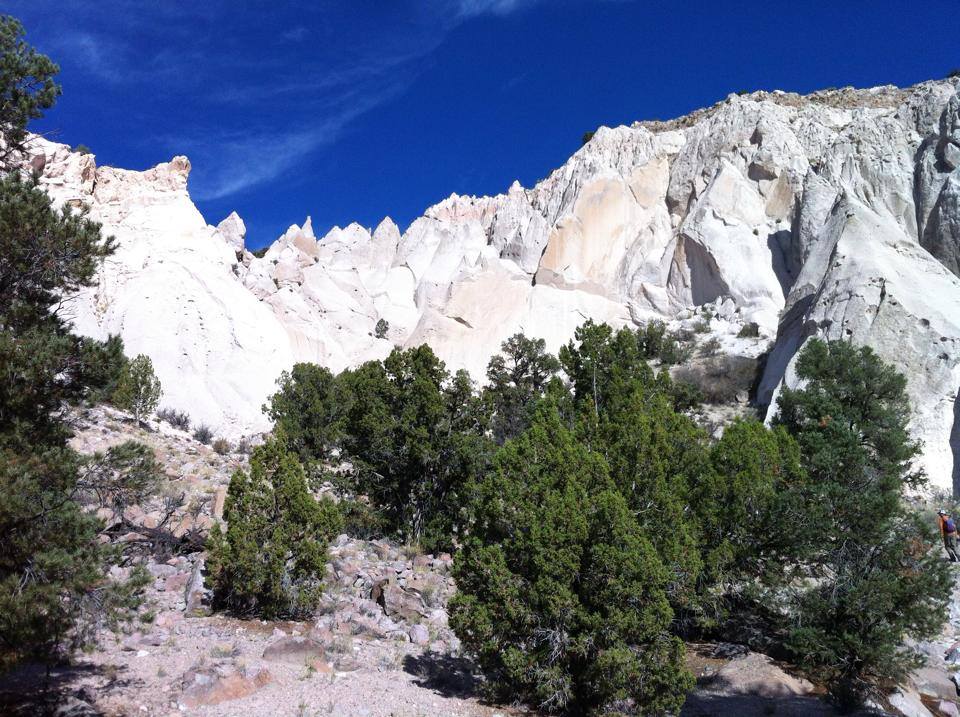 IMBA is also partnering with Progressive Bike Ramps to create a community bike park and flow trails just a block off Main Street in Caliente. More recently, Patrick has begun to discuss the project with the Nevada Department of Tourism, and looks forward to establishing a long-term working relationship with its staff in the coming years.
When the IMBA Trail Care Crew visited in 2013, they wrote this about the landscape: "You will not believe your eyes when you see this place! Vast amounts of rolling hills and jagged hoodoos cover most of the landscape... Some of the more technically challenging areas will have rock outcroppings that will have you dodging and undulating amongst the trees. It was like being in a candy store, getting to walk around all this land. It's ripe for the building!"
Put Caliente on your mountain bike bucket list. It's people like you who help make these projects happen, and you're probably going to want to ride it and/or work to get something similar near where you live! 

THIS MONTH ONLY, when you join your local IMBA chapter and strengthen their work through IMBA, you're entered to win a Yeti SB5 or Beti SB5 (your choice!) plus a riding kit. These kinds of professional efforts are critical to laying the foundation needed before any actual new trails can be built. These partnership efforts are also critical to protecting our public lands. Both need your help!
Thank you for your support. 
---
There is a long list of partners that deserve credit for this project including: the City of Caliente, Nevada State Parks, Lincoln County Commission, Bureau of Land Management, Lincoln County Regional Development Authority, Lincoln County Action Team, SNMBA and its members and all IMBA members who help support critical assets like the Trail Building Fund.