Trail signs are an important, place-based tool to communicate with everyone who's getting outside. Signs are often at trailheads and sometimes along the route. Usually there's a map of where you're going—snap a picture if you don't have a paper map or map app with you! There are usually place-based rules to know regarding dogs, wildlife and how to yield to other users—go to the same trail a few times and you'll have these memorized soon. Sometimes, there's a chuckle, a smirk, a double-take or a sign that makes you scratch your helmet. 
We asked you to send us the best trail signs you've come across–and you delivered! We received dozens of photos, and it wasn't easy getting it down to a shortlist. 
After some not so serious deliberation, we present The Best Crowdsourced Trail Signs, in no particular order.
---
They say everything is bigger in Texas. It seems so are the horses and the damage they can do to cyclists who do not yield.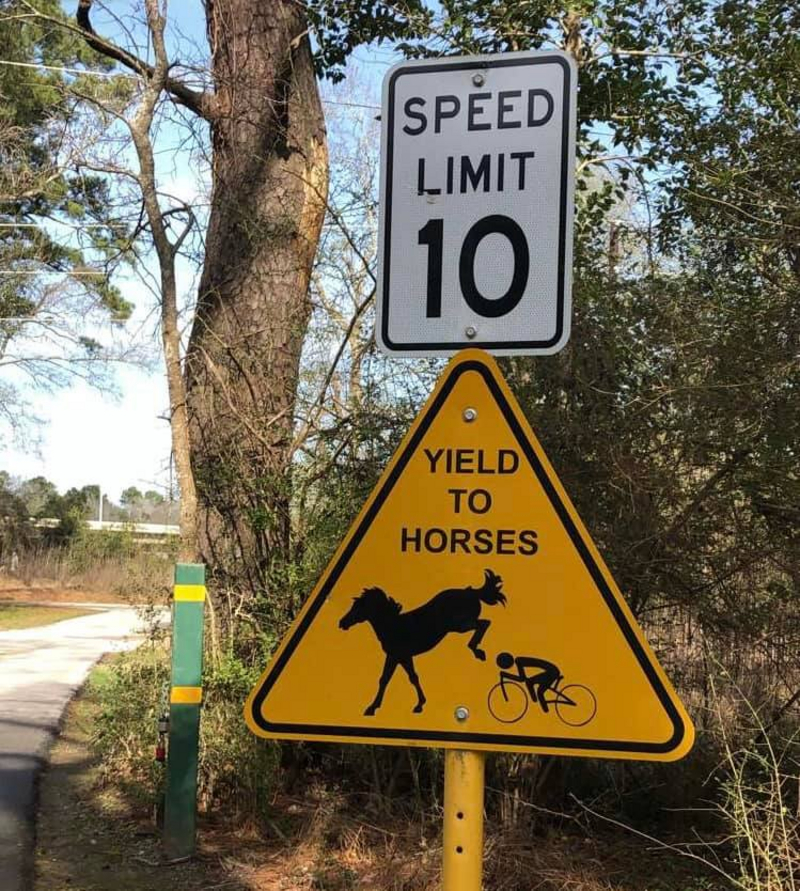 Just our two scents worth, but you've been warned.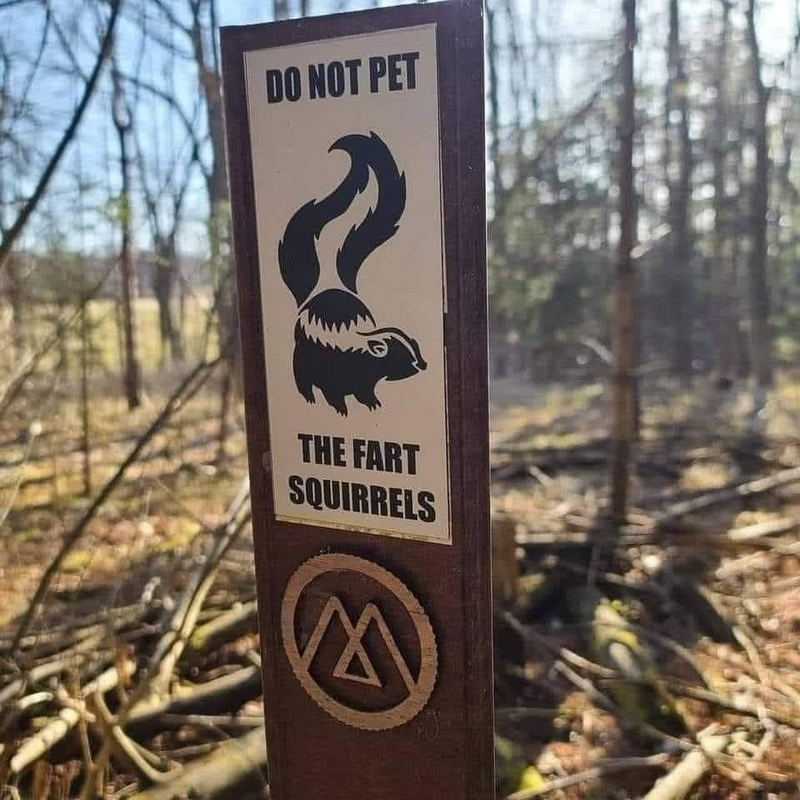 Pudding, you say? Anyone who does not stay on the levee will get their just desserts.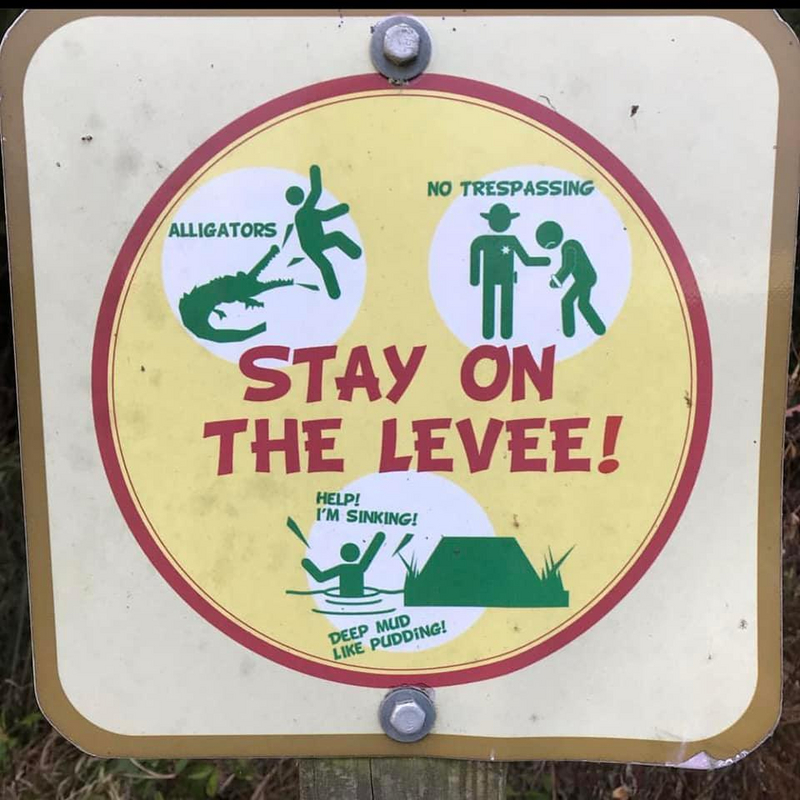 We can't believe we have to make a stink about this either.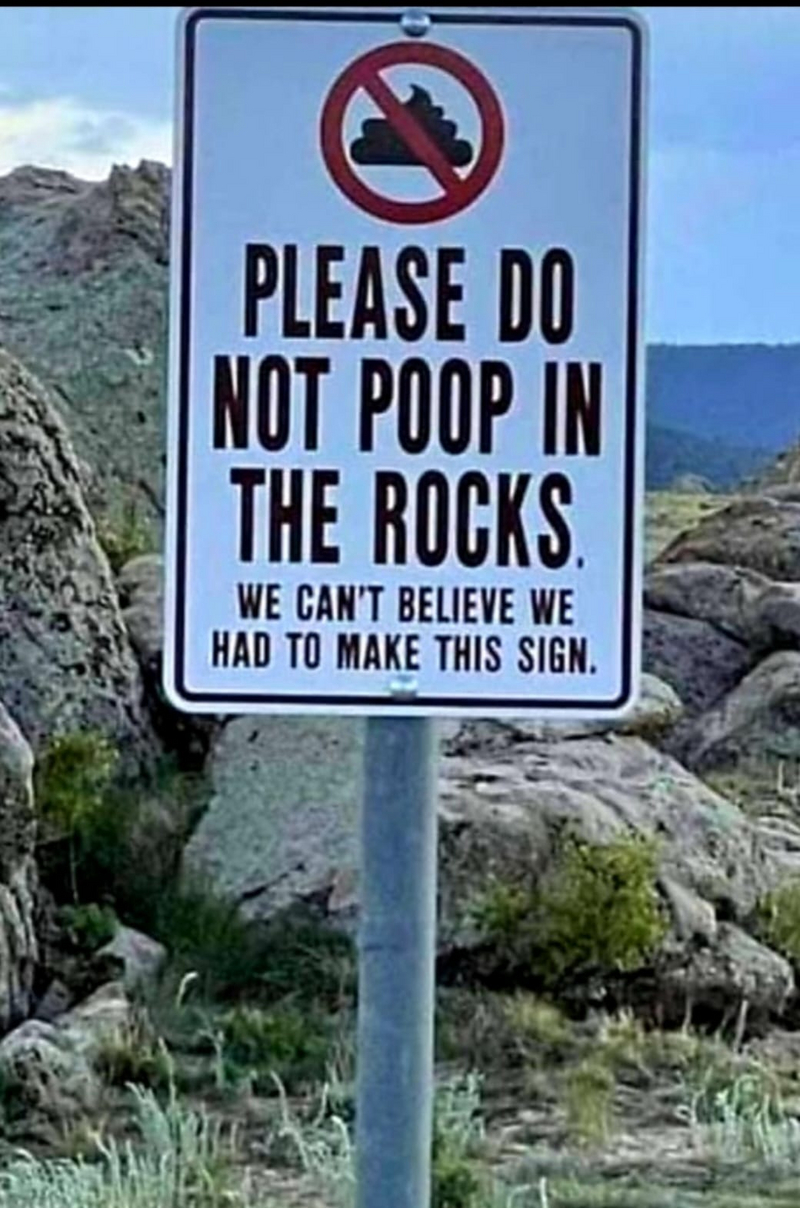 Trail signage in the Philips Ridge trail system normally has two views - up close and zoomed out. This one has a third showing the location of the trail in Middle Earth. Not a Lord of the Rings fan? It's okay if you don't know what we're Tolkien about.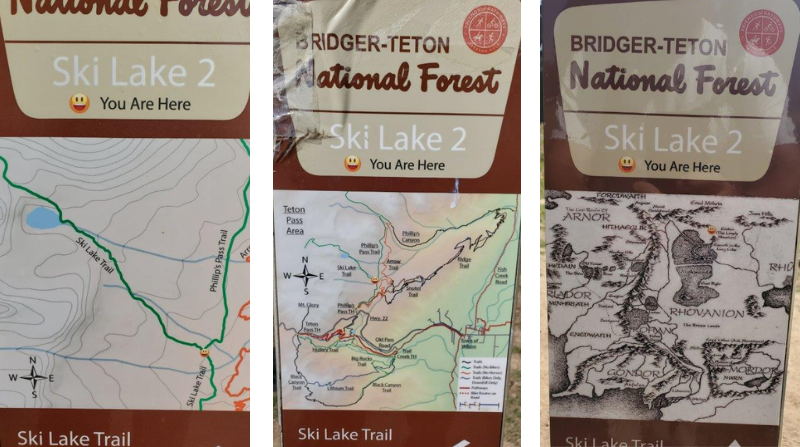 We received quite a number of bigfoot trail sign submissions. People probably don't take these signs seriously, so the folks in Richmond added something in the background to make sure trail users sasq-watch out.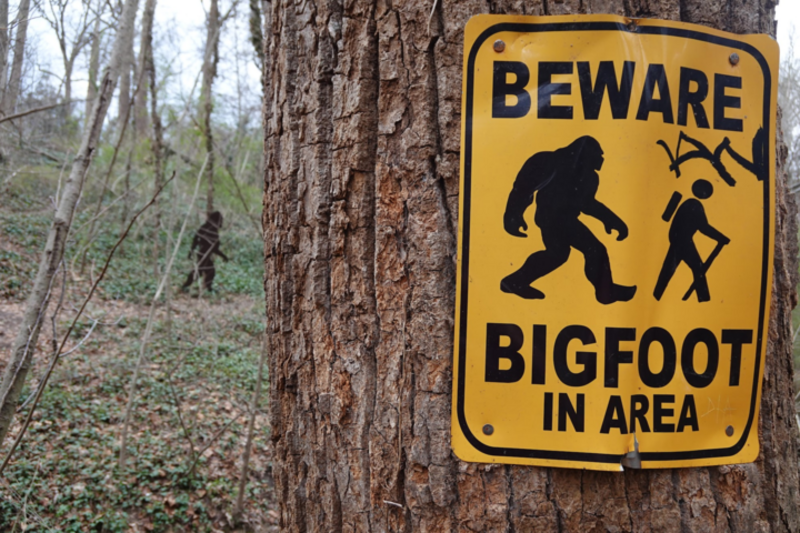 In case there was any confusion. If you always know where you are, you can never have a bad latitude.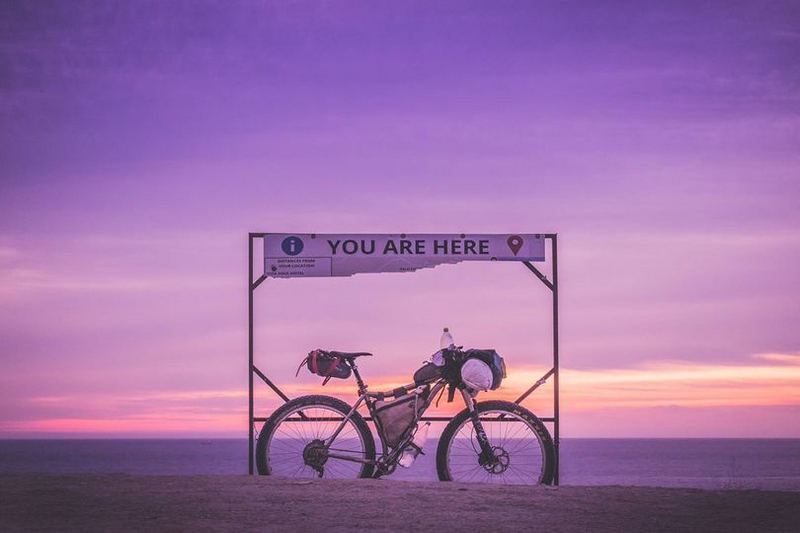 As you already know, we love a clever trail sign. These signs are extra clever, as they are placed at the end of the "Road to Nowhere," a former vehicular road that is now a multi-use trail. If that's not enough to make you feel like you're isolated and off the beaten track, this area of Big Bend Ranch is called the "Solitario Loop."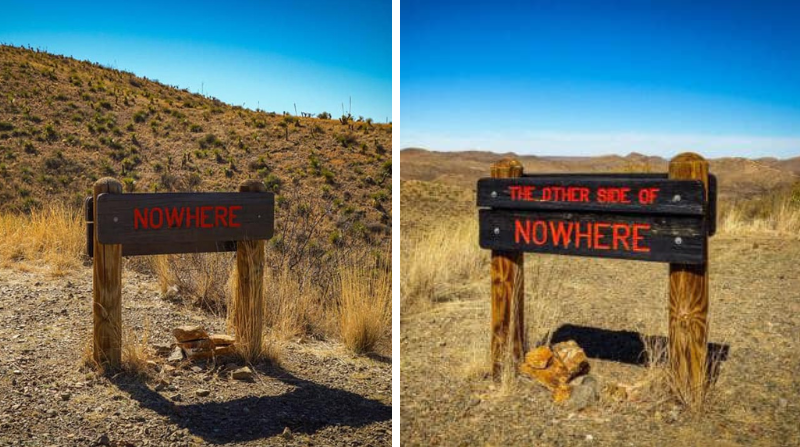 Just to rein it in and tie it all together, we thought we'd end the way we started—with another horse sign. Yay or neigh?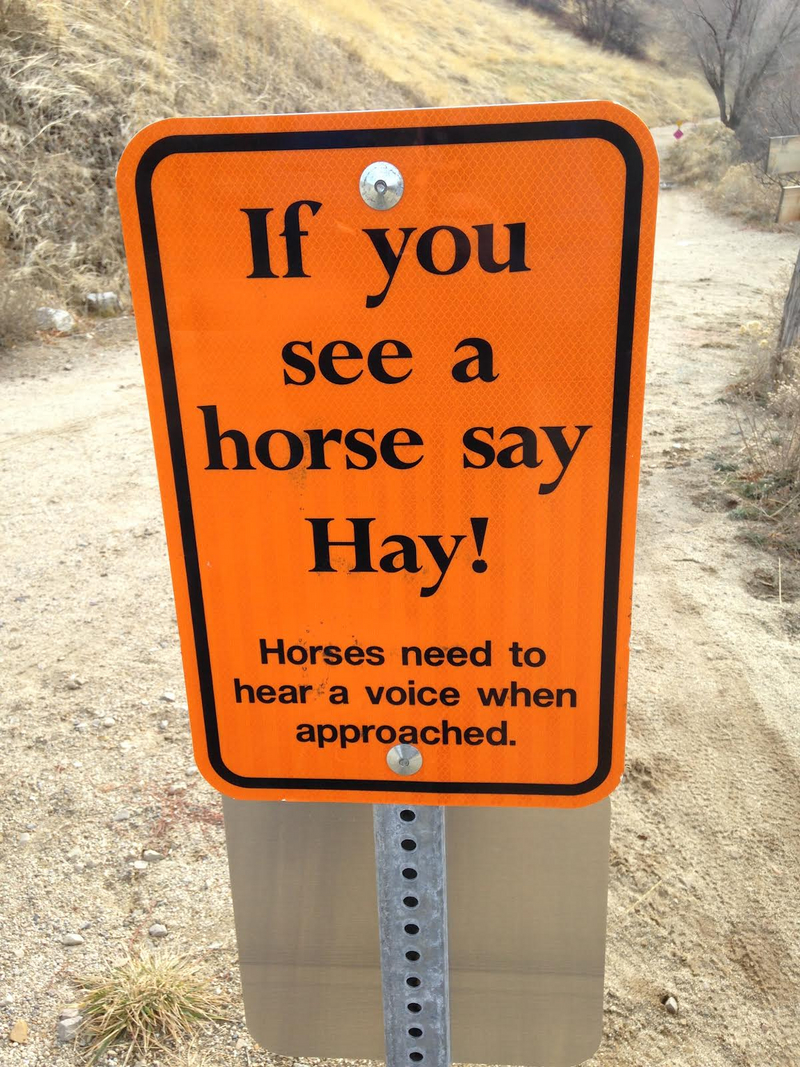 ---
Next time you're out on the trail, watch out for the signs. They'll keep you on course and you might learn something new about the trail system. Who knows, they might even make you smile.