IMBA Trail Labs
Trail Labs are in-depth workshops designed to catalyze the next generation of great places to ride mountain bikes. Attendees will learn what it takes to create a model trail community and return home with the knowledge and guidance for how to make it happen.
Registration
Trail Labs is back in-person this October 18-20, 2021 in Bentonville, Arkansas. Please register here. The cost to attend is $600, which includes all registration fees, breakfast and lunch, shuttles for field workshops and evening festivities. Space is limited to the first 40 registrants.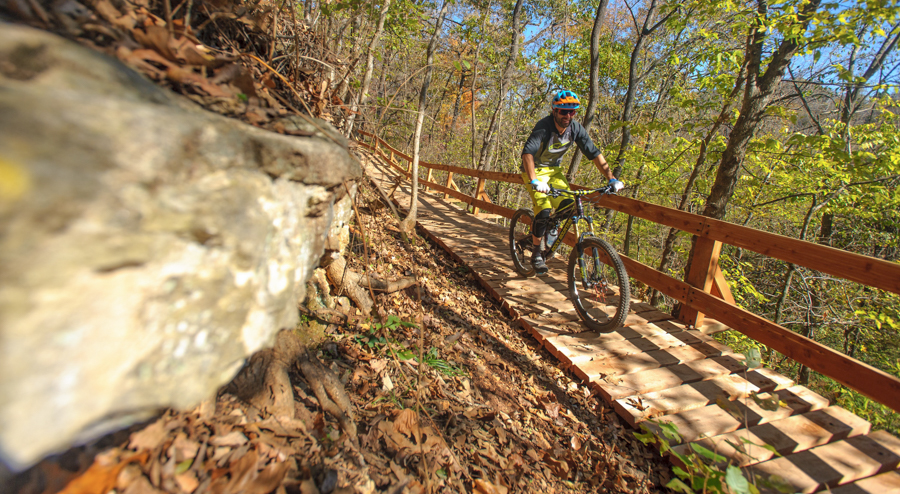 Want to create a great place to ride? We can help.
IMBA Trail Labs are two-day intensive workshops during which IMBA staff, trail industry experts and local stakeholders lead participants through the recipe for a model community trail system: planning, design, building, activation, promotion and measuring success. Attendees will also get a firsthand look at components of an intentional and diverse mountain bike trails community through field visits. 
Individuals best-suited to attend the workshops are land managers, community officials, recreation professionals and tourism/economic development staff. In addition to helping you understand the benefits of trails and the experiences desired by mountain bikers, we will provide the knowledge you need to get started making great trails happen locally and help you identify the next steps needed to bring more trails to your own backyards. 
Why NW Arkansas?
Arkansas is home to three IMBA Ride Centers (including Bentonville) and five IMBA EPICS. Not only do the Ozarks provide a beautiful landscape for creating trails, multiple cities and towns have embraced integrating mountain bike trail systems into their communities in ways that serve as models for locations nationwide.
Why Trail Labs?
"We attended IMBA Trail Labs to learn about mountain biking. We sort-of know about trails, but they're a relatively new thing to us. We're excited about economic development and a healthier lifestyle and, really importantly, the quality of life that trails close to home will provide."
— Steve Arrison, Visit Hot Springs Arkansas CEO
What to expect: a sample schedule
Day one theme: The model trail recipe
Plan It
Why mountain bike trails?
What are sustainable trails?
Visioning and community planning
Building a dream team of experts
Understanding the planning process
Gaining project support and funding
Design It
Developing the desired mountain biking experience
What level of design detail is needed
Operations and maintenance considerations in design
Signage and risk management
Phasing your plan
Build It
Balancing desires with reality
Working with volunteers and professionals
Construction contracting
Crafting procedural documentation
Trail network public opening checklist
Afternoon tour of various mountain biking facilities, followed by an optional group ride and dinner on your own. (There will be no trail building.)
Day two theme: If you build it, will they come?
Activate It
Creating a plan for sustainability
Developing a programming strategy to take full advantage of the trails
Activating and engaging partners
Developing new riders
Promote It
Gaining community support for the project
Developing maps and websites
Hosting events, festivals and races
Engaging the wider community
Measure It
Evaluating the impact of the trail facility
Trail counters and on-site surveys
Tracking volunteer hours
Data collection and management
Using data to improve the trail system
Afternoon tour of various mountain biking facilities, followed by an afternoon interactive session where attendees will begin to draft a plan for their community's trail project while considering the six core ingredients alongside Trail Labs experts.
Trail Labs Sponsors
Generous local sponsors bring Trail Labs to their communities, to showcase the success they have experienced by investing in trails.
Have questions on Trail Labs?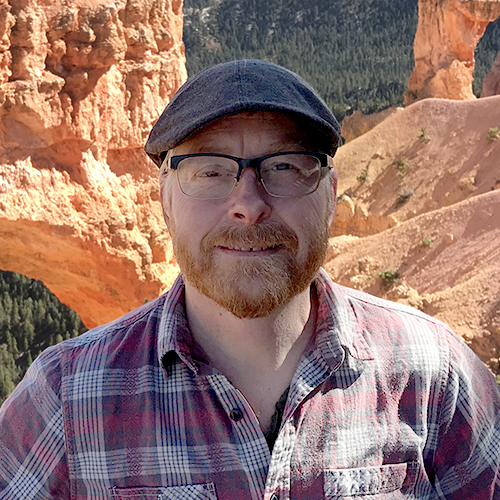 Mountain biking is my sanity. Since that first day on a bike that I still remember, being on two wheels has always brought me deep joy. There is a certain peace that comes over me while I am on my bike. I think it is not only the riding, but also just being outdoors. For me this is everything. The best part of it is that I get to work toward helping more people get on bikes. I think everyone should have a chance to feel this way!
Meet our team
James Clark
Executive Vice President