Apply to be an IMBA Ride Center
The IMBA Ride Centers™ designation is designed to support local stakeholders and land managers in their effort to create the ultimate mountain biking destination trail system. The application criteria serves as the blueprint for achieving and improving a trail system and is comprised of multiple factors with both trail experience and surrounding community amenities being measured. We are not currently accepting applications for new Ride Centers. Our application process is scheduled to re-open in Autumn of 2020.
Overview
The designation and rating (and potential delisting or demotion) of a Ride Center is based on clear criteria. Some criteria are necessarily subjective, but in all cases they relate to providing great riding opportunities. The evaluation criteria is comprised of key aspects that make an amazing mountain bike destination and include, but not are limited to: Trail Experiences, Services, Community Involvement, Tourism, Promotion, Marketing, Evaluation and Measurement.
The Ride Center application process consists of a self-evaluation, an in-person onsite professional assessment and review, a report detailing the findings and a thorough evaluation of the existing conditions, opportunities for growth, and recommendations on next steps to improving the trail system status.
Whether you are confident you will score well in the process or highly motivated to develop a road map, this process will provide great benefit to your mountain bike community and beyond.
Who can apply?
Interested applicants can be land managers, IMBA chapters or local mountain bike groups, tourism or convention and visitor bureaus, and any stakeholder group in an area that desires to develop their community and trails system into a mountain bike destination. We highly recommend that applications are submitted by one organization or individual who is the lead on the project. The project lead should be part of a larger community group or committee working collectively to elevate the area's status and engage all aspects of the surrounding region. It is also recommended that the land management agency is supportive of the community seeking the Ride Center designation.
Three-step process
First, carefully review the application guide. Next, fill out the self-evaluation form. Finally, submit your application online and pay the $250 application fee (for initial review). Additional costs will be incurred if your location is chosen for a professional, on-the-ground assessment. We are not currently accepting applications for new Ride Centers. Our application process is scheduled to re-open in Autumn of 2020.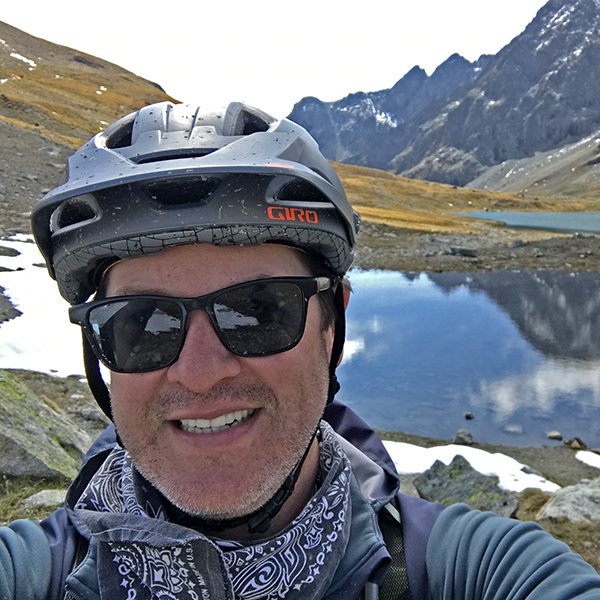 Shane has been a trail builder and an advocate for mountain biking since 1992. He has focused on the design and planning of trail systems that integrate destination quality mountain biking into growing communities. Shane's planning work is known for it's imaginative use of terrain and careful attention to managing users by providing opportunities and progression. He has extensive experience guiding the development of destinations all over Europe and North America.
Meet our team
Shane Wilson
Project Manager