Defend our National Monuments
In May 2017, the Department of Interior announced an unprecedented review of 27 National Monuments, including four monuments with mountain biking opportunities that IMBA chapters and advocates worked for years to secure.
What can mountain bikers do to help?
IMBA needs your engagement to protect the places mountain bikers ride. Send a comment in support of National Monuments, and consider sending additional comments to support the individual mountain bike-friendly National Monuments at risk via links below.
What is IMBA doing to protect National Monuments?
IMBA is working hard to protect these threatened monuments by raising awareness, working with local stakeholders, encouraging public comments from mountain bikers like you and submitting its own letter to the Department of Interior to advocate for our public land and the public process that influences these areas. The threat against National Monuments is part of a broad attempt to undermine our public lands and IMBA will work tirelessly to protect the places we ride.

Why are National Monuments important to mountain biking?
National Monuments allow many types of recreation, including mountain biking, and have become a great tool in the mountain bike toolkit to preserve places we love to ride. National Monuments are established by Presidential proclamation using the Antiquities Act of 1906 to protect areas that contain significant natural, cultural, or scientific features representative of our American heritage. Striking the balance between preservation and recreation allows the American public to directly experience the uniqueness and special character of these areas. Learn more about National Monuments in the FAQ.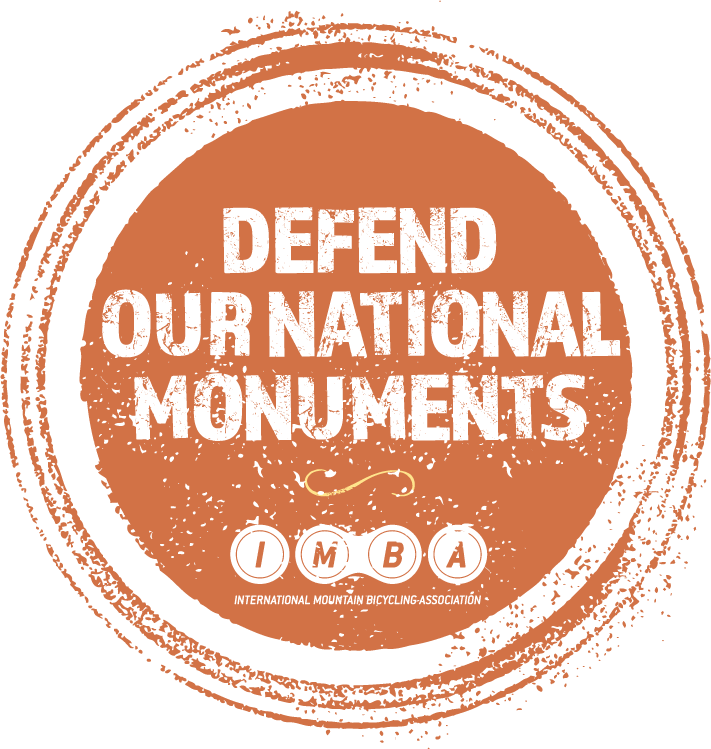 Katahdin Woods and Waters National Monument — Maine
This monument is comprised of 87,563 acres of mountains and wild space in the North Maine woods. Mountain bike rides that need protecting include Katahdin Loop Road singletrack to Orin Falls, the Wassataquoik Overlook Trail and overnight gravel loops for bikepacking adventures.

Berryessa Snow Mountain National Monument — California
This 330,780 acre monument sits in the coastal ranges of northern California. With 33 miles of trails and mountain bikers at the table for future trails planning, the monument has the potential to serve the Bay Area population by connecting regional trails and being an important resource for several NICA teams in the area. It also has the potential to connect the Bay Area Ridge Trail, a 500-mile trail project intended to circumnavigate the Bay Area.

San Gabriel Mountains National Monument — California
This monument covers 342,177 acres of the Angeles National Forest and 4,002 acres of neighboring San Bernardino National Forest. The area is within 90 minutes of 15 million people in the Los Angeles Basin. With 35 miles of singletrack at present, mountain bikers have trail plans under consideration and have been have been actively stewarding and improving existing trails for all compatible trail uses.

Canyons of the Ancients National Monument — Colorado
This 176,056 acre monument sits in Colorado's southwest corner and is home to the highest number of archeological sites in the United States—boasting over 6,000 individually identified sites! This little know area is right next door to the renowned mountain bike destination, Phil's World, near Cortez, CO, and offers riders an up close and personal experience back through time on nearly 10 miles of serpentine slickrock singletrack that traverses around ancient mesas, pit-houses and pueblo ruins.