Assist. Educate. Inform.
IMBA's National Mountain Bike Patrol (NMBP) began in 1994 and consists of dedicated volunteers partnering with land mangers, landowners and emergency personnel to assist, educate and inform all trail users in order to enhance their recreational experience. The NMBP program consists of more than 50 volunteer bike patrol groups and 600+ trained patrollers.  
Looking ahead
New for 2018, IMBA is partnering with the National Ski Patrol (NSP) to provide more and better resources, administration and support of the National Mountain Bike Patrol by transferring the program to NSP. Read the press release below. This is very early on in the process so expect more details to come as we have a lot of work to do.
Learn more
What patrol volunteers do:
Assist in medical and mechanical emergencies
Educate trail users of proper etiquette
Inform land managers, land owners and trail users of trail conditions through monitoring efforts
Work with land managers to maintain and/or gain trail access for mountain bikers
Offer volunteer services at outdoor races and events
Collaborate with local clubs on trail work days, clinics, group rides and Take a Kid Mountain Biking Day events
Mandatory requirements for membership as a patroller:
1. Current certification in basic first aid and CPR.
2. Joining an existing patrol group. Since you may not patrol public land without land manager permission, the easiest thing is to join a group that already has permission. Successful completion of any of the following courses: 
A mountain bike patrol training course (taught by a local NMBP-affiliated group).
A volunteer host training program (taught by local land manager).
A ski area specific mountain bike patroller training (taught by a local ski area management or ski patrol).
3. A passing grade on the NMBP Patroller online certification exam.
4. The application form, submitted with proof of first aid/CPR, the name of the patrol group you are joining, and membership payment. 
How to join / renew an NMBP membership
Patrollers may not join online. Instead, please submit this form.
Renewing Patrollers call 303-545-9011 or email membership@imba.com. 
Single patrollers, operating without a patrol group, are not permitted to join the NMBP. The program is comprised of groups that work in partnership with land agencies, and each patrol group must have a signed agreement in place with their local land managers or race promoters.
Send the form to IMBA (fax and email preferred, you can call in with a credit card number) along with the following:
payment
proof of a basic first aid/CPR course
which patrol group you are joining
where or from whom you received your patroller training.
There is no online membership application at this time. If you are already an IMBA member, we recommend joining as a patroller at the regular level regardless. Twelve more months will be added to your membership's current expiration date. Your annual patroller renewal will include a regular IMBA membership. Thanks so much for your volunteerism!
IMBA/NMBP
P.O. Box 20280
Boulder, CO 80308  
(This is a new address - do not send to former address, which was P.O. Box 711)
FAX: 303-545-9026
patrol@imba.com
History
Since 1994, the NMBP has provided hundreds of thousands of hours of volunteer service to countless land management agencies and trail users. Patrols operate as a volunteer group for the local land management agency and may or may not be affiliated with an area mountain bike club. Patrollers promote responsible mountain biking through IMBA's philosophy of environmentally sound and socially responsible riding, embodied in the universally recognized IMBA Rules of the Trail.
Rules of the Trail
Frequently Asked Questions
What is the status of the National Ski Patrol transition? 
The press release announced in January was to inform patrollers from both organizations that we are working on this exciting new partnership. Members of the NSP mountain bike committee, in addition to IMBA Staff and NMBP Advisory Committee are working through the process of determining how the NMBP fits into the NSP model and what the program will look like in the future. This process will take some time and we have every intention of communicating updates as we have them. We appreciate your patience, support and volunteerism! 
I am already an IMBA member. Do I still need to pay $50 to join the patrol? / I want to be an IMBA member. Do I need to pay for two memberships?
No. If your IMBA membership is current, you just pay the difference to join the patrol. In the future, your $50 NMBP membership renewal will automatically include IMBA membership and all of the benefits that come with it, so you don't need to pay for both.
Why can't I access the patrol online store?
IMBA no longer has an online store or NMBP merchandise. This is one of the elements being discussed for this transition and It will be up to the NSP whether or not they will have new merchandise available.
How do I become an instructor? 
Due to the pending transition to the National Ski Patrol we will not be hosting any additional NMBP Instructor Trainings until that process has been worked through. 
Where do I find an instructor to join my local patrol group?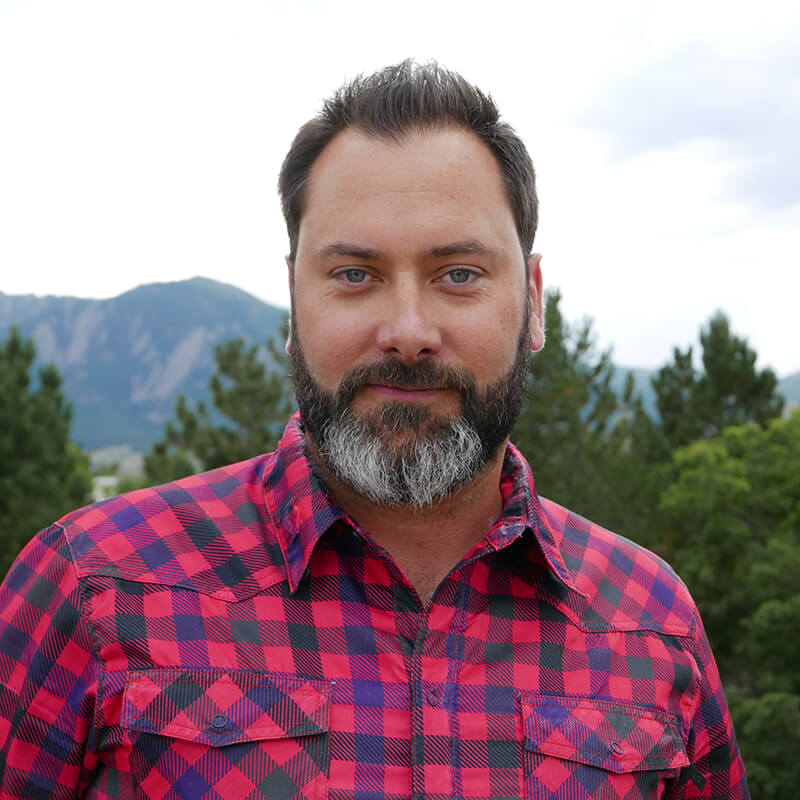 As a father I see now more than ever the value of investing in making our communities more active, green, and vibrant through creating access to open spaces and opportunities for all ages to learn, explore, and grow. I thrive on cultivating energy and creativity in a group of people, inspiring them to dream big and be the change they want to see in the world, and coaching them through finding the resources to make it happen. 
Meet our team
Andy Williamson
Programs Director