Support from Fox Racing Strengthens IMBA Instructor Certification Program
For Immediate Release 6/30/17
Contact Eleanor Blick
IMBA Communications Manager
(720) 900-4622
(Boulder, Colo. June 30, 2017) Fox Racing is continuing its support of International Mountain Bicycling Association's (IMBA) Instructor Certification Program for the third year through an Above and Beyond Corporate Partnership.
"Fox Racing wants to help our sport grow and understands that certified instructors play an important role in bringing new riders into the community and showing them the ropes," said Tammy Donahugh, IMBA Instructor Certification Program Manager.
IMBA's Instructor Certification Program was launched in 2013 to offer professional training and certification for individuals who lead group rides or teach mountain bike skills clinics. Building on proven, successful methods nearly two decades in development, the program has been establishing the national standard in mountain bike instructor certification. A growing network of instructors reach new riders with the skills and safety knowledge needed to have a great mountain biking experience.
Fox Racing outfits IMBA Instructor Trainers and supports new instructors, keeping instructors looking professional while showcasing the performance, quality and style of Fox Racing apparel, helmets and armor. Additional support from Fox Racing helps fund the program.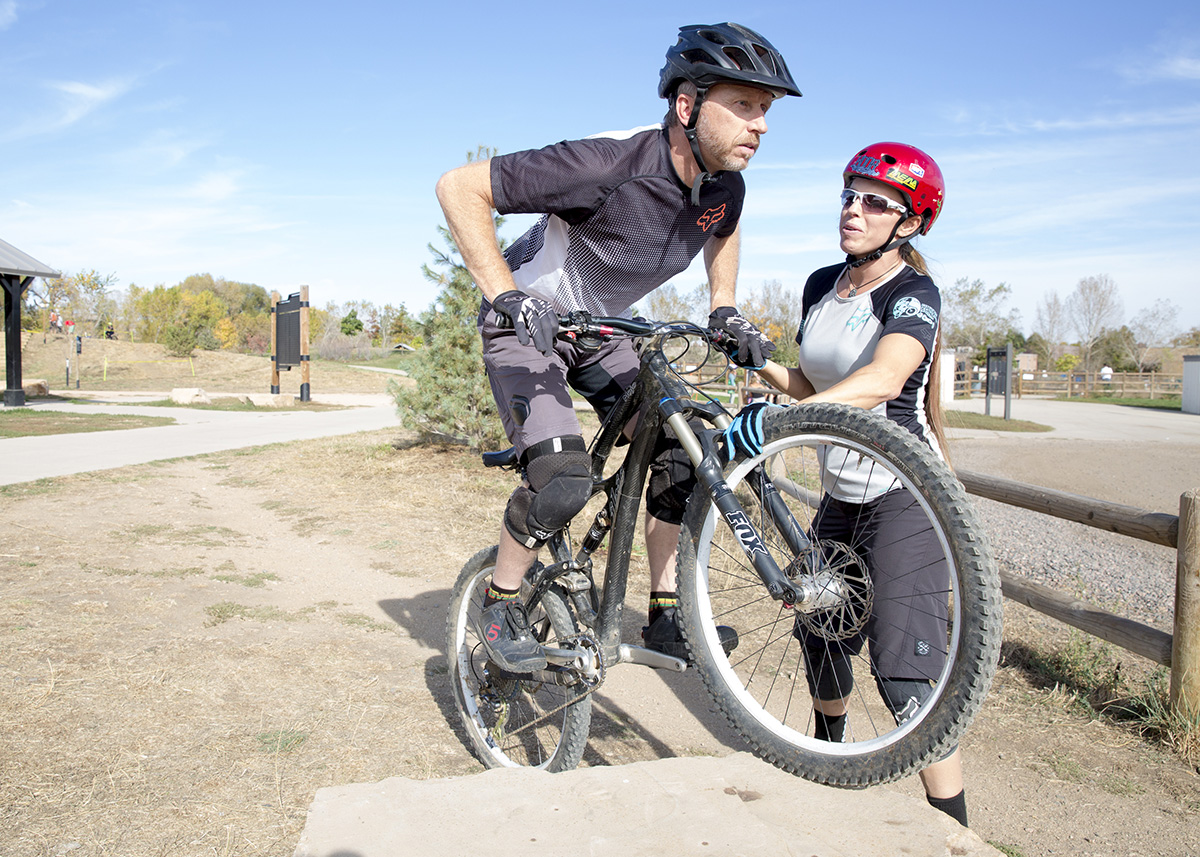 "Fox Racing has been an amazing partner for the past three years. We are thrilled to continue working with them as we grow our instructor base and expand the reach of professional mountain bike instruction," said Donahugh.
Thus far in 2017, IMBA's Instructor Certification Program has held 40 total level 1, 2 and 3 certification courses in 23 states, certifying and recertifying 240 individuals. This has included all-women's courses in Colorado to certify instructors for VIDA MTB women's clinics, multiple courses for the Boy Scouts of America and several courses in the mountain bike mecca of Moab, Utah. One double-sized private course in Moab certified the employees and owner of mountain bike tour company Rim Tours, and was led by Instructor Trainer Mike Holme who owns a competitor tour business in Moab.
"Mike is an advocate for raising the bar of Moab guides, and firmly believes increasing the knowledge base and professionalism of all guides is a win-win for the entire tour guide business," said Donahugh.
IMBA's Instructor Trainers are comprised of current and former professional racers and coaches in various off-road disciplines who are long-time advocates for mountain biking. Instructor Trainers will conduct more than 60 courses is 2017 on behalf of IMBA's Instructor Certification Program.
The International Mountain Bicycling Association (IMBA) is a 501(c)3 non-profit educational association established in 1988. Its mission is to create, enhance and protect great places to ride mountain bikes. Learn more at imba.com.