The 2017 nomination process for IMBA Epics will open June 2017.
IMBA has returned the EPICS designation to the original intent—demanding, mostly singletrack adventures in a natural setting. The EPICS designation denotes a true backcountry riding experience—one that is technically and physically challenging, more than 80 percent singletrack and at least 20 miles in length. See the full list of EPICS at right or below.
Monarch Crest IMBA EPICS: Salida, Colorado
Criteria
Demanding, mostly singletrack trail experience in a natural setting
Denotes a true backcountry riding experience in remote settings
One that is technically and physically challenging
More than 80 percent singletrack
At least 20 miles in length
EPICS route is mapped on mtbproject.com or other online mapping source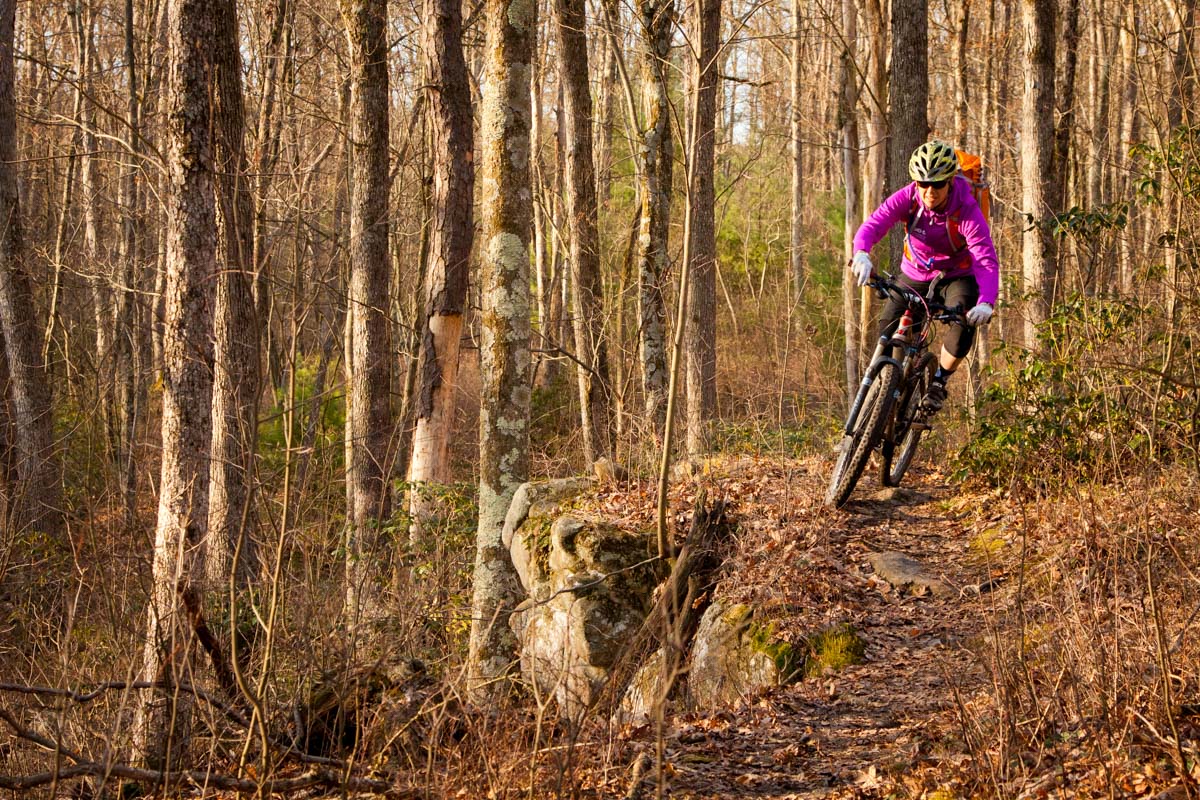 Rattling Creek IMBA EPICS: Lykens, Pennsylvania
EPICS Rides
Armstrong to Strawberry Lake Tahoe, California

Australian Alpine Epic, Australia

Bangtail Divide Bozeman, Montana

Big South Fork/All 5 Ride
Oneida, Tennessee

Black Canyon Trail Arizona

Buffalo Creek Trails Pine, Colorado


Bull Mountain Dahlonega, Georgia

Cannell Trail, Sherman Pass, California

Colorado Trail (Southern Segments) Durango, Colorado


Curt Gowdy State Park Cheyenne, Wyoming

Ellicottville Trail Ellicottville, New York

Fresno-Sauceda Loop Big Bend State Park, Texas

Goodwater Trail, Lake Georgetown, Texas

Grand Targhee Loop, Wyoming

High Country Pathway Michigan

Hurricane Cliffs Hurricane, Utah

Lake Ouachita Vista Trail, Arkansas

Laugavegur Route, Iceland

Lake Ouachita NRA, Arkansas

Maah Daah Hey Trail Medora, North Dakota

Mid Mountain Trail Park City, Utah

Monarch Crest Poncha Springs/Salida, Colorado

North Umpqua Trail Roseburg, Oregon

Plains of Abraham Cougar, Washington

Rattling Creek Lykens, Pensylvania

Rock Lake Cable, Wisconsin

Roth Rock Ride State College, Pennsylvania

Seven Summits Trail Rossland, British Columbia

Surveyor's Ridge Loop, Oregon

Tahoe Rim Trail Lake Tahoe, Nevada

Upper Buffalo, Arkansas

Waldo Lake Oakridge, Oregon

Warner Lake South Chilcotins, British Columbia

The Womble Hot Springs, Arkansas

W2 Afan Forest Park, Wales


Hall of Fame EPICS
Alafia River, Brandon, Florida
Bernina Express
Graubunden, Switzerland
Berryman Trail Potosi, Missouri
The Big Boulder Trail Downieville, California
Black Rock, Falls City, Oregon
Bootleg Canyon, Boulder City, Nevada
Brown County State Park Nashville, Indiana
Buckhorn Loop, Santa Barbara, California
Comfortably Numb, Whistler, British Columbia
Copper Harbor Trails, Copper Harbor, Michigan
Cortina Cortina d'Ampezzo, Italy
Cuyamaca to Noble Canyon Julian, California
Douthat State Park Clifton Forge, Virginia


The Edge Loop Fruita, Colorado
Forks Area Trail System Sumter National Forest, South Carolina
Gauley Headwaters Slatyfork, West Virginia
Georgia Pinhoti Trail Northern Georgia
Henry Coe Morgan Hill, California
The Kentucky Camp Trail
Patagonia, Arizona
Kingdom Trails East Burke, Vermont
Levis-Trow Mound Neillsville, Wisconsin
Loon Lake Trail McCall, Idaho
MoCo Loop Montgomery County, Maryland
Mountain Hero Carcross, Yukon
The Nan Epic North Conway, New Hampshire
Oak Mountain Oak Mountain State Park, Alabama
Ray's Indoor Bike ParkCleveland, Ohio
Skookum Flats Trail Enumclaw, Washington
The Southern Traverse Harrisonburg, Virginia
Syllamo Trails Mountain View, Arkansas
South Yuba Nevada City, California
Spruce Knob-Seneca Rocks Seneca, West Virginia
SwitchgrassWilson, Kansas
Tanasi Trails Ocoee, Tennessee
Telegraph Trails Durango, Colorado
The IMBA EPICS Hall of Fame list recognizes the rides we have honored in the past but no longer meet the criteria. IMBA will be reviewing the current EPICS and Hall of Fame EPICS designations as part of its 2017 nomination process.