IMBA Local groups are member-based mountain bike organizations that support your close-to-home trails.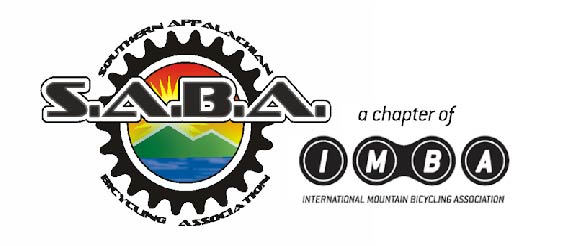 Benefits to your SABA Membership
IMBA is working alongside you to strengthen grassroots mountain biking organizations by providing them with technology tools, training and education, and professional consulting. Our national efforts are intended to set the stage for greater local success and more mountain biking opportunities.
Without Members like you we would not be able to accomplish our goals as a club. Your membership helps facilitate the following:
To manage and maintain the following trail systems:
Hanging Dog Trail-Murphy, Jack Rabbit Trail-Hayesville, and Piney Knob-Murphy.
Club initiatives: Mentor-ship for beginning riders, Support pro-biking initiatives, Insurance for SABA sanctioned rides.
SABA partnership with IMBA / SORBA
Membership Benefits Include: 501(c) (3) Federal tax exemption status.
We want to hear from you about how we can make the club better.
Thanks again for your commitment to the biking community. We are all in this together and your support makes a difference!
If you would like to renew / donate please visit https://www.imba.com/join/chapter/southern-appalachian-bicycle-association
With gratitude, SABA President