Golden Volunteer Software
IMBA's new Volunteer Training and Assistance Program will provide an avenue for organizations to tap into educational materials, tool discounts and other resources to create or advance their own volunteer programming. IMBA can leverage its expertise, reach and relationships to provide training opportunities via corporate partners and third-party software assistance in order to make volunteering easy, manageable and trackable.

IMBA has partnered with Golden Volunteer to provide Local organizations with a robust and flexible volunteer management platform to help better communicate with volunteers, manage volunteer opportunities and gather data on volunteer work. Download the mobile app to find volunteer opportunities in your area.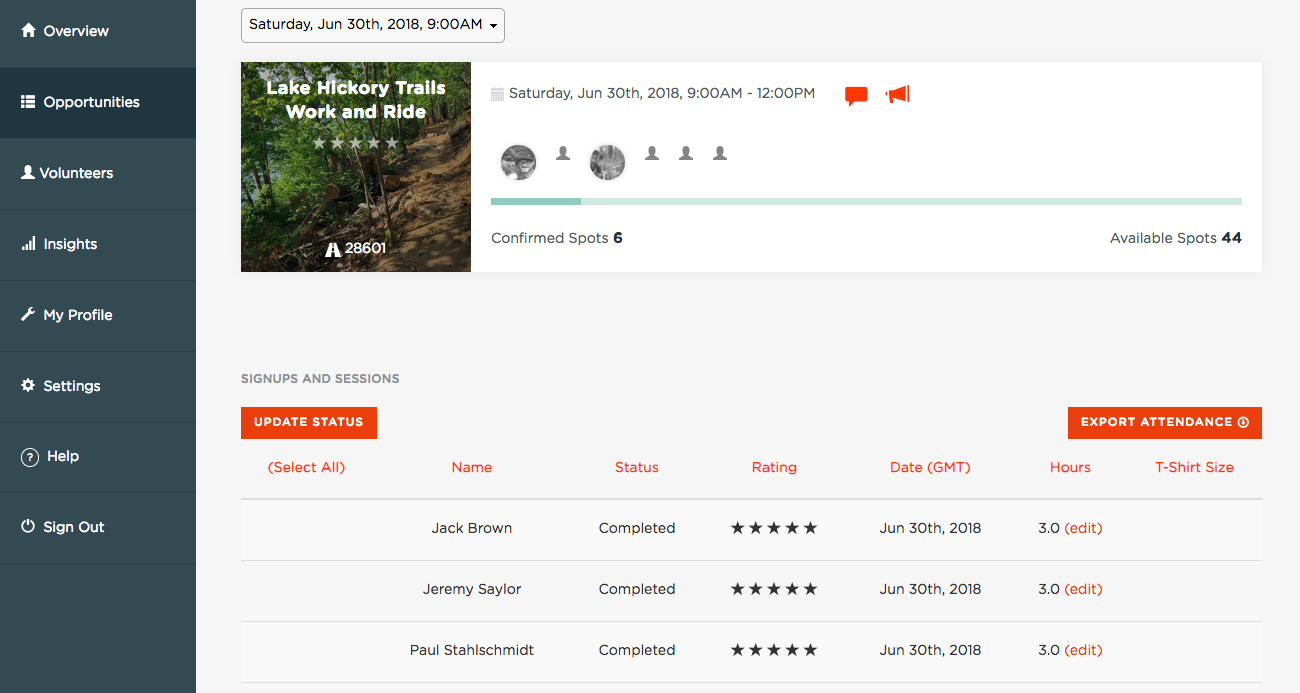 Data gathered from this program and from the available tracking software will provide a powerful source of information that can be used for advocacy efforts on the local, state and federal levels and can be beneficial in grant reporting requirements and proposals.