IMBA is mountain biking
Mission: To create, enhance and protect great places to ride mountain bikes.
Vision: Everyone has access to great trails—from close-to-home rides to iconic, backcountry experiences.
Focus: Creating and catalyzing more trails close to home. 
We are: IMBA is a 501(c)3 nonprofit educational association. 
Since 1988
The International Mountain Bicycling Association (IMBA) is the worldwide leader in mountain bike advocacy, and the only organization in the U.S. focused entirely on trails and access, for all types of mountain bikers in all parts of the country. Since 1988, we have taught and encouraged low-impact riding, grassroots advocacy, sustainable trail design, innovative land management practices and cooperation among trail user groups. IMBA U.S. is a national network of local groups, individual riders and passionate volunteers working together for the benefit of the entire community. 
Support our efforts
Get to know our people
IMBA is headquartered in Colorado, but our team is spread across the U.S., from California to Virginia and several states in between. We are master trail designers, former land managers, policy wonks and nonprofit experts. Each one of us is a crazy passionate mountain biker and excited to be serving a community we love.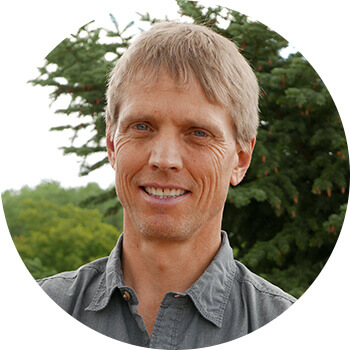 A love of riding trails brought us together. Our passion for protecting and enhancing them keeps us together. Join us in supporting the future of mountain biking by joining IMBA, today. Thanks; stay rad!
Meet our team
David Wiens
Executive Director
Working on behalf of mountain bikers for 30+ years
IMBA was founded in 1988 by a group of California mountain bike clubs concerned about the closure of trails to bicyclists. Those pioneers believed that the development and promotion of mountain biker education programs and innovative trail management solutions were the key to gaining and maintaining access. The threats have evolved but IMBA's focus on opportunities for riders has remained steadfast.
1988
Gaining Legitimacy
IMBA develops its Six Rules of the Trail and yield triangle to encourage responsible riding. Adopted by land managers nationwide, they help ease fears about allowing bike access to multi-use trails and are still in use, today.
1997
Grassroots Education
The Subaru-IMBA Trail Care Crew is established. For 19 years, it educates thousands of mountain bikers and clubs on how to organize around, advocate for and sustainably build great trails across the U.S.
2000
National Recognition
IMBA secures high-level cooperation agreements with the Bureau of Land Management and U.S. Forest Service, and meets with President Clinton to promote mountain biking on public lands.
2009
Stepping Up
IMBA launches its chapter program, establishing formal partnerships with hundreds of bike clubs nationwide. IMBA's region directors spread out across the U.S. to directly serve the needs of local mountain bikers.
2018
A New Era
IMBA begins its 30th year with a renewed focus on education, community building, serving mountain bike groups and reaching all mountain bikers through programs like IMBA Local, Trails For All and IMBA University.
IRS Forms and Filings
Form 990 is an annual reporting return that certain federally tax-exempt organizations must file with the IRS.
Most recent 990
Annual Report
Our annual reports include information on initiatives and accomplishments from previous calendar years.
Annual Report