Major advocacy successes
IMBA was founded in 1988 by a group of California mountain bike clubs concerned about the closure of trails to bicyclists. Those pioneers believed that the development and promotion of mountain biker education programs and innovative trail management solutions were the key to gaining and maintaining access. This is just a sampling of what we have accomplished since then. 
Created and promoted IMBA's "six rules of the trail," which land managers quickly began to adopt and which helped them get comfortable with the idea of allowing bikes on existing trails. (1988)

Signed our first partnership MOU with a federal land management agency, the U.S. Forest Service, for the purpose of promoting mountain biking. (1994)

Hosted the first mountain bike advocacy summit, with 160 people in attendance. (1996)

Signed a cooperative agreement with the Bureau of Land Management (BLM), kicking off one of our most productive land agency partnerships. (2000)

Prevented the BLM from classifying mountain bikes as motorized vehicles in its new management plan. (2001)

Helped secure bike-friendly National Recreation Areas (2009)

The IMBA Public Lands Initiative protected or expanded nearly 3,000 miles of trails across the country, trained hundreds of volunteer advocates and reduced by nearly 90 percent the trails threatened by Wilderness designations. (2010-2012)

Partnered with the National Parks Service (NPS) on a rule change that allows for mountain biking in NPS properties, if the superintendent desires. (2012) 
Helped secure multiple National Monument land protection designations, which are mountain bike-friendly, including Fort Ord, San Gabriel and Berryessa Snow Mountain in California. (2009-2015)

Moved a 1964 Wilderness boundary in New Mexico to restore access to a continuous mountain bike trail (2014)

Helped protect the Recreational Trails Program, a federal funding source that has supported countless trail projects nationwide, particularly in the eastern U.S. IMBA also worked with its advocates to get more mountain bikers on state RTP committees. (1990s-now/RTP funded through 2020)

Helped preserve the Land and Water Conservation Fund, another funding opportunity for local trail projects. (2016-now/funded through 2019)

Helped pass the National Forest System Trails Stewardship Act, which addresses the vast trail maintenance backlog on our national forests and streamlines opportunities for volunteer stewardship. (2016)

 
Meet the crew
Have any questions? Please let us know!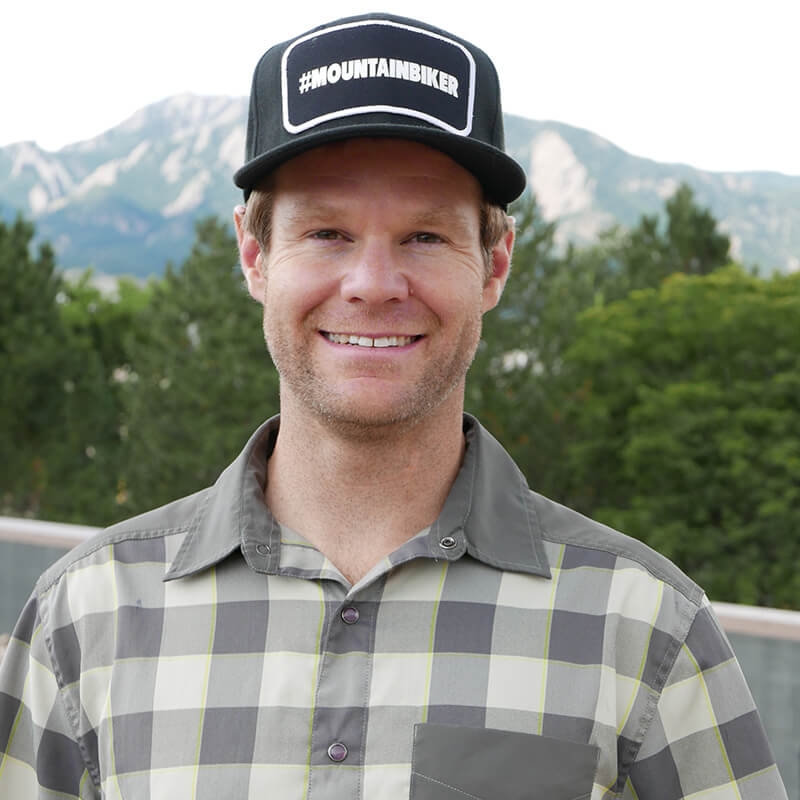 Hatched in Colorado Springs but now calling Missoula, Montana home, Eric started riding bikes as a form of freedom and a way to explore the mountains in his backyard. Eric is focused on training and engaging members in advocacy. He has deep roots in both the conservation community and the Mountain West. Eric worked as a seasonal ranger and trail crew foreman while earning his B.S. in Natural Resource Management from Colorado State University. When he's not talking shop about advocacy strategy, he can often be found running wild rivers, fly fishing or backcountry skiing.
Meet our team
Eric Melson
Advocacy Manager