News. Media. Action alerts.
Get this info straight to your inbox by signing up for our monthly newsletter.
Current PR
Previous Years
Press Release
Community
01.23.17
IMBA Instructor Certification Program Ups Options and Support for 2017
Read story
Press Release
Community
01.12.17
Enduro Series Highlights IMBA's Influence on Places to Ride
Read story
Meet the crew
Please contact Eleanor for media requests.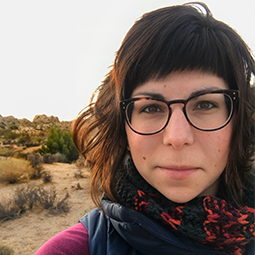 Mountain biking is a full-body puzzle. The feeling of accomplishment and confidence you get when you solve a new piece of the puzzle is something that translates far beyond the trail. It's hugely rewarding to know our work is furthering that feeling.
Meet our team
Eleanor Blick
Director of Communications