Level 2 Basic Skills Instructor Certification - Hinton, Alberta
Registration is closed for this event
HANDS-ON TRAINING AND TESTING FOR PROVIDING BEGINNER TO INTERMEDIATE LEVEL INSTRUCTION.
Course Length= 3.25 days (27 Hrs)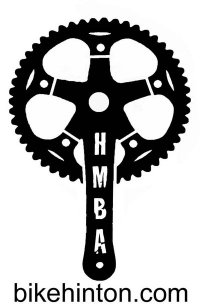 Course Price = $697 for IMBA US members. $775 for non-IMBA US members
Completion of the course with passing the practical exam and written test will qualify an individual to:
Provide mountain bike instruction on basic bike handling skills
Lead pre-tour skill sessions for individual or group mountain bike rides
Provide private instruction for beginner and intermediate level riders through clinics/camps/events
Offer progressions for Level 2 maneuvers to safely improve your clientele's skill level
Support IMBA ICP Instructor Trainers at clinics/camps/events
Medical Qualifications = Basic First Aid and CPR (proof of current certificate required)
Skill Qualifications = Intermediate to advanced riders who can confidently execute and demonstrate basic mountainbike skills such as Neutral and Ready Positions, Bike/Body Separation, Braking, Shifting, Cornering, Climbing, Wheel Lifts, Roll Downs, etc. Please review our LEVEL 2 SKILLS VIDEO which displays many of these required skills.
Registrants should have five or more years of mountain biking experience, good communication and personable skills, and be passionate about riding with a strong desire to help others have more fun and progress safely. Current ICP Level 1 certification is required. Qualified individuals with at least 2 years experience in outdoor group management (guiding or skills clinic experience) may bypass the Level 1 course but will be required to purchase the ICP Level 1 manual ($100) and complete a written test on the Level 1 material. All Level 2 course participants MUST arrive to the course with their Level 1 test and demonstrate understanding of all the Ride Guide processes.
Please reivew all LEVEL 2 course prerequisites and complete list of skills

- A Level 2 manual is included in the course fee.
- Thursday's session is 5-8pm (classroom setting)
- Friday-Sunday are 9-5pm with an hour break for lunch.
- A detailed schedule will be emailed prior to the course.
REGISTRATION FOR THIS EVENT CLOSES APRIL 17th, 2014
Cancellation Policy = A partial refund will be given for cancellations made 14 to 21 days before the course date. Full refunds 22 days or more and no refunds 13 days or less before course start date.
The outdoor portion of the course will take place at Hinton Bike Park. Check it out at: bikehinton.com/bike-park

Discount lodging is available through Lakeview Inn & Suites: 500 Smith St Hinton, AB T7V-2A1 780-865-2575
If traveling 100 miles or more to this event check out our travel insurance. Something every mountain biker should have! Visit www.IMBAHealthPlans.com and click on the "Travel Insurance"
Click here for the 2014 schedule of ICP events.

May 1st, 2014 5:00 PM through May 4th, 2014 5:00 PM
| | |
| --- | --- |
| Level 2 Certification Course ($675 for current IMBA US members) | $ 750.00 |