Level 1 Certification - Steamboat Springs, CO
Registration is closed for this event
HANDS-ON TRAINING AND TESTING FOR LEADING GROUPS OR MOUNTAIN BIKE GUIDING WITH AN INTRODUCTION TO INSTRUCTION
Course Length= 2.25 days (19 Hrs)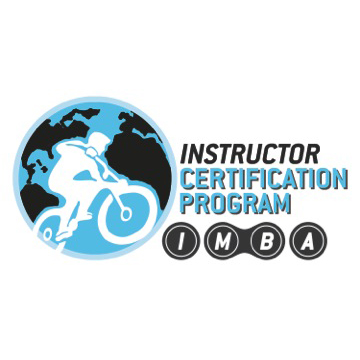 Course Price = $450 for IMBA members. $500 for non-IMBA members
Completion of the course with passing the practical exam will qualify an individual to:
Lead individual or group mountain bike rides
Assess the level of each rider in their group through a pre-ride skills assessment
Prepare and implement action plans in an emergency situation
Make responsible choices in picking trail routes for specific groups
Observe and correct a rider's fundamental skills (Neutral & Ready Position, Bike Body Separation, Pedal Position, Eye Movement, Braking, Steering, Speed, Gearing & Cadence, Timing & Coordination, Pressure Control)
Assist ICP Instructors and Instructor Trainers at clinics/camps/events
Course Requirements
Current First Aid and CPR certificate
Three or more years of mountain biking experience
Good communication skills with a strong desire to help others have more fun and progress safely
Ability to perform basic trailside repairs (flat tires, broken chains, and shifting adjustments)
- Monday's session is 5-8pm (classroom setting)
- Tuesday and Wednesday are 9am-5pm with an hour break for lunch.
- A schedule will be emailed prior to the course.
- A manual is included in the course fee.
REGISTRATION FOR THIS EVENT CLOSES AUGUST 7th, 2014
Cancellation Policy = A partial refund will be given for cancellations made 14 to 21 days before the course date. Full refunds 22 days or more and no refunds 13 days or less before course start date.
Lodging: Sheraton Steamboat Resort & Villas Book online or call 800-848-8877 and reference IMBA World Summit.
Local Bike Rentals: TBA
If traveling 100 miles or more to this event check out our travel insurance. Something every mountain biker should have! Visit www.IMBAHealthPlans.com and click on the "Travel Insurance"
Click here for the 2014 schedule of ICP events.

August 18th, 2014 5:00 PM through August 20th, 2014 5:00 PM
| | |
| --- | --- |
| Level 1 course fee | $ 550.00 |