August is IMBA EPICS Month—during which we celebrate, honor and add to IMBA's crowd-sourced list of challenging, backcountry rides—and we, the Colorado staff, decided to get out there and ride one, too. We're a dedicated bunch of professionals who just so happen to be crazy about mountain biking, and it's good to occasionally saddle up together to remember why we devote ourselves to creating, enhancing and protecting great places to ride.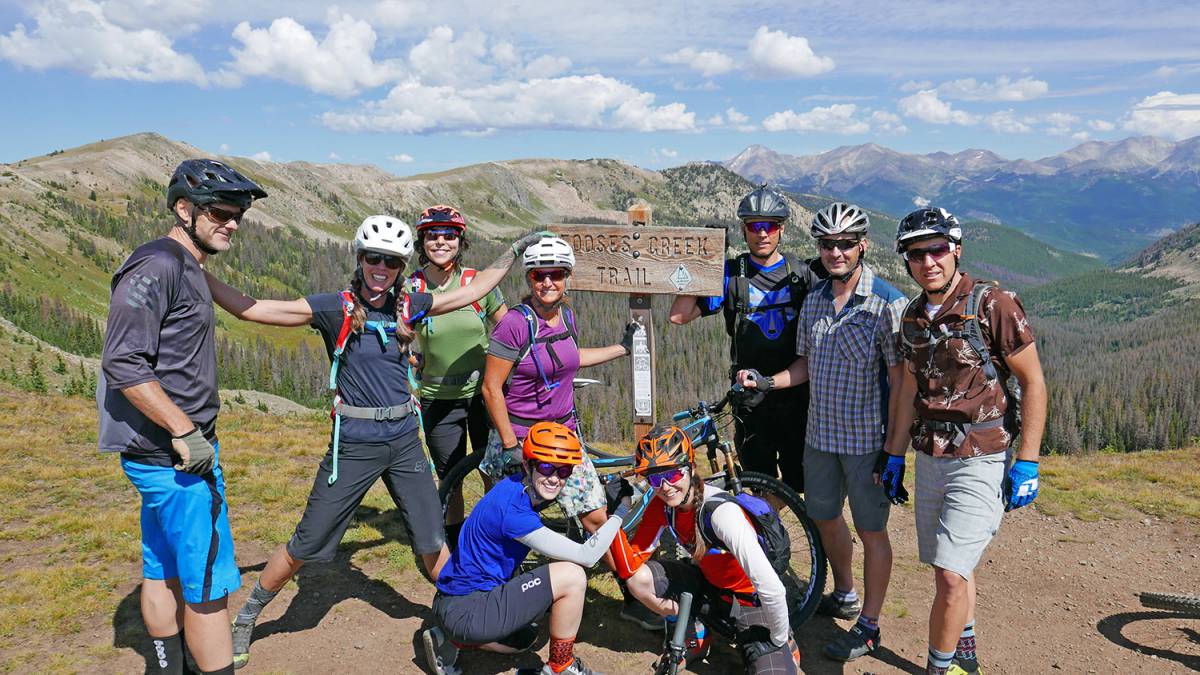 Colorado features several designated IMBA EPICS, but the 35-mile Monarch Crest route near Salida (about three hours southwest of Denver) is one of the most beloved. It features stunningly beautiful, technically varied, high-alpine singletrack that doesn't require super-human abilities to contemplate.
Somehow, we managed to gather most of our Boulder-based crew plus a few other-halves for a camping and riding trip on the day of the eclipse. Even Dave Wiens, fresh off racing the weeklong Breck Epic, was able to join us. We pitched our fabric homes high above the town of Salida on open national forest land and basked in a moment of calm stuffed with camaraderie and wrapped up in the technicolor blanket of a mountain sunset.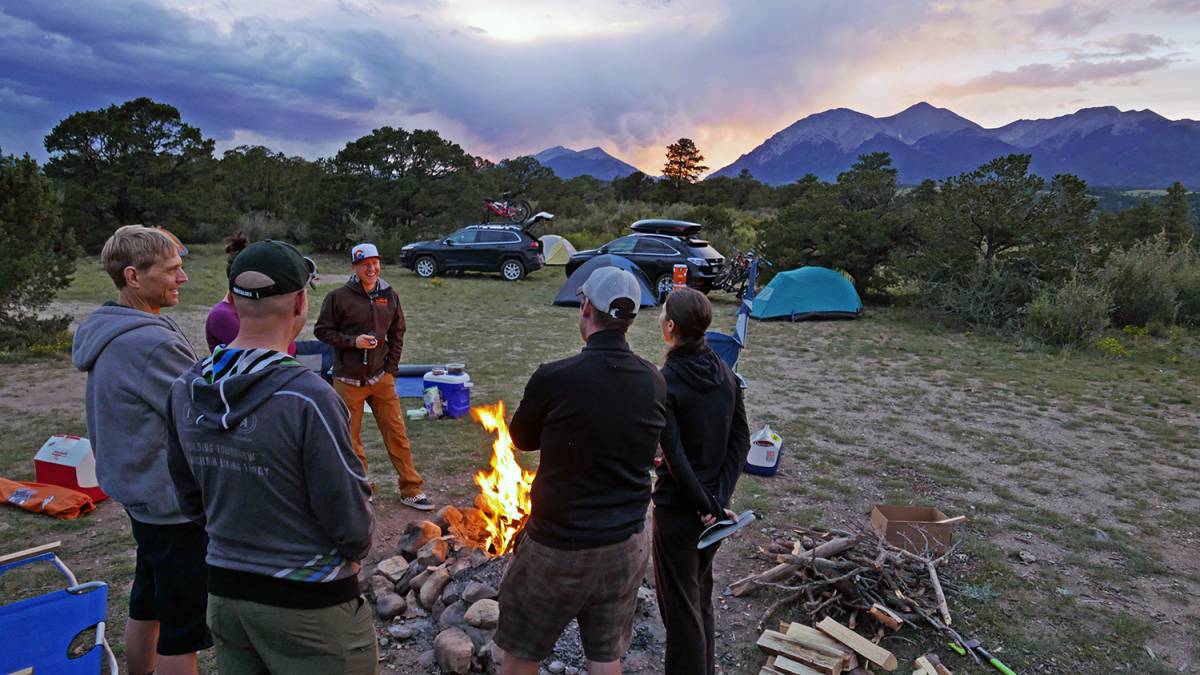 The full Monarch Crest EPICS is a deliciously wonderful adventure. Other than the couple of times I went a little too long without eating, I was riding with either my mouth hanging open (the view is spectacular at 12,000 feet) or curved upward in a giant, irrepressible smile. 
The terrain, trail and vistas change regularly; wildflowers were still hanging on; pikas and marmots chirped in the distance. The first third of this ride is high-alpine, somewhat-rocky singletrack that delivers you through a sound-of-music landscape into beautiful, varied green forests peppered with roots, scree fields surrounded by aspen trees and buttery-smooth, flowing trail.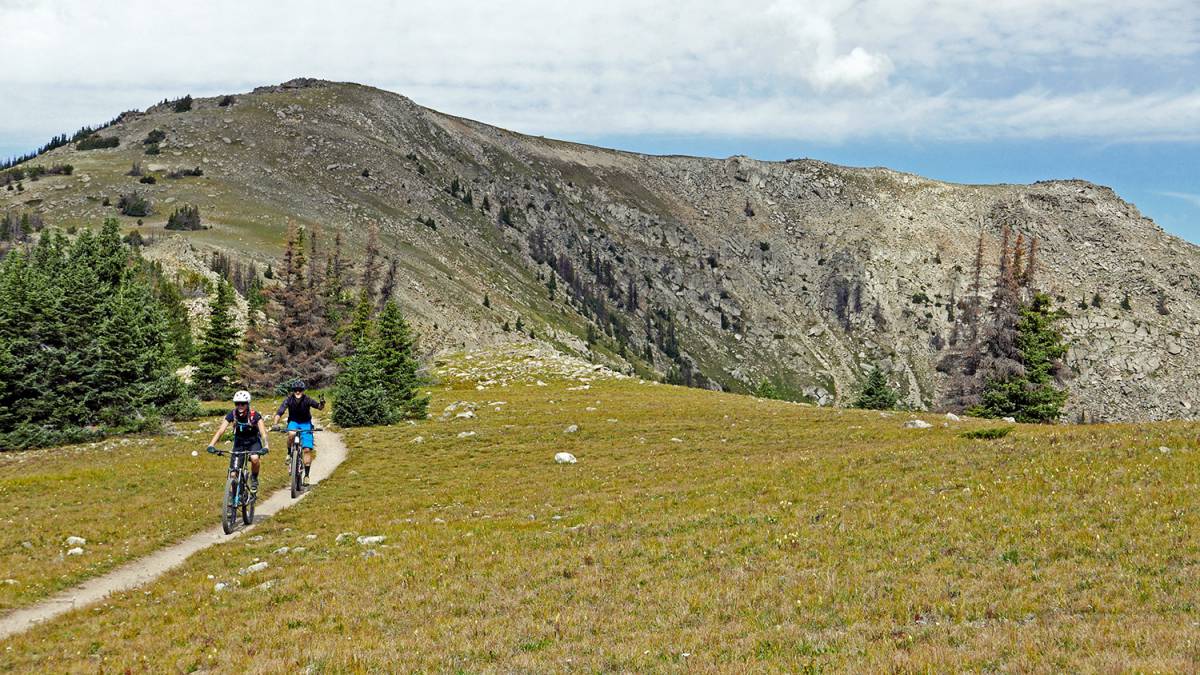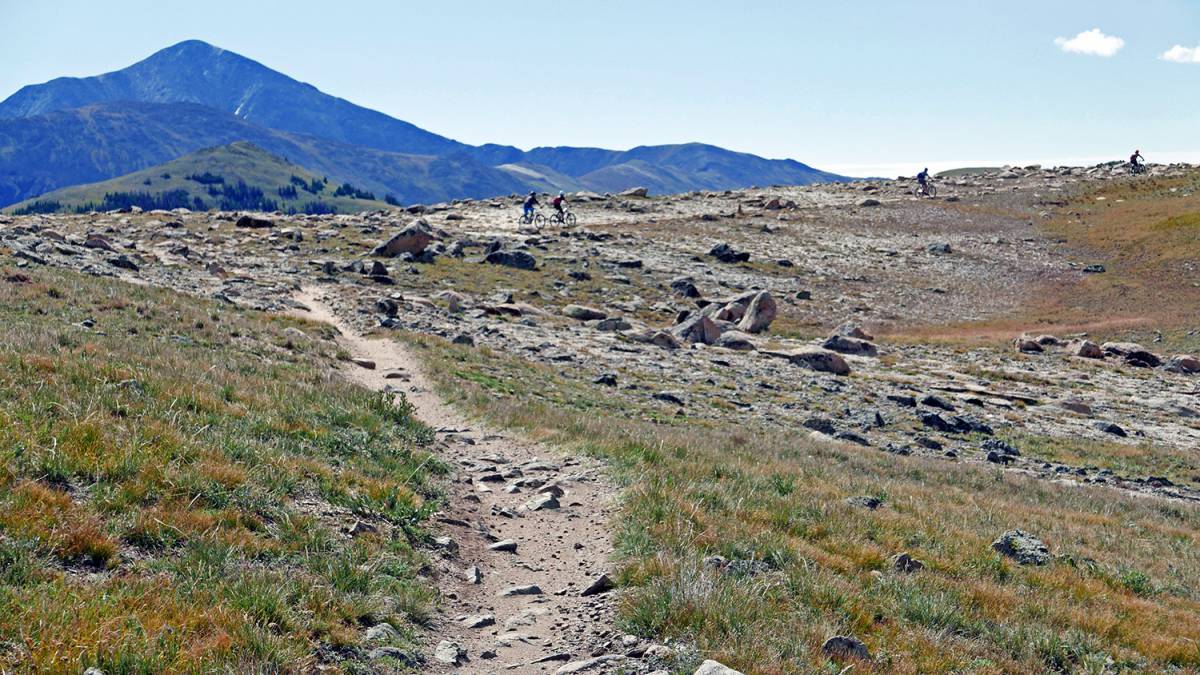 Unfortunately, we had traveled much farther south than the path of the eclipse and were only treated to about 85% coverage. We stopped and lounged around as the action happened and, even though it didn't get noticeably darker, it got very cold at 10,000 feet. So, no good photos, but we had a very nice snack break that we shared with other riders and a few dirt bikers from Texas. 
Remarkably, 10 people made it through this big ride unscathed and it wasn't until we hit pavement for the final few miles back to our shuttle vehicles that the skies opened up and soaked us through to our socks and chamois. But the thrill of a 6,000-foot descent, good company and good fortune meant the only possible response was to laugh and whoop, and focus laser-like on the chocolate milk, beer and nachos waiting for us in the tiny town of Poncha Springs.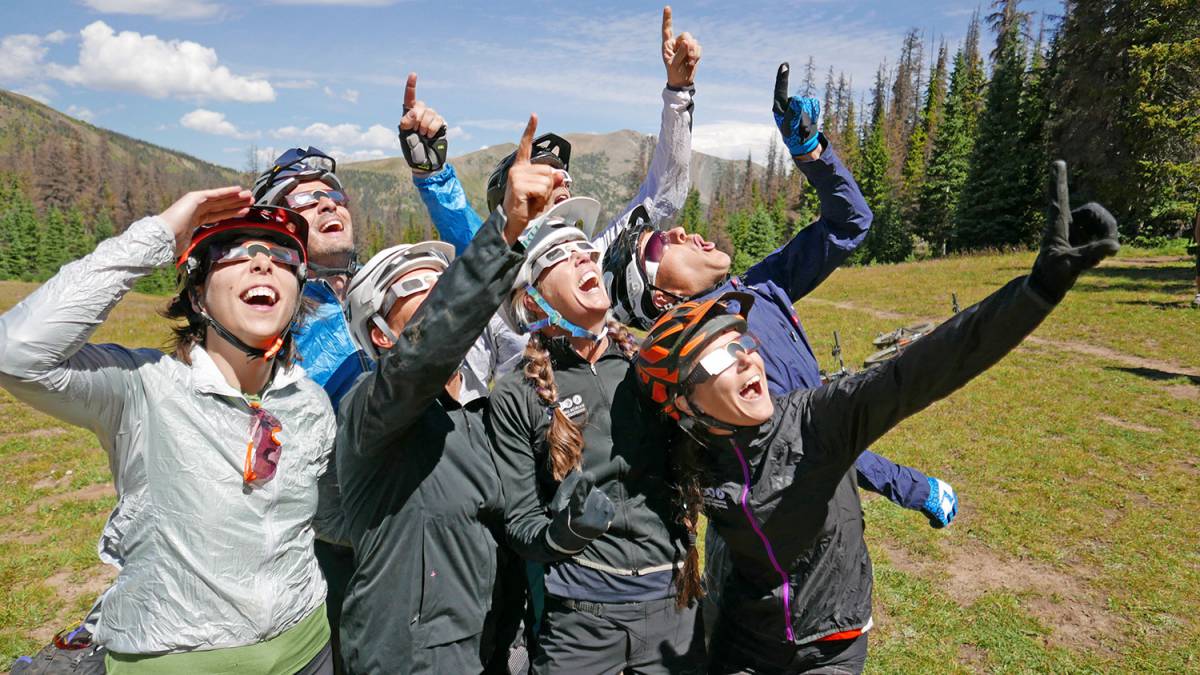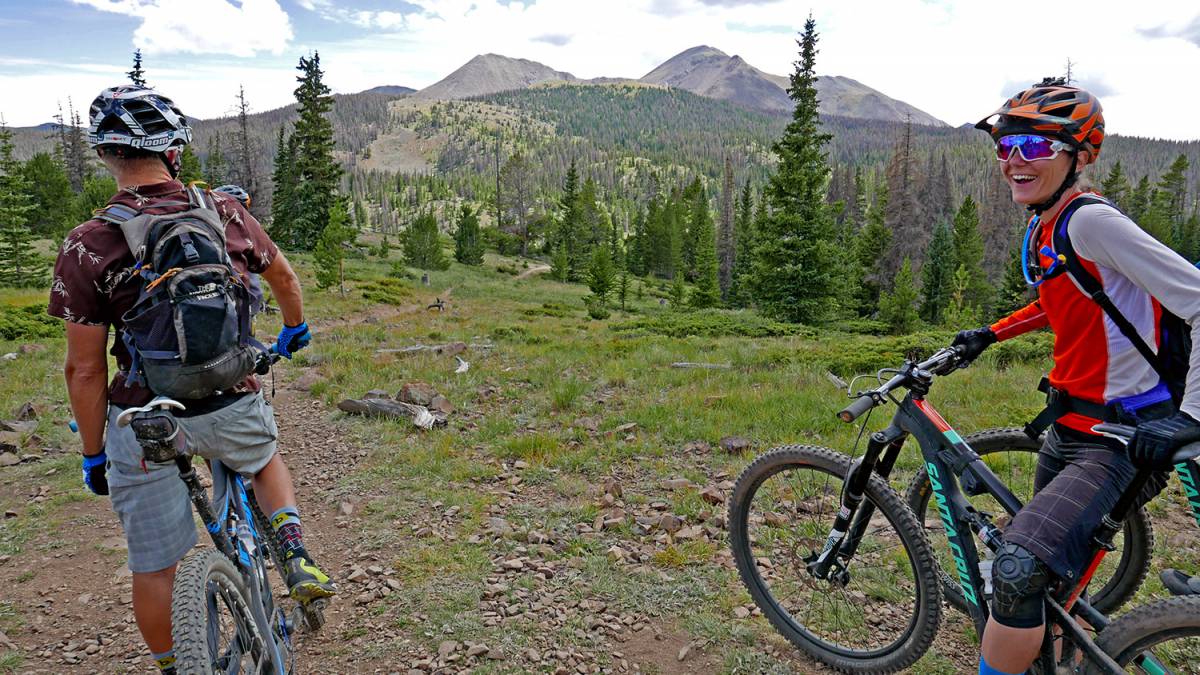 To ride an IMBA EPICS is to understand the grandeur of that designation. Each EPICS route must be at least 20 miles in length, 80% or more singletrack, genuinely challenging and remote. Ideally, it's an indication of a "must-do" ride—something for the bucket list. For years, I thought about Monarch Crest as I slowly advanced my riding skills. Knowing that I could do it this year was almost as good as actually doing it. 
For me, personally, the EPICS designation added a layer of shine to the experience. Monarch Crest is now the longest mountain bike ride I've ever done and topped out 2,000 feet above the highest elevation I had previously ridden my bike at. The fact that it's noted and revered in the local community as both an "epic" ride and an IMBA EPIC made it even that much more special.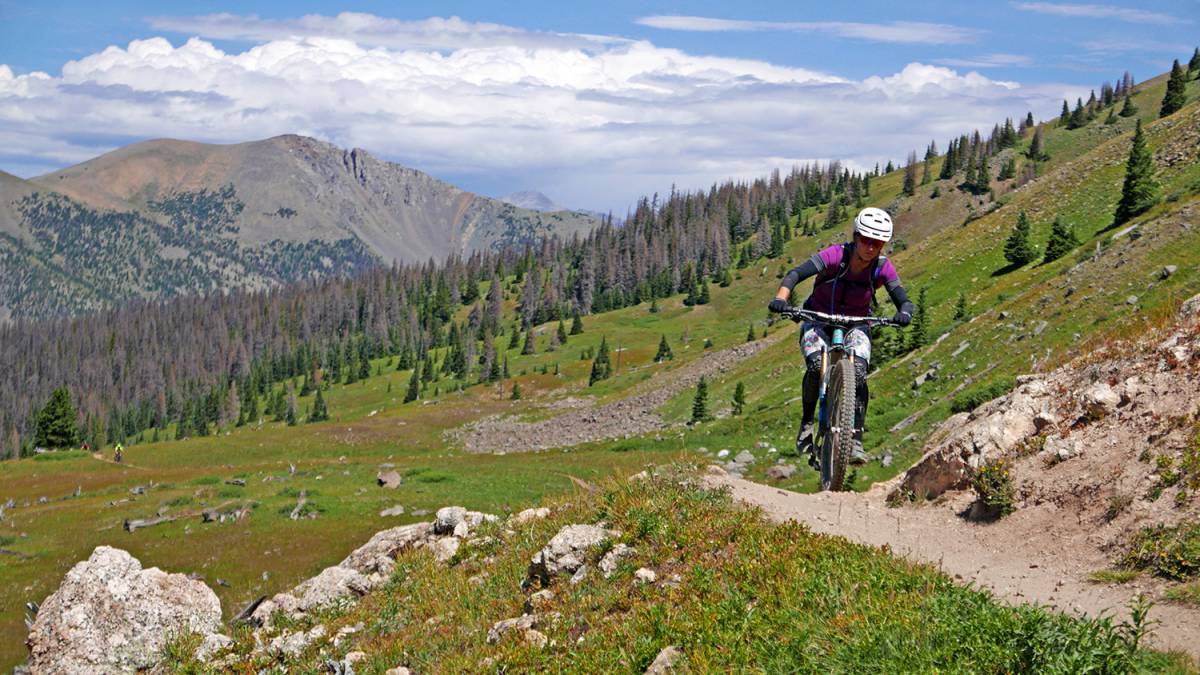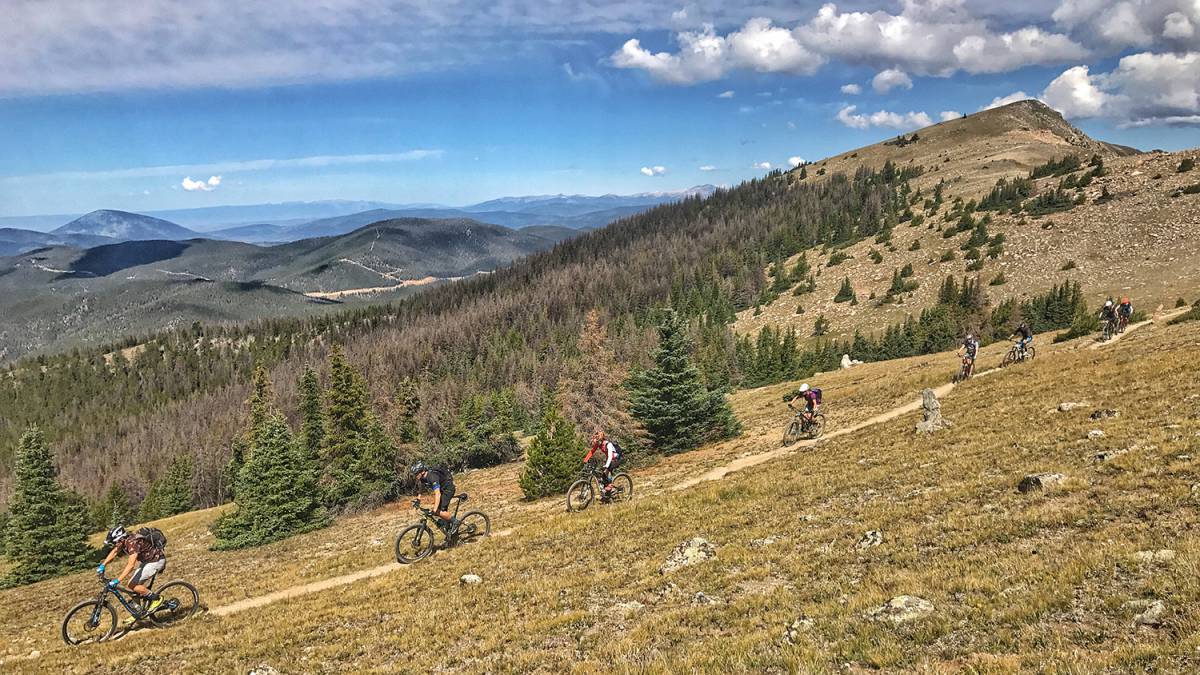 We believe that rides like this are important, just as we believe that bike parks, neighborhood singletrack, super-technical downhill trails and everything in between are important. For some, the EPICS list (like a list of races for others) presents a motivation to improve your skills and an escape into the humbling wilds of the great outdoors. Whether you enjoy these kinds of rides or not, their existence adds to the fantastical variety that makes up the mountain biking experience.  
Nominations for new EPICS are being accepted until August 31 with announcements of the additions to the list announced in late fall. Get your favorite big ride recognized!