Rocky Riding on Tap in Western Maryland
This summer, IMBA Trail Solutions continues work at Deep Creek Lake State Park, near Swanton, Maryland, where the rough terrain takes a page from the West Virginia trail playbook.
"This will be rocky Appalachian singletrack with good flow," said Rich Edwards, associate director of field operations with Trail Solutions. "Purpose-built, technical trail with a character like a rocky hiking trail with flow."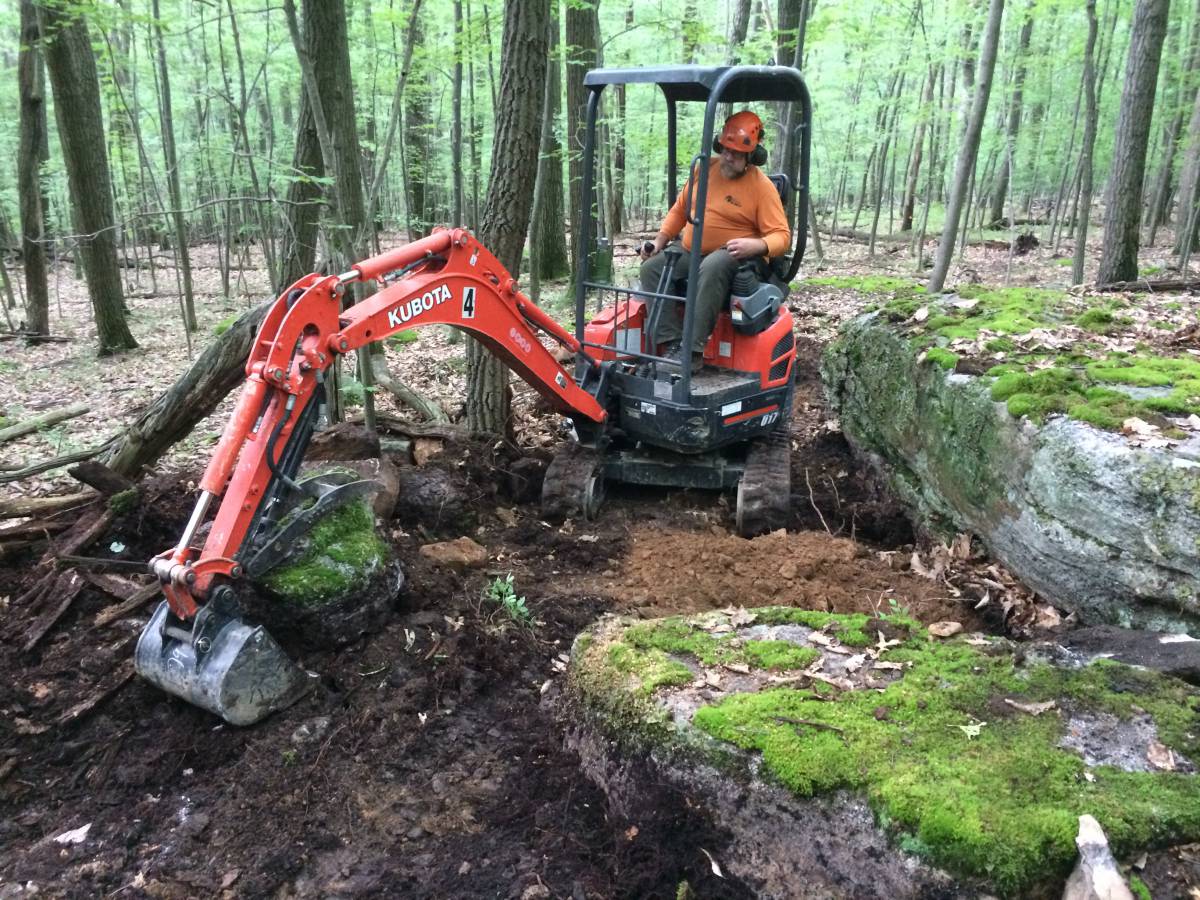 Now through early August, Trail Specialists are busy completing four miles of trail to add to the mile constructed last year. These trails, including a fun blue called Indian Turnip, are primarily beginner to intermediate, while phase two will include intermediate to expert terrain, bringing the total to about 10 miles. "The expert stuff will be a lot like Tea Creek Mountain Trail in Slatyfork, West Virginia," Edwards said. "And this is a good example of machine assisted construction with a rocky tread, designed to provide a great ride as well as a good experience on foot."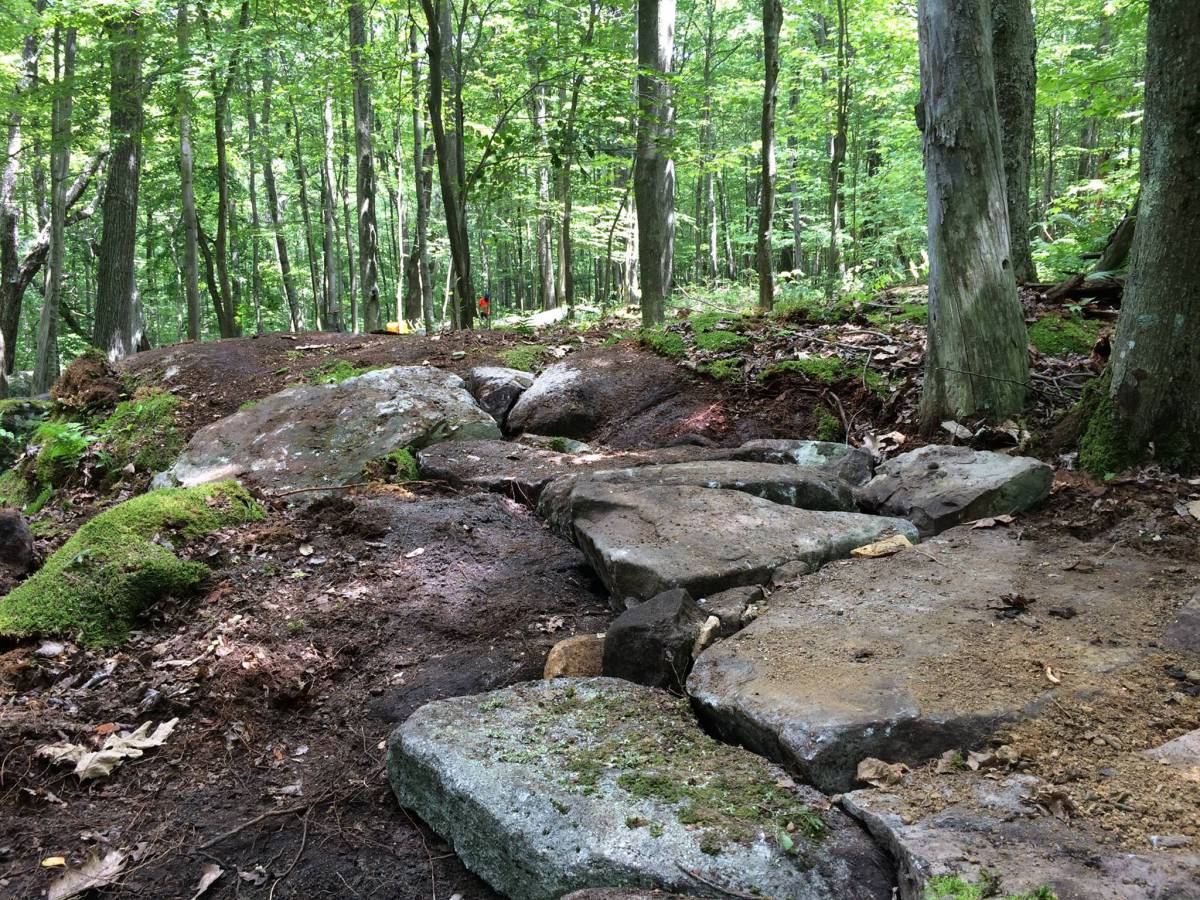 The trails rise 500 feet above Maryland's largest lake, and are "draped in your typical East Coast hardword forest," said Dan Hudson, trail manager for Maryland State Parks. "It's full of oaks, maples and hemlocks, with an understory of mountain laurel and rhododendron growing over rocky outcroppings. It's the perfect place to build trails, and Trail Solutions is really showing it off right now. They're building some great trail."

Deep Creek is a key part of Maryland's larger trails initiative, which aims to create approximately 30 miles of trails in four Department of Natural Resources properties. In addition to the ten miles at Deep Creek, 20 more could be added among three other adjacent parks — Swallow Falls State Park, Herrington Manor State Park and Garrett State Forest. "And there are opportunities to potentially connect those to more state and county land to make an ever bigger system, but that concept hasn't been explored yet," Hudson said.
+ Comment On This Post