Putting Art on the Ground at Powder Mountain
Mountain bikers often agree that trails are art. At Powder Mountain resort in Eden, Utah, trail development includes ridable sculpture as well.
After designing 14 miles of trail there in 2014, Joey Klein of IMBA Trail Solutions returned last week to deliver a Trail Building School to resort staff. As part of the field work, they guided the new Woody's Trail onto the wing of a giant steel paper airplane, created by local artist Griffin Loop (with his permission, of course). The wing — an optional feature — is ridable in both directions, and the trail provides an eye-popping view over this enormous piece of land.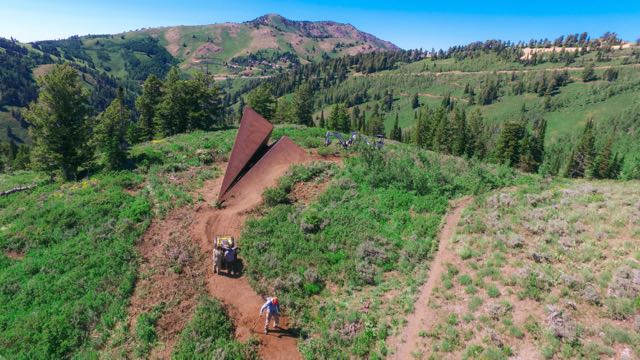 Powder Mountain is a privately-owned resort spread over 7,200 skiable acres. In case that number isn't registering, Vail Ski Resort has 5,200 acres. Since PowMow warms up quickly and has an abundance of flatter terrain, it's a prime spot for trail development. By the end of this year, there should be about 25 miles of trail in place, and even though the area is privately held, the owners intend to share the trails with the public, free of charge.
Already in place is the Brim Trail, a seven-mile beginner loop that circumnavigates the ridgetops and introduces new riders to the fun of resort riding, while offering optional technical trail features for more skilled visitors. "This mountain is bringing people together," Klein said. "The trails and mountain biking could be the best way to turn people on to the natural beauty of Powder Mountain." Gravity trails will follow in time, and the experience will have its own unique character, since Powder Mountain is an "upside down" ski resort — meaning that the ski lodge is at the top. Lifts then bring riders or skiers back up from challenging valleys and canyons on several sides, which have no roads accessing them.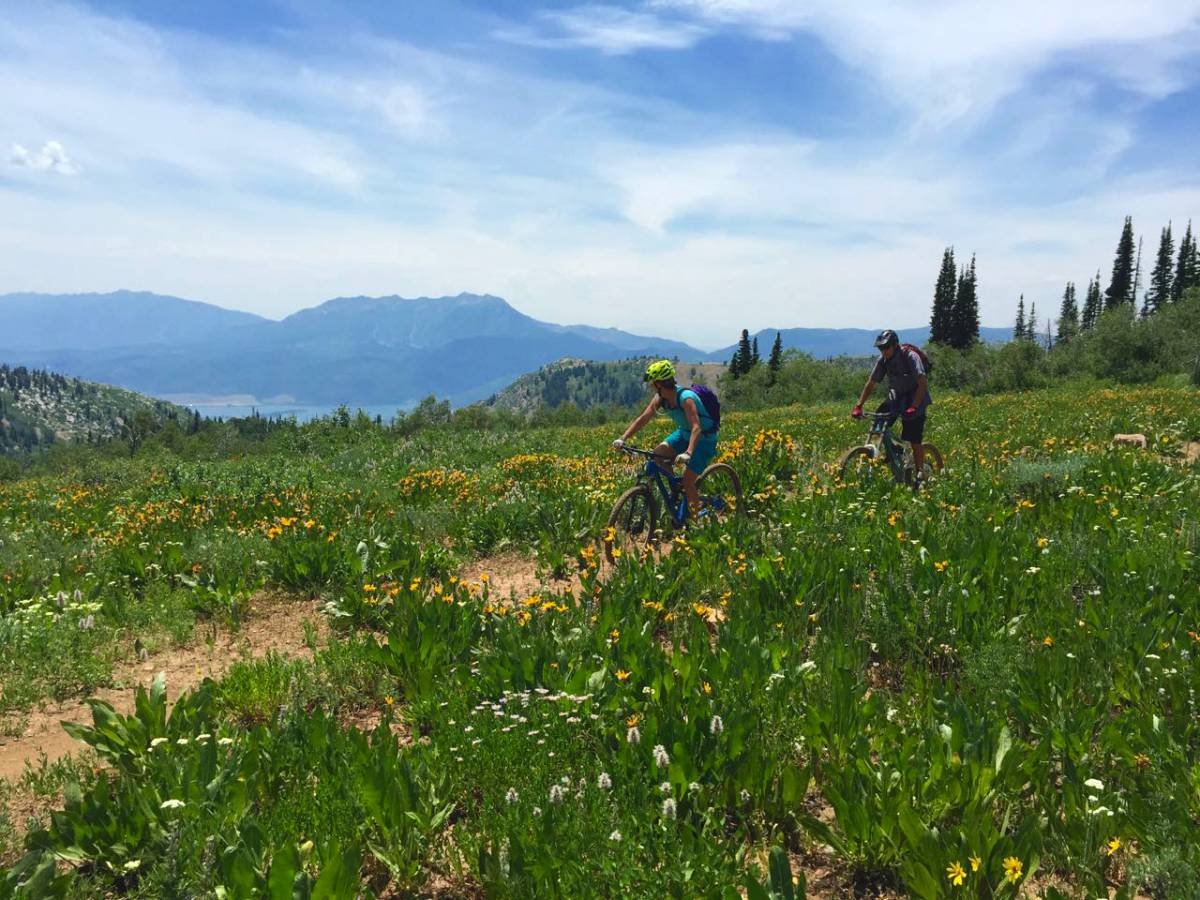 Riders enjoying the Brim Trail
Four years ago, the resort was purchased by Summit, an organization that hosts conferences bringing together artists, musicians, entrepreneurs and non-profit leaders. Every few weeks, artists of all kinds are invited to the property to showcase their craft, and Klein's visit allowed him to talk about the art of trails with both the Summit founders and the PowMow ski staff. With luck, he'll be invited back to help them continue sculpting their giant natural canvas.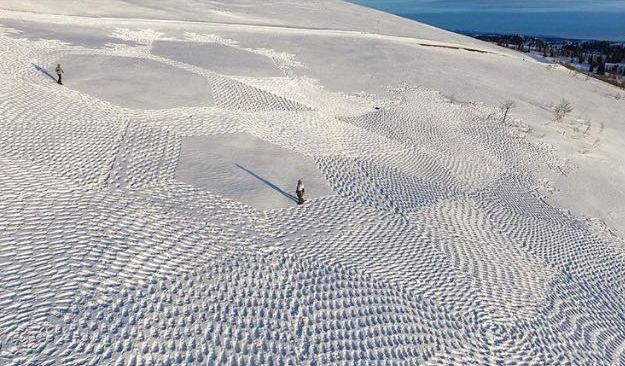 Snowshoe artist Simon Beck works at Powder Mountain
+ Comment On This Post