A quick summary of each of the many initiatives IMBA's Government Relations team have spearheaded this year. Thank you for your support of our valuble work to create, enhance and preserve great places to ride!
Access/Land Protection Campaigns
Blackfoot Clearwater Stewardship Proposal—Montana
Working with local chapter MTB Missoula, Montana Mountain Bike Alliance and statewide members, IMBA successfully negotiated with wilderness and recreation advocates to create a 3,000-acre National Recreation Area companion designation on public land where a wilderness proposal originally threatened 30 miles of valuable trail. It further proves our model of compromise and collaboration truly does work. The next step is to support U.S. Senator Jon Tester's anticipated bill in Congress. Read more about it here.
Grand Canyon Heritage National Monument Campaign—Arizona
IMBA's team conducted a nationwide advocacy campaign to preserve two iconic mountain biking trails on the North Rim of the Grand Canyon, if President Obama chooses to designate the Grand Canyon Heritage National Monument. The campaign featured "A Monument for All" video that has thus far earned 10,000 views, three guest blogs, and over 1,300 online letters to the White House and Council on Environmental Quality and members of Congress. Visit the action alert for more information and to add your voice!
Key Advocacy Takeaways: If you aren't at the table, you are on the menu. Winning means showing up!

Public Lands Agency Planning Engagement
Nantahala-Pisgah Recreation Collaborative—North Carolina
IMBA SORBA chapters and Southeast Region Director worked to create a model process for collaborative engagement and future recreation and wilderness protection negotiations on U.S. Forest Service lands. They signed on to an MOU with over 40 forest user groups, including The Wilderness Society and other environmental organizations, to protect public lands and champion recreation-focused management plans. This landmark work continues in 2017 with the hope of preserving and creating additional MTB trails.
National Forest Planning—New Mexico
IMBA's Southwest and Alaska Regional Director and chapter members are actively participating in the multi-year U.S. Forest Service Forest Plan Revision processes for the Cibola, Carson, Santa Fe, Gila and Lincoln National Forests. In each of these processes, we are submitting critical information in order to preserve and enhance backcountry access. It is essential that chapter members participate in these processes where future trail access is determined.
National Forest Planning—California
IMBA's California Region Director and chapter members are actively participating in the multi-year U.S. Forest Service Forest Plan revision process on the Sierra, Sequoia and Inyo National Forests–an area covering 4.4 million acres. Forest plans set the overall management direction and guidance for the forests, are revised only once every 20 years, and lead to future wilderness recommendations and where MTB access is decided. Chapters and members were engaged at every step in the process, and were very successful in generating well-informed comments and influencing this planning process in favor of mountain bike opportunities and continued trail access.
National Forest Planning—Montana
IMBA's Associate Region Director and chapter members are actively participating in the multi-year U.S. Forest Service Forest Plan revision processes on the Custer-Gallatin, Flathead and Helena - Lewis and Clark National Forests. Chapters and members organized and submitted informed comments. In addition, they filed a Freedom of Information Act (FOIA) request on the Bitterroot National Forest's Travel Management Plan to review the Plan's NEPA process and learn more about the agency's approach to recreation and management planning. FOIA requests are an essential and at times necessary part of the public process.
Key Advocacy Takeaways: It is critical that Chapters, members and the mountain bike community participate in these public lands planning processes where future trail access and land protection designations are determined. Big numbers (of informed participants) matter!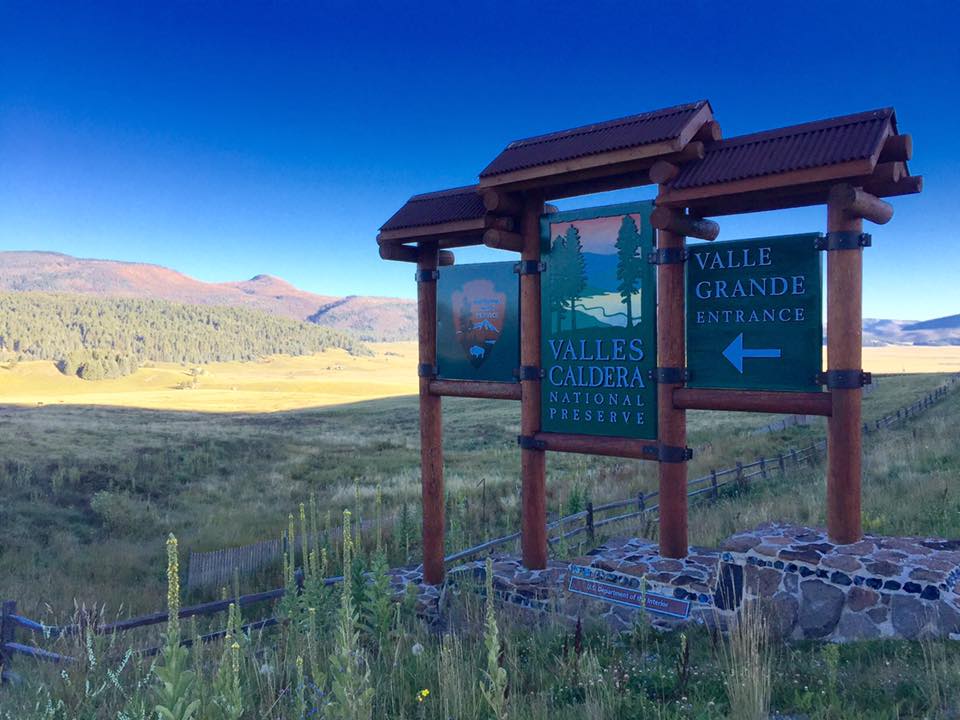 Mission Advancing Policy/Legislation
Adjusting Existing Wilderness Boundaries—Utah
When it comes to IMBA's involvement in Wilderness bills, IMBA has listened to our members and drawn the line: we will vigorously defend current and future mountain bike access to trails and only support Wilderness legislation when it includes mission advancing policies and/or components. Our collaborative work with Trails Utah and the Salt Lake Valley Trails Society in the Mountain Accord process in Salt Lake City met both criteria. First we defended existing and potential access to key trails like the Wasatch Crest, the Bonneville Shoreline trail and others. But simply retaining status quo access is not enough to win MTBer and IMBA support. So we worked to include a mission-advancing component by way of including a legislated moving of multiple small yet impactful boundaries in three existing Wilderness areas along the Wasatch Range that severed continuous bike access to the famed Bonneville Shoreline Trail. This purpose is now included in the legislation and intent of H.R.5718 - Central Wasatch National Conservation and Recreation Area Act. We have set the stage for a huge policy win that will further influence future mountain bike access and Wilderness negotiations across the country.
Rec Act Passed—Congress
The Recreation's Economic Contributions (REC) Act will require the government to officially measure the impact of outdoor recreation on the U.S. economy, as it does in other sectors like pharmaceuticals, oil and gas, and healthcare. This bill is a big deal for these reasons; it officially recognizes outdoor recreation as an important sector of the economy and two, it will give us better information about the economic impact of outdoor activities compared to other sectors, which is invaluable for helping elected officials make better informed policy decisions.
National Recreation Area Bill Introduced—Congress
When U.S. Senator Ron Wyden of Oregon took to the road to hear what Oregonians valued, he heard loud and clear that the recreation economy was a critical component of the state's identity and economy. Cycling, including mountain biking, rose to the top. IMBA, via our partnership with the Outdoor Alliance, worked hard to help Sen. Wyden understand what he could do to further this goal of improving recreational access and opportunities. This led directly to shaping key components of S.2706 - the Recreation Not Red-Tape Act. IMBA supports National Recreation Areas (NRAs) as bike friendly land protection measures. We believe that an expansion of NRAs could further benefit mountain biking in the right places and would strike a fair balance between land protection and outdoor recreation. This bill, if passed, will achieve this by creating a "system" of bike and recreation friendly NRAs similar to the Bureau of Land Management's National Conservation Areas (NCAs) yet more focused on recreation.  This is a huge policy win opportunity that IMBA is working hard to advance in 2017.
Key Advocacy Takeaways: As we say in mountain biking, "look where you want to go". Or as Canada's most famous philosopher (Bobby Orr) would declare: "I always skate to where I think the puck will be." IMBA is always keeping our eyes on the access prize while we work across the country with chapters and members in order to advance our mission.
Grassroots Chapter Advocacy/Educational Training
Land and Water Conservation Fund (LWCF)—Nationwide/U.S. Congress
Working with IMBA chapters and members, and national coalition partners - including The Wilderness Society - successfully secured a three-year extension and fought hard for permanent reauthorization. LWCF funds are used in states and municipalities to support outdoor recreation, including MTB trails. THANK YOU to all for the amazing effort that you've put in over the past year in support of our common goals.
Mount Hood Wilderness Proposal—Oregon
IMBA worked with local chapters Northwest Trail Alliance and Hood River Area Trail Stewards, as well as other local mountain bikers, to represent their trail access interests with Oregon Wild and Congressman Earl Blumenauer. Our collective work helped prevent legislation with adverse impacts to trail access from being introduced in Congress. This effort activated, unified, and strengthened our local advocacy involvement with local mountain bikers.
Tracy Ridge, Allegheny National Forest—Pennsylvania
In a process that began in 2015, IMBA's Atlantic Region Director took quick action with our local chapters Northern Allegheny Mountain Bike Association and Western New York Mountain Bike Association to show support to USFS staff on a trail development proposal that was being opposed in July 2016 by some special interests who were against mountain bike access on the Tracy Ridge landscape. Our team organized a multifaceted plan, executed it with local involvement, and succeeded in keep the trail development plan on track.
Chapter Leader Training
Training sessions were conducted in Bentonville, AR during the 2016 World Summit; Santa Fe, NM; Missoula, MT; Mammoth Lakes, CA and Boulder, CO. In the last twelve months, IMBA's Government Relations team has worked closely with our Region Directors and Chapters in California, Montana and New Mexico to host tailored agency planning, advocacy and negotiation training seminars. We then hosted larger multi-day/multi-session Chapter Leader training in Boulder, CO and in Bentonville, AR for the 2016 World Summit.
Key Advocacy Takeaways: The best advocates are savvy navigators of the planning process and experts in the business of relationships. Get involved early and often. Mountain bikers absolutely need allies and partners in coalitions; we're better able to accomplish worthy achievements by working in partnerships and becoming experts in the process; perseverance over multiple years is required for success in legislative campaigns, especially in Congress.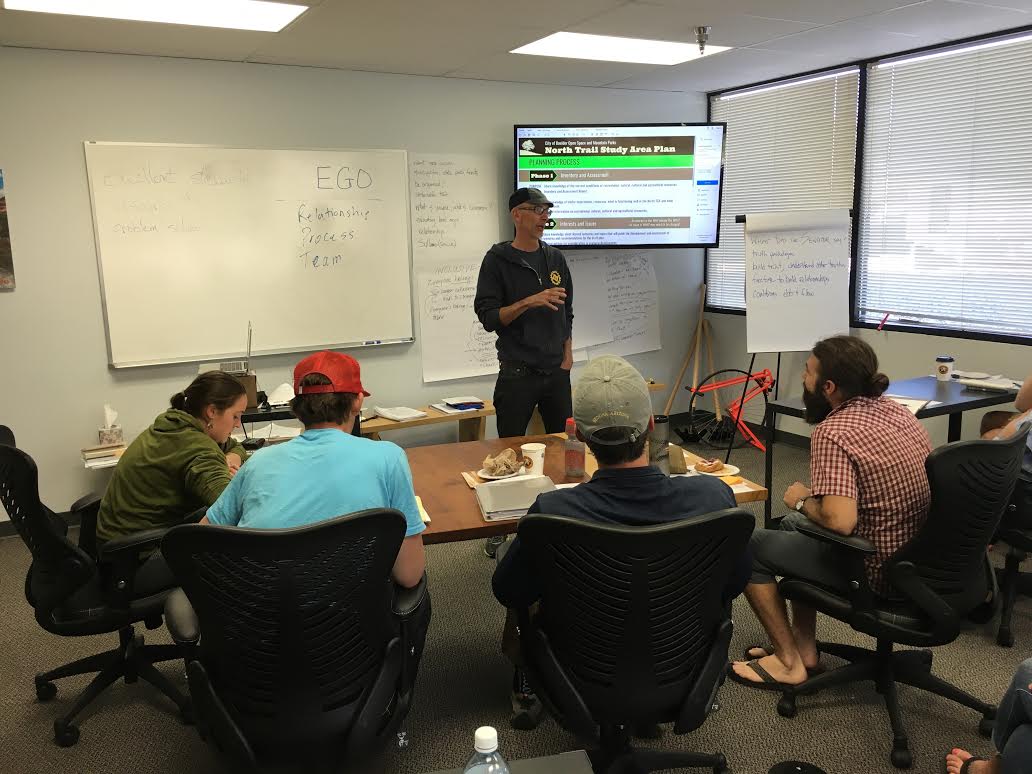 Stewardship
National Forest System Trails Stewardship Act—Congress
In late 2016, after years of effort, the National Forest System Trails Stewardship Act (H.R.845) passed Congress and was signed into law. IMBA was long involved in shaping this legislation with partners in the equestrian and conservation communities to help address the vast trail maintenance backlog on our national forests and streamline opportunities for volunteer stewardship. Overall we collectively helped amass so much support via a national advocacy effort to reach out to our members and chapters that the bill became the most bipartisan and most co-sponsored bill in Congress. Much credit goes to our partners in leading this effort to success and to our chapters in the Midwest, Southwest and California for stepping up at critical times to secure key co-sponsors in Congress.
IMBA's Memorandum of Understanding (MOU) with the U.S. Forest Service
Reauthorized to permit IMBA chapters and members to continue to work cooperatively on trail stewardship projects on public lands.
Key Advocacy Takeaways: Stewardship of our natural resources is not only critical and necessary in keeping trails in enjoyable and sustainable condition, but IMBA's commitment to steward–through our chapters and members –is the backbone of our on-the-ground organization and the essence of the mountain bike community. This "sweat equity" keeps trails in good riding condition and environmental impacts to a minimum, but it's also extremely important in leveraging the mountain bike community's overall worth and value to land managers and government elected officials who see mountain bikers more favorably and "walking the talk" of delivering solutions to problems.