IMBA EPICS—Long Live Long Rides!
This August at IMBA we are all about epic rides. Ride your favorite IMBA EPICS and use the #imbaepics hashtag, nominate a new route, or just get out there and go long. Our website features 37 designated IMBA EPICS, all mapped on MTB Project.
Many seasoned mountain bikers live for epic rides and I am no exception. Whether it's a ride you have done before, a new but well-documented ride or an exploration in an uncharted landscape (at least to you!), just the thought of "going big" adds an extra spark to our lives.
For me the excitement starts the night before with the preparation.
A little extra bike work, just to be certain all is in order mechanically.

Clothing, hydration and fueling plans nailed down and readied based on weather, time of year, etc.

Logistics set: a big loop, a shuttle to start, or a remote end...hopefully near street clothes, some tasty food and drink, and a ride home.
A big breakfast, out or home cooked, is also an epic tradition. Blueberry pancakes or French toast are favorites of mine.
A couple of memorable epic rides etched in my mind took place when I was traveling for racing. In 1990 we were racing an XC at Park City, Utah. The course was fine and had a ton of singletrack but it was a typical ski area circuit, so just a five or six mile lap that was bone dry, chewed up and loose. I never wanted to ride the course the day before a race so I headed south out of Park City and began climbing up, up, up. I hadn't looked at any maps and smart phones and consumer GPS didn't exist yet.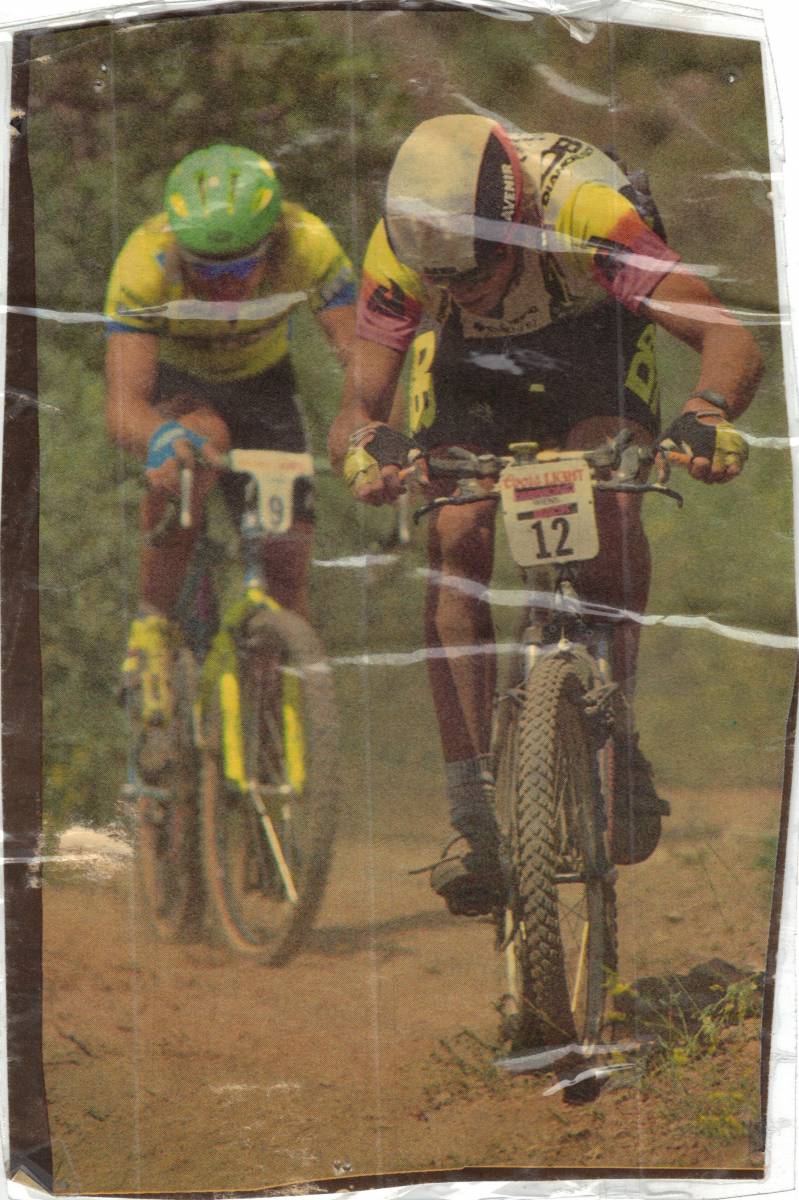 Pushing it in Park City, 1990
Eventually, I found my way onto a killer trail that was firm, smooth, fast and fun as heck. It was up high, had amazing views and darted in and out of groves of aspen. I was out for three hours and did all or part of what I now know is the Wasatch Crest Trail.
Since then, thanks to a massive effort from the local Mountain Trails Foundation, Park City has developed into an IMBA Gold Level Ride Center. Now, even with 450 miles of flow, gravity and everything in between in Park City, the Wasatch Crest is still as entertaining for mountain bikers today as it was 30 years ago. That its existence predates mountain biking, much like many of the classics around Crested Butte, is pretty cool too. Someone was thinking of fat tire bikes long before they were a thing.
The section I rode lives on as part of the Park City IMBA EPIC, a 25 mile ride that is 85% singletrack.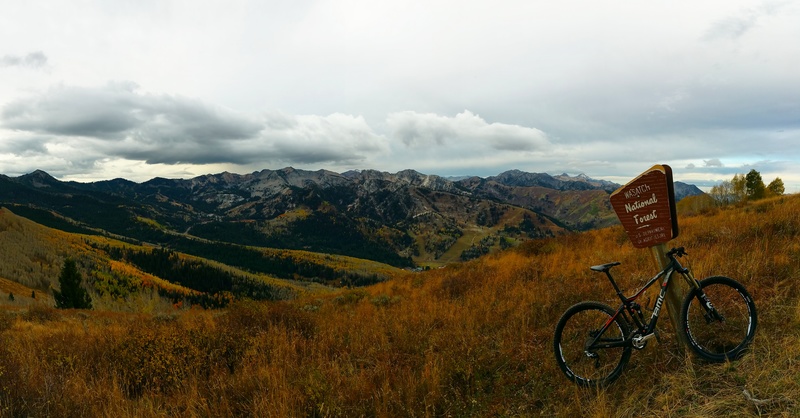 Photo courtesy of MTB Project, Wasatch Crest views

Another fun day back in the day was riding the Blue Buck Trail near Winthrop and Twisp, Washington, in 1999. I stayed in this area between races at Mammoth and Snoqualmie Pass, spied this trail on a map and memorized the route as best I could (It's always more fun that way. I rarely carried a map, but that's another story...and me just being a guy!), headed out and actually found it.
I remember being so stoked because, as any mountain biker worth her salt knows, these kinds of rides don't always result in buried treasure. A long, fun, primitive singletrack descent on a gorgeous summer day in Washington was the cherry on top of an epic adventure on my mountain bike. The ride I did was most likely the Starvation Mountain Loop and I hope to return to the Methow Valley one day for an encore.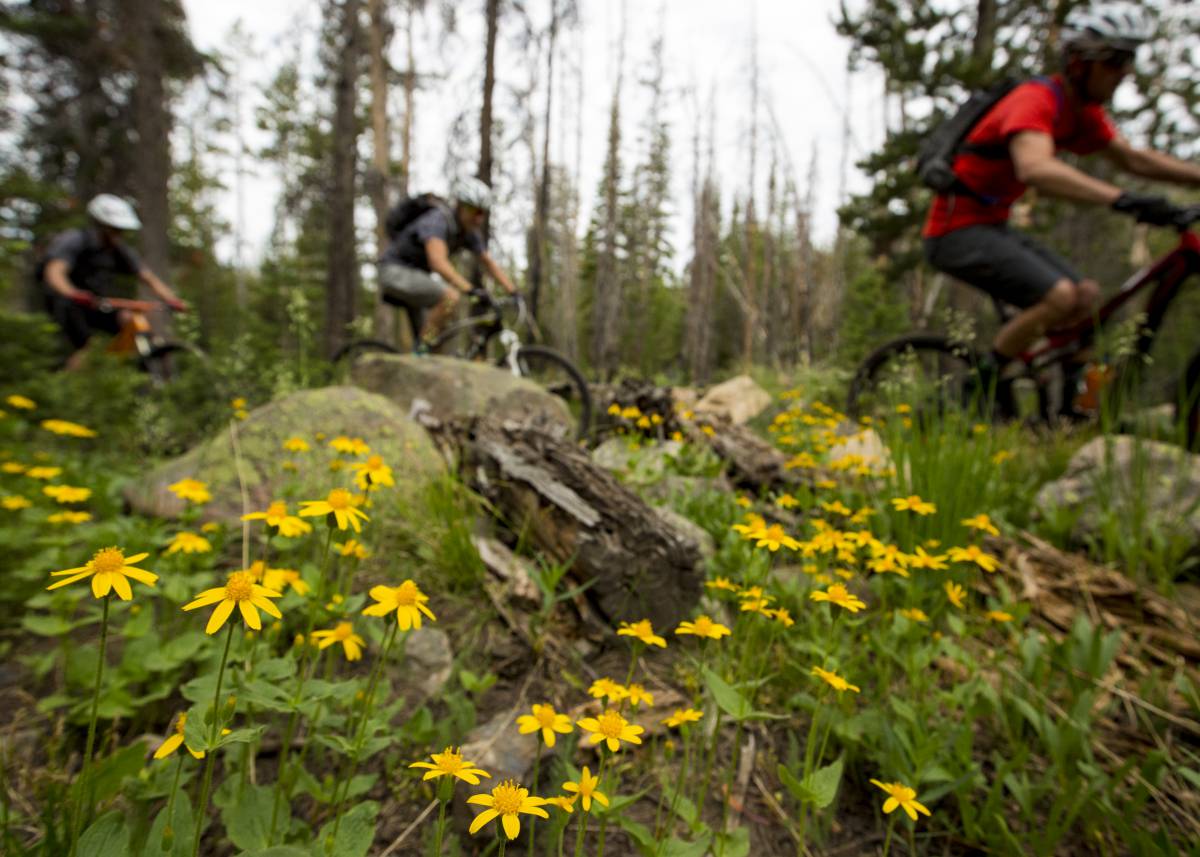 PacNW riding at its finest

Those are but two of countless epic rides, official IMBA EPICS or not, that have entertained me ever since I began riding mountain bikes in 1985. Some of the riding I have been doing this summer around Gunnison and Crested Butte may feel a bit less epic now than when I was first exploring this country in the 1980's, but that's what's special about an epic ride: it's individual and defined by your own experience. One person's epic might be another's everyday ride. That doesn't make it any less epic for that newer rider.
My wife, Susan, and I have promised each other that we will ride the Monarch Crest IMBA EPIC this summer as it's just down Highway 50 from Gunnison. While Susan has done it and I've poked around up there, I have never dropped down Silver Creek or Rainbow Trails, ending up on the Salida side of Monarch Pass. I can't wait.
Summer is going fast, so make your plans to do an epic ride—IMBA EPIC or otherwise! Tag your rides with #imbaepics for a chance at some fun prizes, and nominate a new IMBA EPIC by August 31 if you have a worthy route you love.

+ Comment On This Post