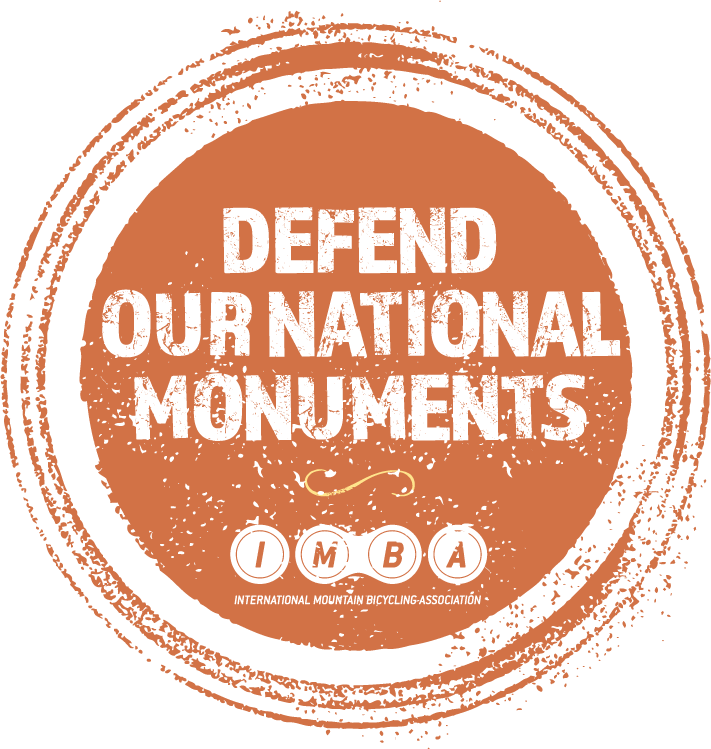 UPDATE, August 24: Today, Secretary Zinke said he would recommend shrinking "a handful" of National Monuments. The summary document and press release are very vague and we are still waiting on a public report for any details of what land is impacted. 
During the public comment period for this National Monument review, 99.2% of comments DOI received were opposed to changes. That included more than 5,000 comments from mountain bikers who want the places they ride to remain protected. We spoke up loud and clear.
Any action to shrink these monuments sets a precedent that threatens all our public lands. We will keep you updated as we learn more.
------
In May 2017, the Department of the Interior (DOI) announced it would be reviewing, and possibly changing, millions of acres of national monuments. IMBA rallied mountain bikers to voice our concerns about the review, sending over 5,000 letters to DOI to make it clear that any changes to national monuments could negatively affect mountain bike access and experiences. 
Interior took note...Since June, DOI has "released" six monuments from its unprecedented review. This included Canyons of The Ancients, one of the monuments IMBA asked riders in Colorado and beyond to speak up for by telling Secretary Zinke just how important these places are to mountain bikers. Canyons of The Ancients has been removed from the list thanks to your support and advocacy. But we cannot celebrate this victory while 21 monuments are left waiting.
The DOI is expected to announce its recommendations to the remaining monuments tomorrow, Thursday, August 24th. We stand ready to tell Secretary Zinke and DOI that shutting down a National Monument, or any major portion of a National Monument, will have a devastating impact on local economies and the multi-billion outdoor recreation economy that America's public lands and waters support.
The threat against National Monuments is part of a broad attempt to undermine our public lands and IMBA is working tirelessly to protect the places we ride. While some conceivable changes might not impact mountain bike access in the short term, we believe changes could reduce trail protections and quality access for mountain biking either immediately or over time. 
Stay with us as we analyze tomorrow's review and bring you news about your public lands, your National Monuments, and your access to the places we ride. #protectpubliclands #keepitpublic