Evaluations for the next class of IMBA Ride Centers are currently underway. This year, we're celebrating 10 years since the program was launched, and hear from people all the time about how they use our Ride Centers (and list of EPICS) to plan mountain biking vacations and encourage their own communities to dream big. We're happy to oblige but, what exactly is a Ride Center?
More than just bucket list items for vacationers, Ride Centers are models for how—and why—taking trails and mountain biking seriously can benefit economies, residents and visitors alike. They demonstrate what can be accomplished when IMBA, local mountain bike groups, business owners, city leaders, land managers and other community stakeholders work together for bike access and support.
They're also kind of like paradise.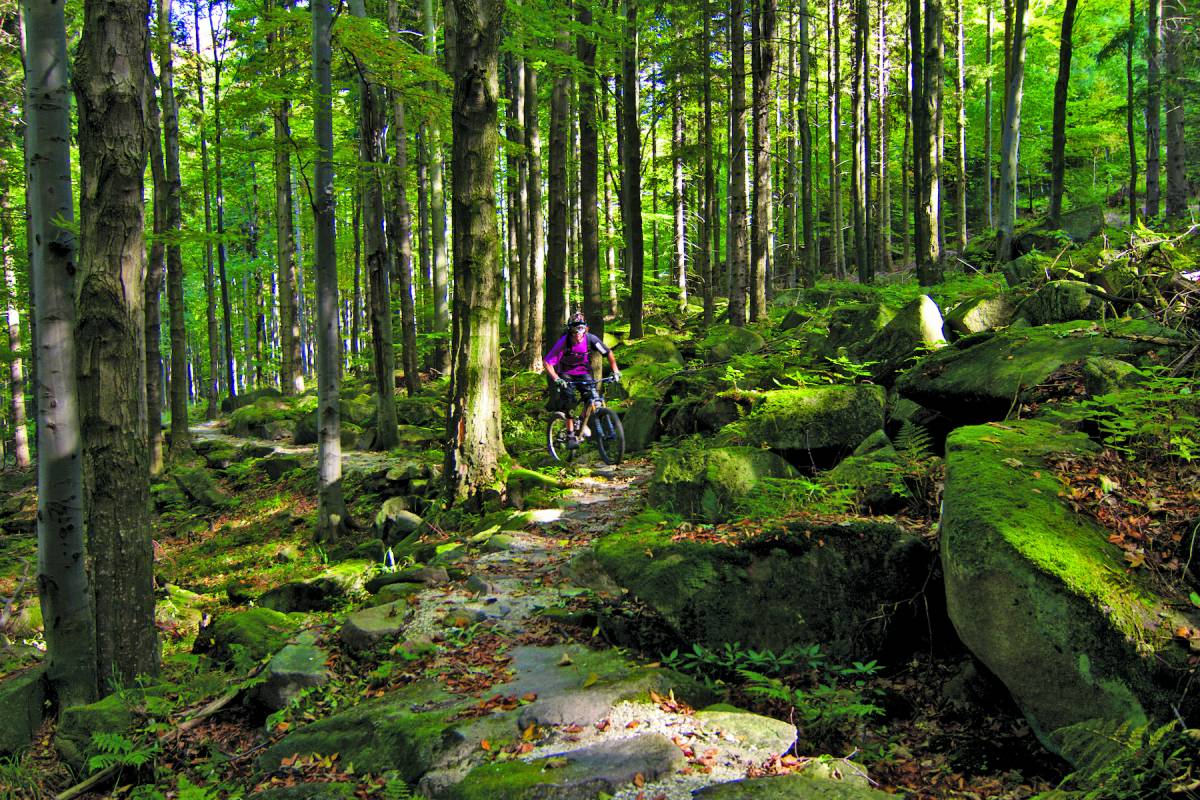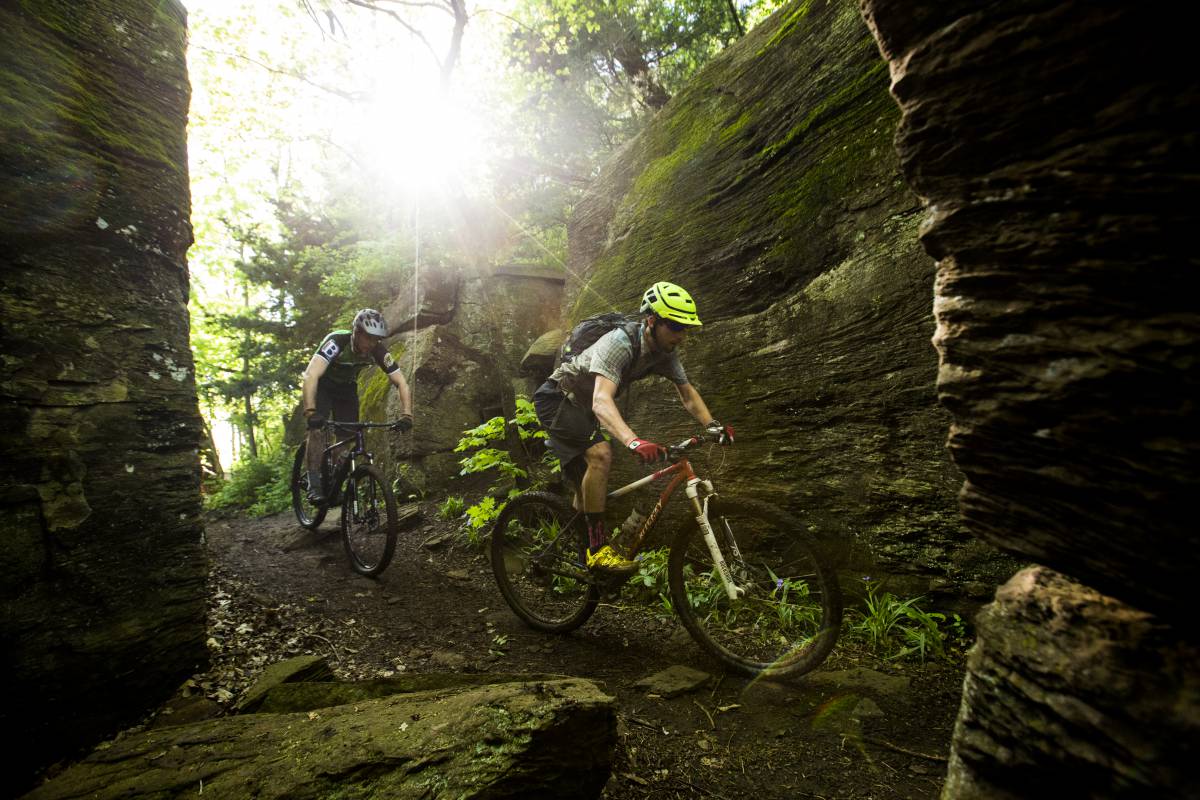 Ride Centers are where you want to ride
IMBA Ride Centers are not just another top 10 list; they are part of a tried-and-true, professionally vetted program. If you're traveling to an IMBA Ride Center, you can confidently expect a diverse riding experience, high-quality trails and everything else needed for you and your family (or you and your bike buddies) to have an epic vacation, from breweries and bakeries to bike paths and B&Bs. No other ranking system in the country depends on professional trail planners vetting the locations..
Ride Centers also serve as social and educational hubs, where visitors can connect and learn new riding techniques. Each offers the full range of mountain biking experiences mountain bikers crave, from long singletrack journeys to family-friendly loops, and areas with technical challenges including sustainable downhill and freeriding options.
There are currently 37 Ride Centers in all parts of the U.S. plus New Zealand, Canada, the Czech Republic, Australia and Italy. Some are familiar: Steamboat Springs, CO; Park City, UT; and Rotorua, New Zealand. Others are lesser-known gems worthy of being discovered, demonstrating that you don't need an already-famous destination to be a serious trails town: McCall, ID; Richmond, VA; and Brown County, IN.
"This isn't only a program for existing iconic mountain bike destinations, though we do have some on the list. This is about creating the next iconic destinations," said Andy Williamson, IMBA Director of Program Development. "Ride Centers are a blueprint and a resource for places looking to embrace mountain biking on a broad scale. It also puts lesser-known riding hotspots on the map by helping visitors know what to expect. This is just one of IMBA's many tools to create and enhance more great places to ride."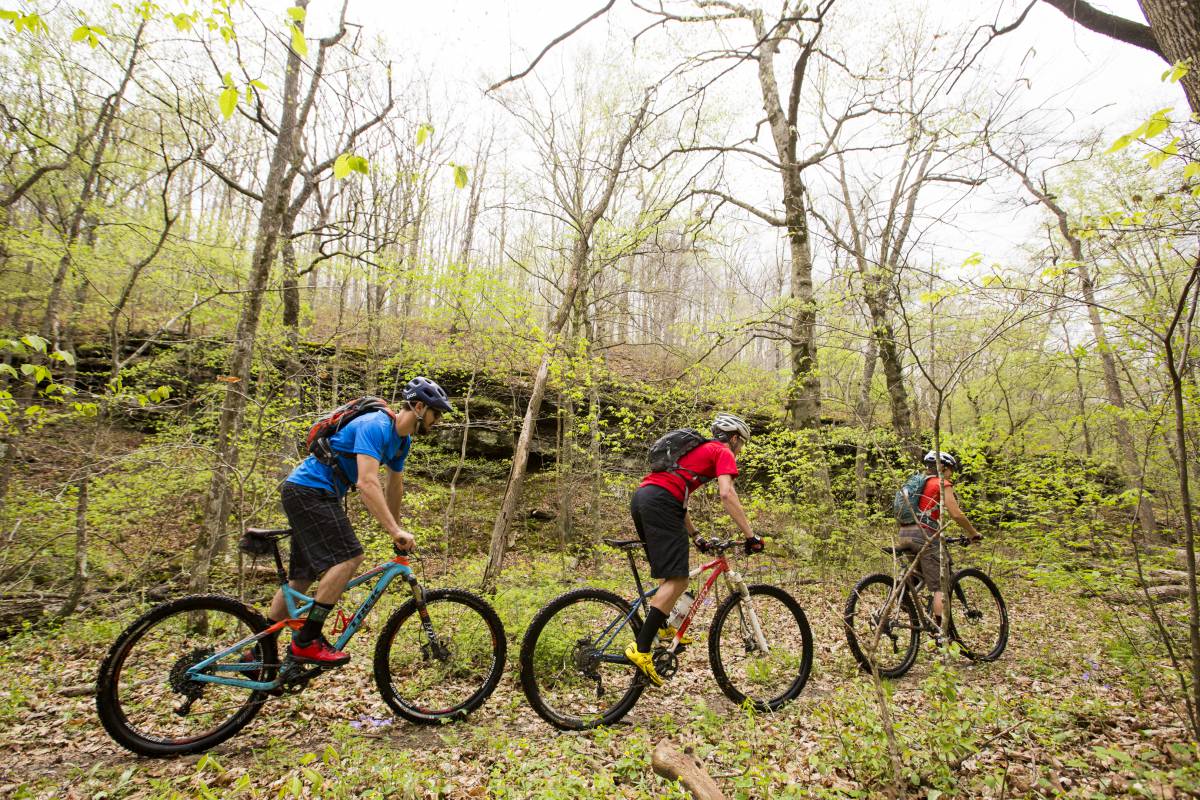 Ten years of model mountain biking communities
The Ride Center program launched in 2007 when IMBA identified five locations—from Cuyuna Lakes in Minnesota to Santos, Florida—to actively develop into the initial class of Ride Centers. IMBA did this over the course of five years by helping to fund, design and build more trails in those locations, plus foster strong mountain bike advocacy groups in each.
The development of Ride Centers marked a turning point in IMBA's history, when enough access had been gained and attitudes were improving that IMBA could think about how to grow, advance and promote mountain biking, rather than just beg for scraps.
Cuyuna Lakes is now a silver-level Ride Center with more than 30, purpose-built mountain biking trails. An IMBA Trail Solutions-prepared master plan proposes up to 75 miles of trails for the area that would offer three days of riding without repeating a single trail. The local IMBA chapter, the Cuyuna Lakes MTB Crew, has a powerful volunteer core and hosts several local events each year. New riding opportunities are constantly coming online (a new pumptrack and skills course opened this year), and the Crew grooms trails in the winter for fat biking.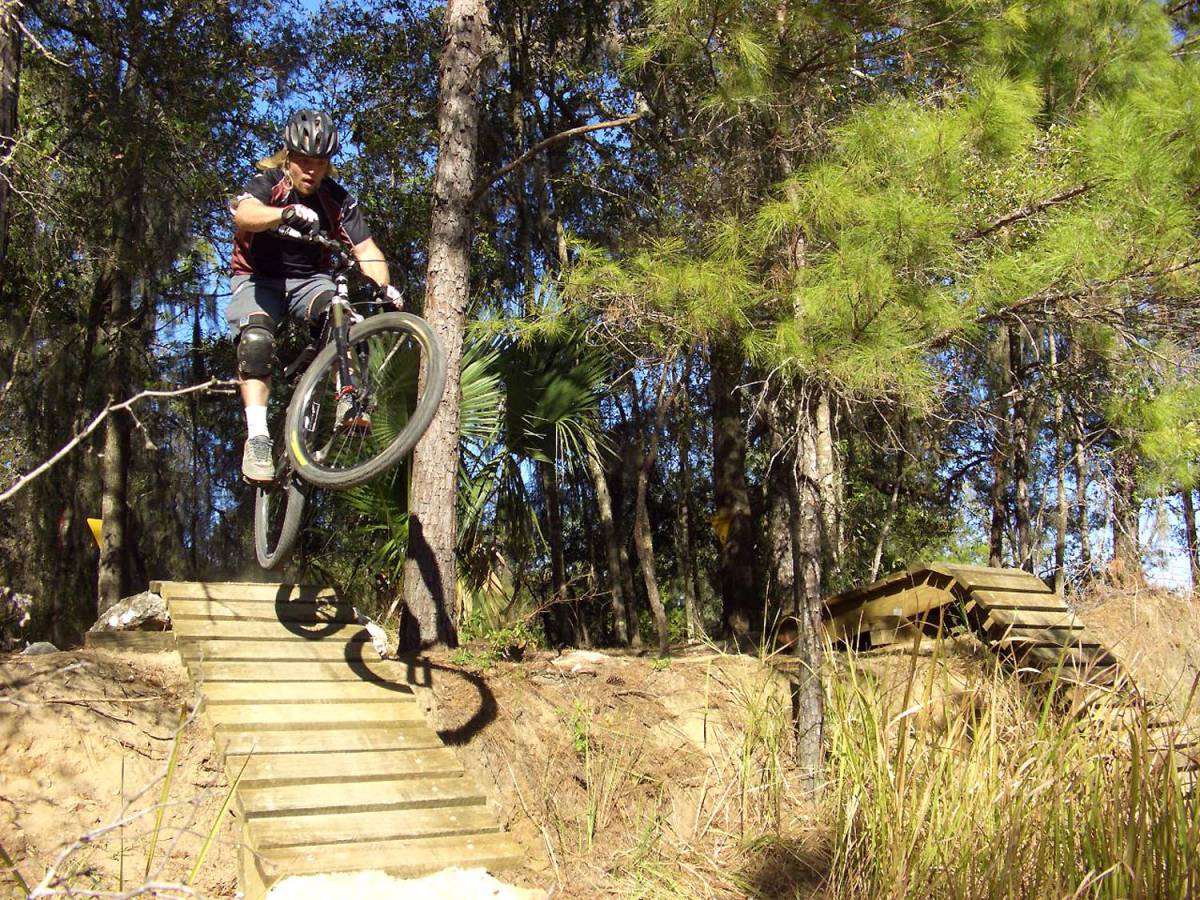 One hour from Orlando, the Santos Trail System—with more than 85 miles of trails for all levels—went from being a hotbed of illegal activity to a bronze-level Ride Center and model trail system. The landscape includes a designated freeride area in an old quarry called The Vortex, featuring "jaw-dropping technical features." The trails are located in 85,000 acres of land called The Greenways that stretches from the Atlantic coast to the Gulf of Mexico. The Greenways is known as Florida's crown jewel for outdoor recreation and includes camping, regular festivals and the Ocala Mountain Bike Association, an organization that has been around since the mid-90s building bike-specific trails.
IMBA's vision for Ride Centers hasn't changed. This year, we have amplified our original, more hands-on approach to Ride Center designations. The class of 2018 (to be announced in Spring) is the first to take part in IMBA's overhauled evaluation system. Each new applicant will undergo an on-the-ground assessment, taking place over the course of a few weeks, by IMBA Trail Solutions staff. A pair of trail planning and design professionals will meet with local stakeholders to gauge support for trails (which affects their long-term viability) in addition to assessing the quality, variety and connectivity of trails.
The evaluation criteria is comprised of key aspects that make an amazing mountain bike destination and include, but are not limited to: the trail experience, access to mountain bike trails and trail connectivity, pre- and post-ride amenities for riders and their families, management of trails and trail users, and how the location markets and promotes trails.
IMBA will also work with these locations over the long term to help them improve their mountain biking ecosystems and to study the impacts of bike tourism and value of the trails.


Ride Centers reaping successes and continuing to shine
Evidence is mounting across all parts of the country that mountain bike trails are a boon to local economies and communities. For example, in the former steel town of Anniston, AL, it's estimated that the 35 miles of trails built (so far) by IMBA Trail Solutions on Coldwater Mountain could help generate between $2 and $6 million dollars in economic impact annually. The area is a bronze-level Ride Center already, with the city contributing a significant amount of funding toward the planned 75 miles of trails, upgraded Amtrak station, and new lodging and restaurant options.
Northwest Arkansas actively wanted to be known as a Ride Center and worked with IMBA for a few years specifically to get itself to a silver-level regional Ride Center. Once designated, it used its new status to secure the IMBA World Summit in 2016. Since then, Bentonville, Fayetteville and Hot Springs have blown up collectively as a must-visit mountain biking destination in a state that, before 2016, few people had thought to travel to with their bikes. (Idaho is the only other state that can boast having three Ride Centers.)
Next year, Oz Trails will host Outerbike's next expansion location in Bentonville—alongside iconic destinations Moab and Crested Butte—plus a new mountain bike race put on by Epic Rides, which also runs 24 Hours in the Old Pueblo and the Whisky Off-Road, among others.

All 37 Ride Centers have an inspiring success story of their own. IMBA's goals for Ride Centers include creating a scalable model that can be applied in variable locations, recognizing the positive inputs of IMBA chapters, break the mold by continually improving and creating new standards for mountain bike trail systems, expand IMBA's regional advocacy efforts and highlight the importance of public land stewardship.
IMBA looks forward to announcing the next class in spring 2018, at which time the application period for new Ride Centers will open. The 2017 IMBA EPICS will be announced this fall.